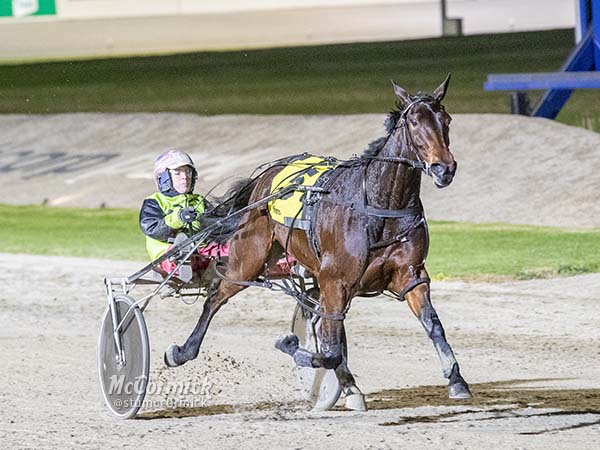 Tough Tilly is on the mend following surgery to fix an epiglottic entrapment that was behind her disappointing Victoria Oaks heat display on October 2.
The two-time Group 1-winning filly dropped out badly in a qualifier of the series at Bendigo to finish 10th behind stablemate Beach Music, before it was discovered she was suffering from the respiratory issue.
Tough Tilly's breeder and co-owner Craig Judd said laser surgery had been completed last week and expected the daughter of Captaintreacherous to be back racing in time to contest next month's Breeders Crown Series.
"As I understand it, she had a big abscess in the back of her throat and she just couldn't get air. And they don't know they exist unless they actually put a scope down and find it," Judd said.
"I watch the race now in the knowledge and she had her head in the air and had her mouth open. She never does that, so the poor little girl was probably trying to get some air into her lungs."
Judd said Tough Tilly, the only horse to beat superstar stablemate Ladies In Red, had been on treatment and was likely to return to work next week.
"She is back in work as of Monday, I believe, and then our plan is to press forward for the Breeders Crown," he said.
Before she hit the track, Judd offered a share in the half-sister to Centenario ($332,520) at an auction to fundraise for EB Research Partnership Australia, which pursues treatment and a cure for Epidermolysis Bullosa.
The filly has already won nine races and more than $350,000 in prizemoney from just 19 career starts.