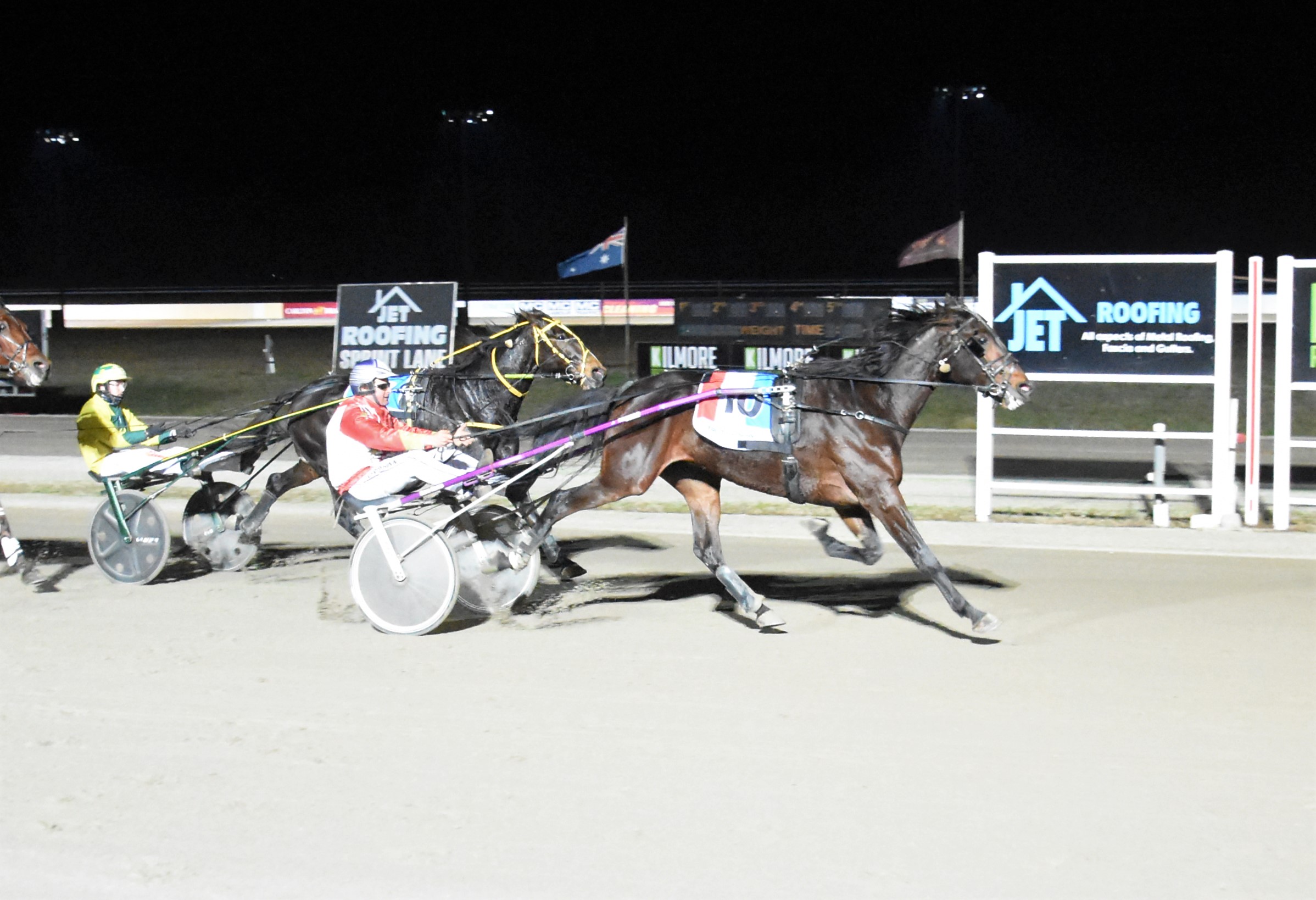 A lengthy spell in a paddock of mares has worked wonders in the case of four-year-old trotting gelding Aldebaran Dino.
Failing to reach the reserve when offered at the 2019 Australasian Premier Trotting Sale, Aldebaran Dino was later entrusted by breeder Duncan McPherson to Wallan couple Noel and Ruth Shinn.
"I broke him and trained him but he wasn't good enough," Noel said. "He had a nice gait but no speed."
The Andover Hall gelding was then sent back to Aldebaran Park at Nagambie and turned out in a paddock of broodmares for between 12 to 14 months.
"One day Danny Thackeray rang me and suggested that I pick up the horse," Noel stated.
"I put him back into work and couldn't believe how much he'd improved. He was a different horse."
Alderbaran Dino made his debut at Bendigo on May 5, leading throughout and spread-eagling his rivals to win by 30 metres under a hold.
The gelding made it two wins from two starts at Kilmore last Thursday. After spotting the leaders a tidy start, he unleashed a probing three-wide run at the 600 metre mark to prevail in the last few strides.
He was privately timed to run his last 800 metres in a sizzling 56.4 seconds.
"He's now having three or four weeks off. He'll be set for the Breeders Crown, Vicbred and other classics later in the year," Noel said.
Aldebaran Dino has a good deal more in his favour on the score of blood than most. Apart from being by the World Trotting Derby winner Andover Hall, and one of his third crop, he is out of the good Dream Vacation mare Aldebaran Maori, the dam of the Breeders Crown champion Kyvalley Kyrie and evergreen trotter Fear Not.
He belongs to the family of trotting standouts such as Maori's Idol, Sumthingaboutmaori, Maori Time, Noopy Kiosk, Danny Bouchea, Blitzthemcalder, Tennotrump and many others.
Other APTS sale graduates to win this week have been Lindy's Love (Menangle), Quick Witted (Ballarat) and Hammer's Law (Globe Derby Park).