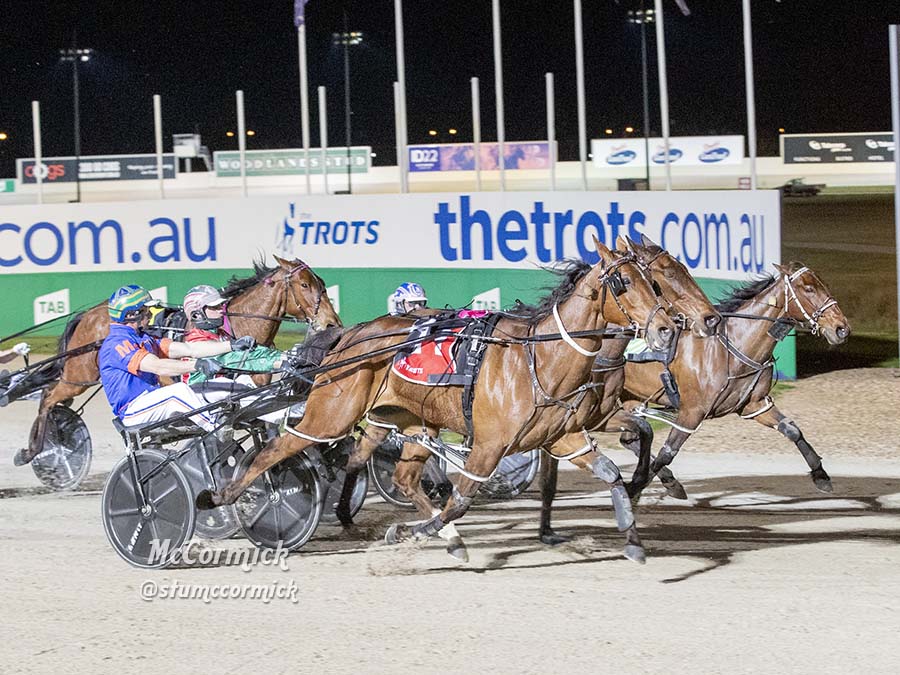 Gifted mare Goodtime Heaven will be a major player in the rescheduled and reimagined Elizabeth Clarke Mares Triple Crown series, which kicks off at Tabcorp Park Melton on Saturday night.
The Courtney Slater-trained pacer has dazzled this time in and takes an impressive last-start Jane Ellen victory into the first leg of the Crown, which begins with Saturday's Group 3 Benstud Make Mine Cullen.
Making the October 3 win even more impressive was the fact she was far from her best on the night, according to winning driver Michael Stanley.
"Next time hopefully she comes here she's not in season and she will be a lot sharper," he said.
"She didn't feel as sharp tonight as her previous three runs. Out in the warm-up she was really tardy. She normally buzzes around really sharp."
Following the Benstud Make Mine Cullen, the $30,000 Angelique Club Pace on October 23 and the $100,000 Group 1 Benstud Queen of the Pacific on October 31 complete the Triple Crown over the next three weeks.
Harness Racing Victoria (HRV) attached a $20,000 bonus to the series this year, which will be paid in the event of a mare winning all three races. The horse who accumulates the most points throughout the series will receive a $10,000 bonus.
HRV also named the series in honour of long-time industry stalwart and administrator Elizabeth Clarke.
"Elizabeth has dedicated a lifetime of service to the harness racing industry and we wanted to honour her incredible contribution," HRV Chairman Dale Monteith said of the decision.
"It was an honour to serve alongside Elizabeth during her time on the HRV Board, where her strong focus on corporate governance principles, financial management and integrity functions, business acumen and deep empathy for the participants shone."
Brilliant mares Make Mine Cullen (2012) and The Orange Agent (2017) are the only two horses to have captured the Triple Crown to date.