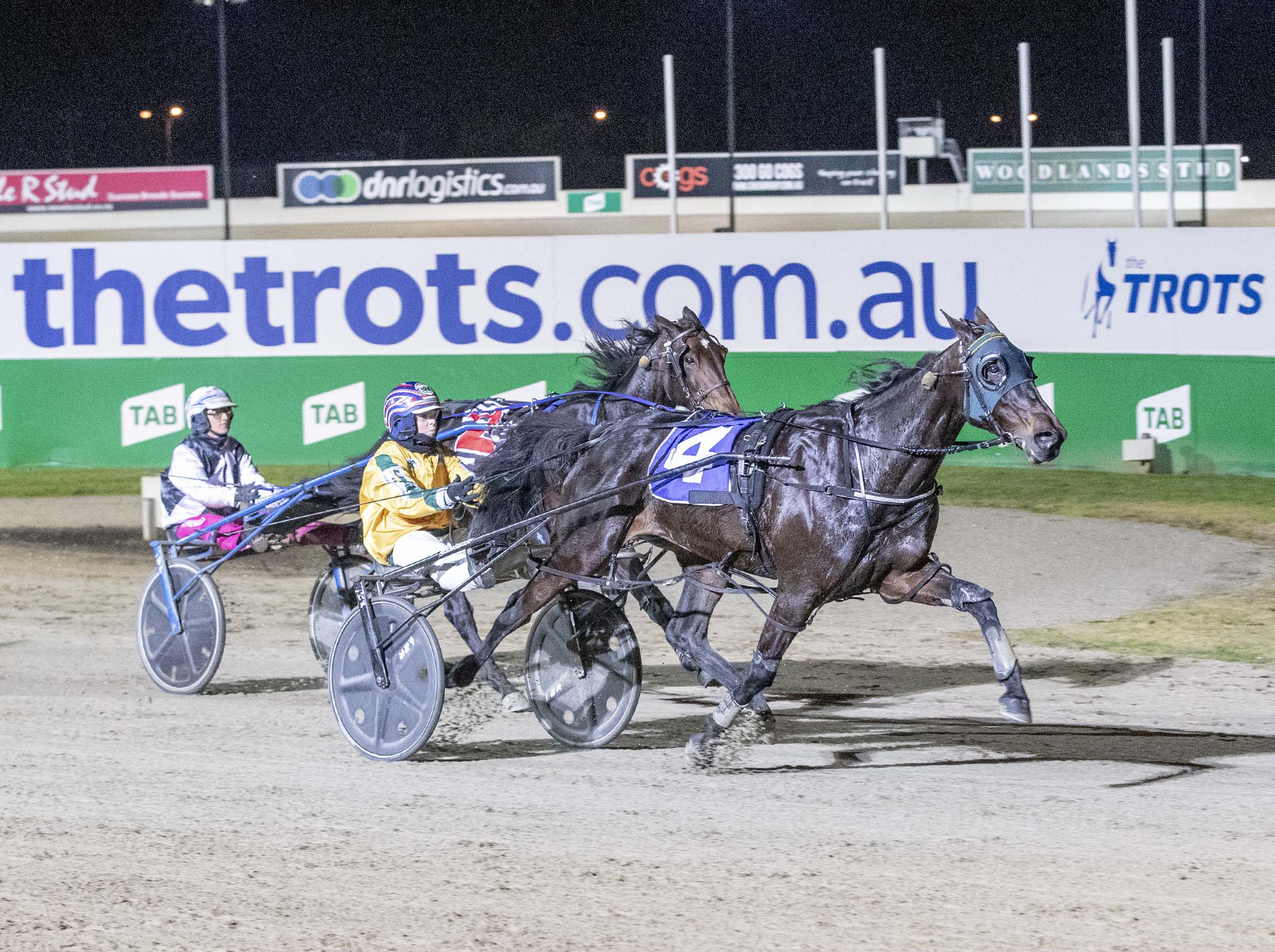 Berisari became the first three-time winner of the Angelique Club Pace with a commanding performance on Saturday night, setting the scene for a thrilling finale to this season's Mares Triple Crown.
The Emma Stewart runner found the front and dictated terms to salute by 3.6m from Makes Every Scents and Make Mine Cullen winner Tell Me Tales, who will likely start favourite in Saturday's $100,000 Benstud Queen Of The Pacific providing the random draw is not unkind.
But the spotlight belongs to Berisari after she produced not only her third Angelique Club Pace win, having also triumphed in 2015 and 2018, but a fourth win in a Mares Triple Crown leg.
The 2018 Make Mine Cullen winner can become only the fifth horse to win all three Crown legs in this Saturday's Queen Of The Pacific, joining former stablemate Gumdrops (one in 2014 and two in 2016) and Crown queens Golden Flyin (2005), Make Mine Cullen (2010) and The Orange Agent (2017), who remain the only mares to have swept the Crown in a single-season.
Reinswoman Kate Gath heaped praise on the Safari eight-year-old when she talked to TrotsVision in the minutes after Saturday night's Group 3 win.
"I was really lucky to get the opportunity to drive her," Gath said. "Her barrier draws have just crucified her last four starts, her times have been good and she's such a nice horse."
That luck changed with Saturday's gate four draw, with preference given on money earned over the last four starts, placing main danger Tell Me Tales on the outisde of the back row.
"She finally gets a front row draw tonight and I knew she would be really hard to beat," Gath said. "She went terrific, she did it really well. She felt then like she was just jogging.
"The first quarter came up (in 29 seconds) and I thought, 'oh that's a little too quick', but she felt like she was just cruising and was really happy doing what she was doing," Gath said. "I barely had to ask her up the straight, she just got to the line good and felt like she could have gone further."
CLICK BELOW TO HEAR FROM SATURDAY NIGHT'S WINNING DRIVERS: