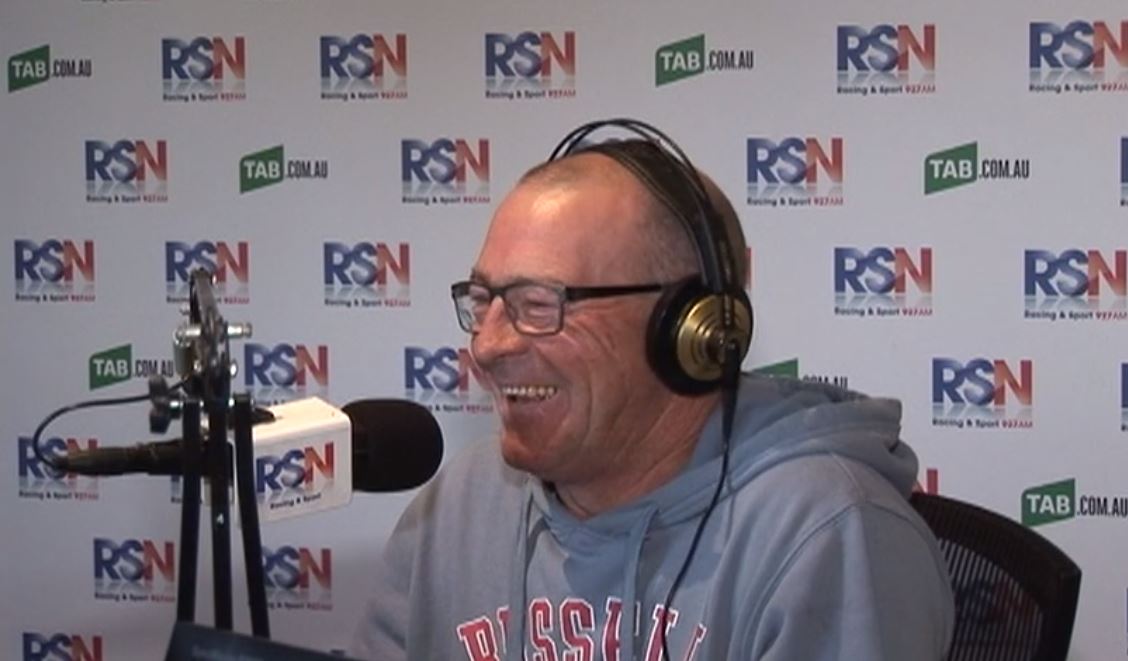 In a career full of milestone achievements and magical moments on the track, champion driver Chris Alford has just about won everything there is to win in Australian and New Zealand harness racing.
During a fascinating one-hour interview with RSN's Matt Stewart this morning, Alford spoke of his relationship with past champion horses and trainers, his family, his fondest memories at the races, life on the road – including a fairly eerie tale about picking up a hitchhiker, harness racing's position in the Australian sporting landscape, his idols when he was a kid, his hopes for the future and loads more.
Alford turns 51 on Saturday and will also be chasing his 100th career Group 1 win when he drives at Tabcorp Park Melton that night (Alford drives in three of the four Group 1 races on the card, including the favourite Tell Me Tales in the Benstud Queen of the Pacific).
Today's Open Mic segment covers loads of ground and also features an intriguing catch-up with long-time friend, and foe, Gavin Lang. The mutual respect the horsemen have for one another is clear.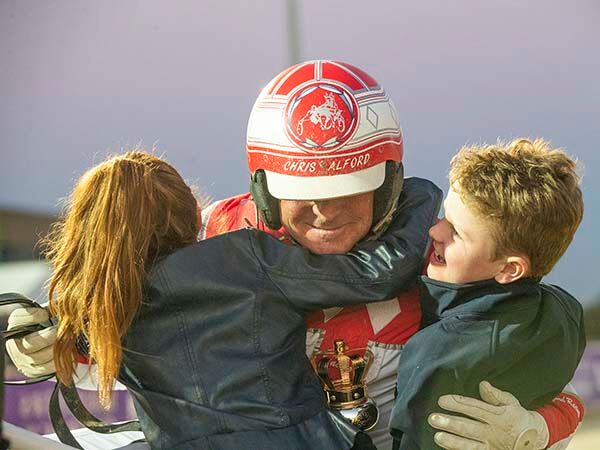 Some of the hot takes from the interview are listed below, but you can listen to the entire podcast replay of the RSN segment here – or in the video replay at the bottom of the article.
It's worth listening to the interview right through, too, to hear Alford admit one day he'd like to be able to "be like John Hawkes" and "just help out at the stables and stay home and watch them on the telly … Send Josh or Alison, or whoever with the horses".
Asked by host Stewart if Alison and Josh had been briefed on this as yet, Alford replied "no, not yet… but it would be nice."
Alford on…
Relationship with trainer Noel Alexander & Jayne Davies
"They were the first ones to put me on real good horses, so I'm forever grateful to them. It was difficult; if I'd do something wrong (Noel) would berate me in the parade ring at Moonee Valley for half an hour. I think one day he did it and the next race I came out and won, so whether he thought it was the thing I needed to 'gee' me up, or keep me on my game for the next big race or not, but I did drive for them for a long, long time and they had some great horses… After a while I said to Noel 'I just can't cop this anymore'. But ever since then I still drive their horses and we've had a great friendship ever since."
Mont Denver Gold's A.G. Hunter Cup win for Dad Barry Alford in 2003
"That was probably the most special win. I remember we got him in June or July the previous year and he was probably about a C2 and six months later it won the Hunter Cup. I think he only qualified for the stand about a week before the race. It was a big thrill, my dad was really sick at the time but just to have him there, he made the speech, it probably wasn't the greatest speech you've ever heard when he won, but that's just something I'll never forget."
Lennytheshark and THAT Miracle Mile win
"To win that Miracle Mile, he had Lazarus sitting on his back, he had Smolda sitting behind the leader and getting the rails run, he was a lot like Golden Reign … he just refused to lie down."
The dominance of trainer Emma Stewart
"Their work ethic, Emma, Clayton, Sam, the whole team, they work long hours. I've never worked with anyone who, I wouldn't say pedantic, but it just so much attention to detail. They'll still be working horses at six o'clock at night, they're just non-stop. Their horses are just like turning up to drive a finely tuned car I guess."
Current setup and helping wife Alison with training
"It's busy but everything works out well. Alison organises the horses and the business, which gives me more time just to concentrate on my driving. I help out when I can and get the kids' stuff when I can, which is not that often, I miss a lot of their sport and horse riding and stuff because I'm away racing … but I wouldn't have it any other way."