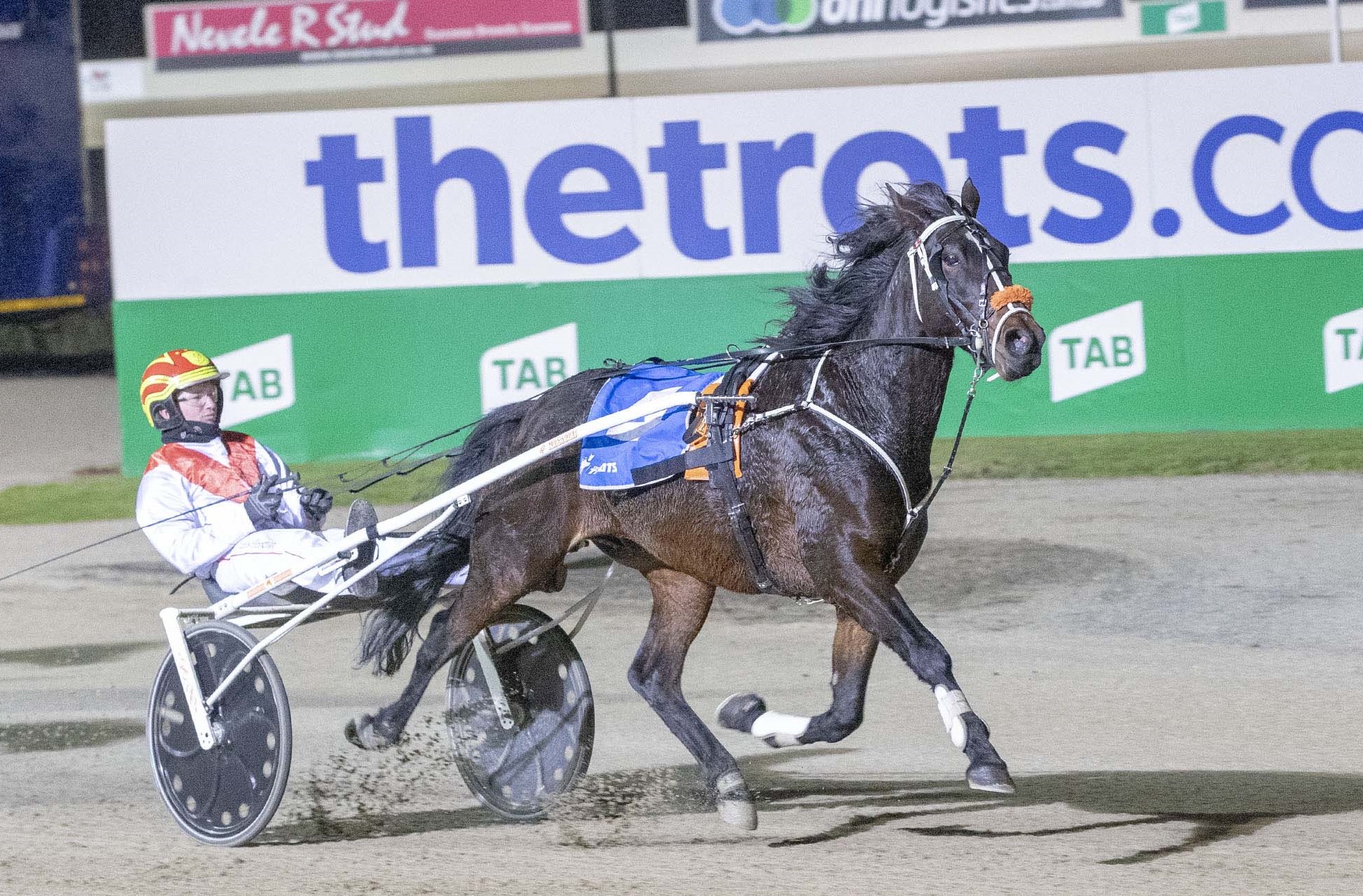 Young gun reinsman James Herbertson (pictured right) will drive in-form Savannah Jay Jay in Saturday night's Schweppes Australasian Trotting Championship at Tabcorp Park Melton in a bid to deliver Group 1 success to Invermay hobby trainer Stan Cameron.
Herbertson, 19, has partnered the eight-year-old trotter to two wins on the spin – the Uncle Petrika Free-for-All and the I Didn't Do It Free-for-All – most recently, in doing so defeating several of the horses he will clash with this weekend.
Speaking on RSN's One Out One Back this morning, Herbertson heaped praise on Cameron for having Savannah Jay Jay in such good order.
"He's a lovely bloke, Stan. He does a great job with the horse. He works him by himself a lot, which is a credit to him because I know myself how hard it is to work a horse by themselves in that class and to have them right going in each week," Herbertson said.
"To be able to perform as well as he's performing, it's a real credit to him … he does a good job with the horse."
The Trotting Championship will be Herbertson's second tilt at Group 1 success after piloting My Little Comet into seventh place in last year's Aldebaran Park Breeders Crown two-year-old trotting fillies' final at big odds.
"I haven't driven him from the standing start yet so getting him away will be the first port of call," Herbertson said when asked about the pre-race plan.
"He's got speed, which will take him into the race at some point. I don't think over the 2700m I could drive him too tough but we'll just have to see how he feels on the night."
Meanwhile, Jason Lee – fresh off his Group 1 Australian Pacing Gold success in Queensland with Jilliby Nitro – also joined One Out One Back this morning.
Photo: Savannah Jay Jay with James Herbertson in the cart winning at Melton. (By Stuart McCormick)