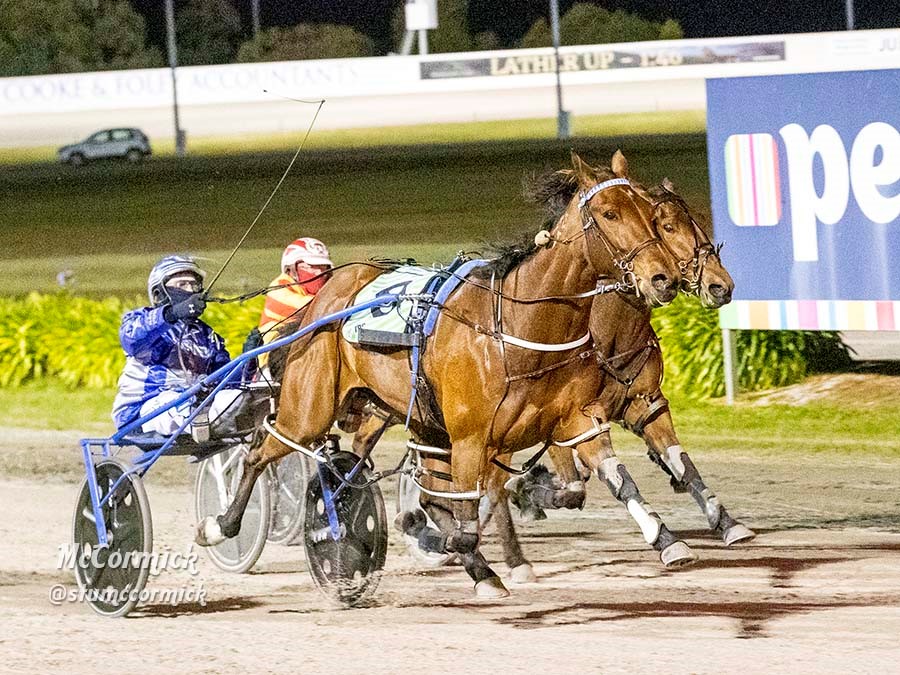 Spellbound has weaved some first-up magic to land the opening Elizabeth Clarke Mares Triple Crown leg and signal she's going to take some topping to prevent a series sweep.
There was little respite throughout the Ballarat sprint but the four-year-old Art Major mare rewarded reinsman Stuart McDonald's faith to record a fifth win from eight starts since crossing the Tasman.
"That's the third time she's gone fresh into a mile race and the third time she's done super doing it," McDonald told TrotsVision. "Very impressed with her, very happy."
And it was achieved in an eventful race.
No doubt pre-race plans with trainer Nathan Purdon didn't have key threat Maajida gaining an early ascendancy but that was the way it transpired out of the gates.
Both were drawn off the back row, with Spellbound (gate nine) seeming to have an advantage, but from the outside back row gate Greg Sugars advanced immediately on Maajida, following The Pantheist three-wide and then sitting in the breeze outside leader Wellsaidlucy.
"When I saw Maajida pushing through like that, that was the one thing I didn't want her to do because I knew she was getting out in front of me, but she did a lot of work to get into the spot," McDonald said. "That took a bit of sting out of her obviously."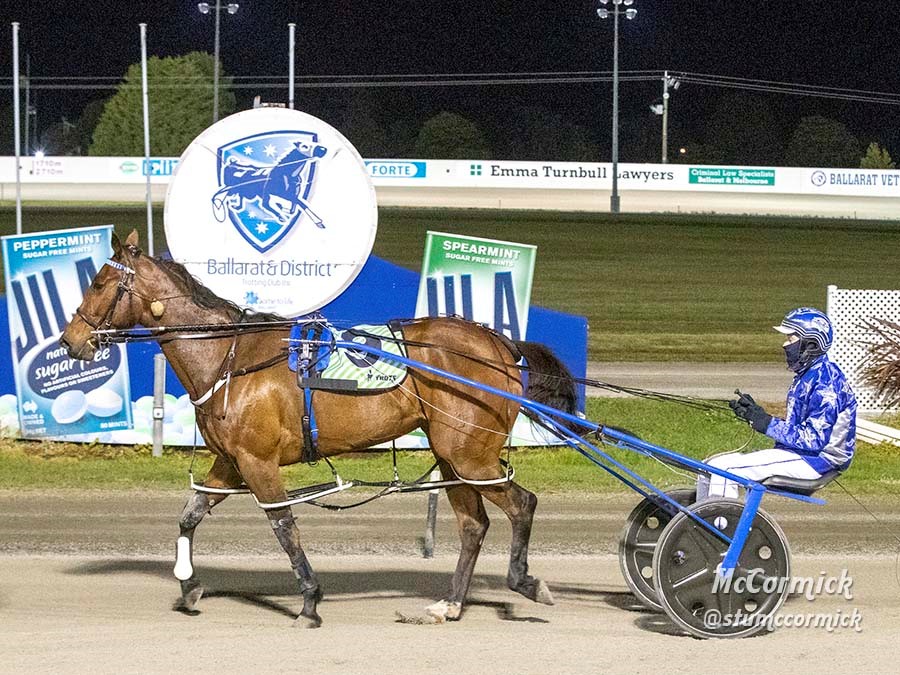 Blame It On Me and Enchanted Stride flushed out Spellbound with almost a lap to run, forcing McDonald to make his move a long way out and approaching the final turn his mare boldly picked up the pace to press the leaders.
"I didn't want to go as early as I did but I was forced to, I knew she would stick on good but I was probably a bit surprised at how good she did stick on," he said.
"The genuine tempo certainly helped, it meant that there was no slow quarter where they could back off and sprint real fast home."
Spellbound clawed past Maajida in the straight and then held off advances from David Miles trained pair The Pantheist and Enchanted Stride to score by 2.6 metres.
"I thought she'd be really hard to beat either way and she proved me right and proved Nathan right," McDonald said, before comparing her favorably to her Grand Circuit winning stablemate.
"If you give me the choice between (Spellbound) and Amazing Dream … over a mile I'd probably almost choose (Spellbound) because she just seems to go so good over it.
"Amazing Dream's a class above really as a horse, but it speaks a lot that Nathan doesn't want to put Amazing Dream in with her in these races because Spellbound's hard to beat enough as it is and they are staying separated all the way to the Queen Of The Pacific (on October 30) I believe."
McDonald said Spellbound would likely contest next Saturday night's Angelique Club Pace at Geelong, which is leg two of the Elizabeth Clarke Mares Triple Crown.
The mares Group 3 shares the card with the $60,000 Flying Brick Cider Co. Geelong Pacing Cup, which he said Amazing Dream would likely contest.
The pair are then expected to meet in the $100,000 Benstud Queen Of The Pacific, scheduled for Tabcorp Park Melton on October 31 and part of a stunning series on showcase nights in Victorian trots.