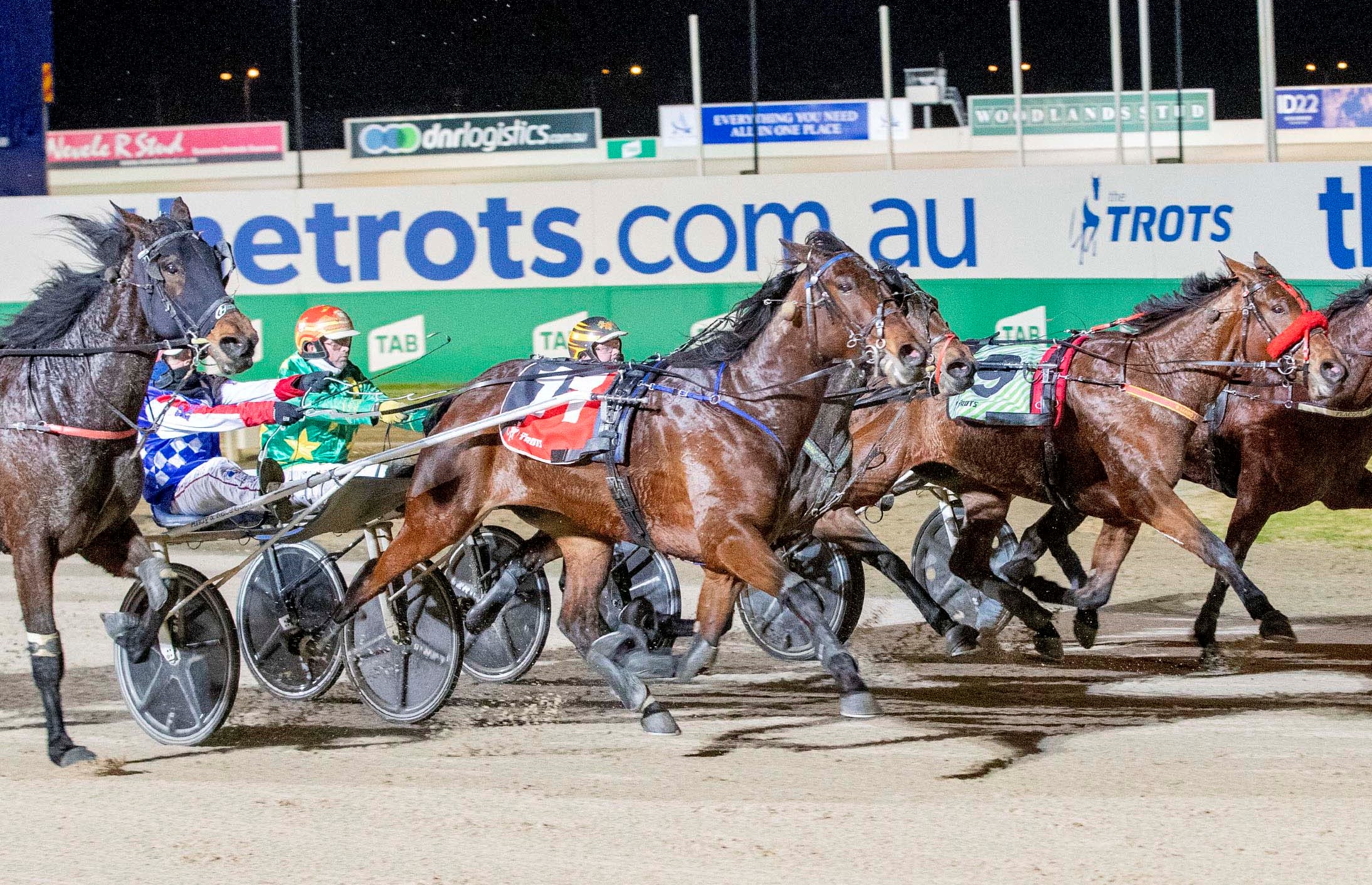 In a period when Long Forest trainer Andy Gath is searching for his next great squaregaiter, Monaro Maro reminded everyone of just how good she is with victory in a thrilling and action-packed IRT Australia Matriarch Trot.
The race at Tabcorp Park Melton had been billed as a beauty since the release of the fields early in the week, and it delivered in spades with early and mid-race moves setting up a good speed at the top end.
And it was Monaro Maro who benefitted, with driver Kate Gath following up Pink Galahs when she eventually worked to the lead, parking outside for the last lap. Mattie Craven's charge shot for home approaching the final turn, allowing the Gath Racing runner to drop in behind for a breather before peeling back out, hitting the front and staving off a wall of horses.
The daughter of Superfast Stuart denied Keayang Livana back-to-back wins in the race, with Margaret Lee's mare flying home for second ahead of third-placed Illawong Stardust. Amazingly, just 3.8m separated the first six trotters across the line.
Despite the Group 2 success, Gath felt Monaro Maro wasn't at her absolute best and expected a spell to be on the cards.
"I think maybe if she was at her best, she probably would have won a little bit easier. She got around at the perfect time - even though Pink Galahs went in front of her and did have to make her work a little bit harder - but once we got there we could walk after that and she was able to win the race," the star reinswoman said.

"There was a lot of depth in that race and they're a really even bunch of quality mares now. It's just whoever gets that little bit of luck probably wins the race. We just got around at the right time, the others were a fair way back and to her credit she was able to hold on and win the race."
Monaro Maro, who prevailed in a mile rate of 1:58.6min, has now won 18 of 69 career starts for close to $200,000 in prizemoney.
The win was one of three for Kate Gath on the night, which commenced with Tango Tara taking out the DNR Logistics Pace.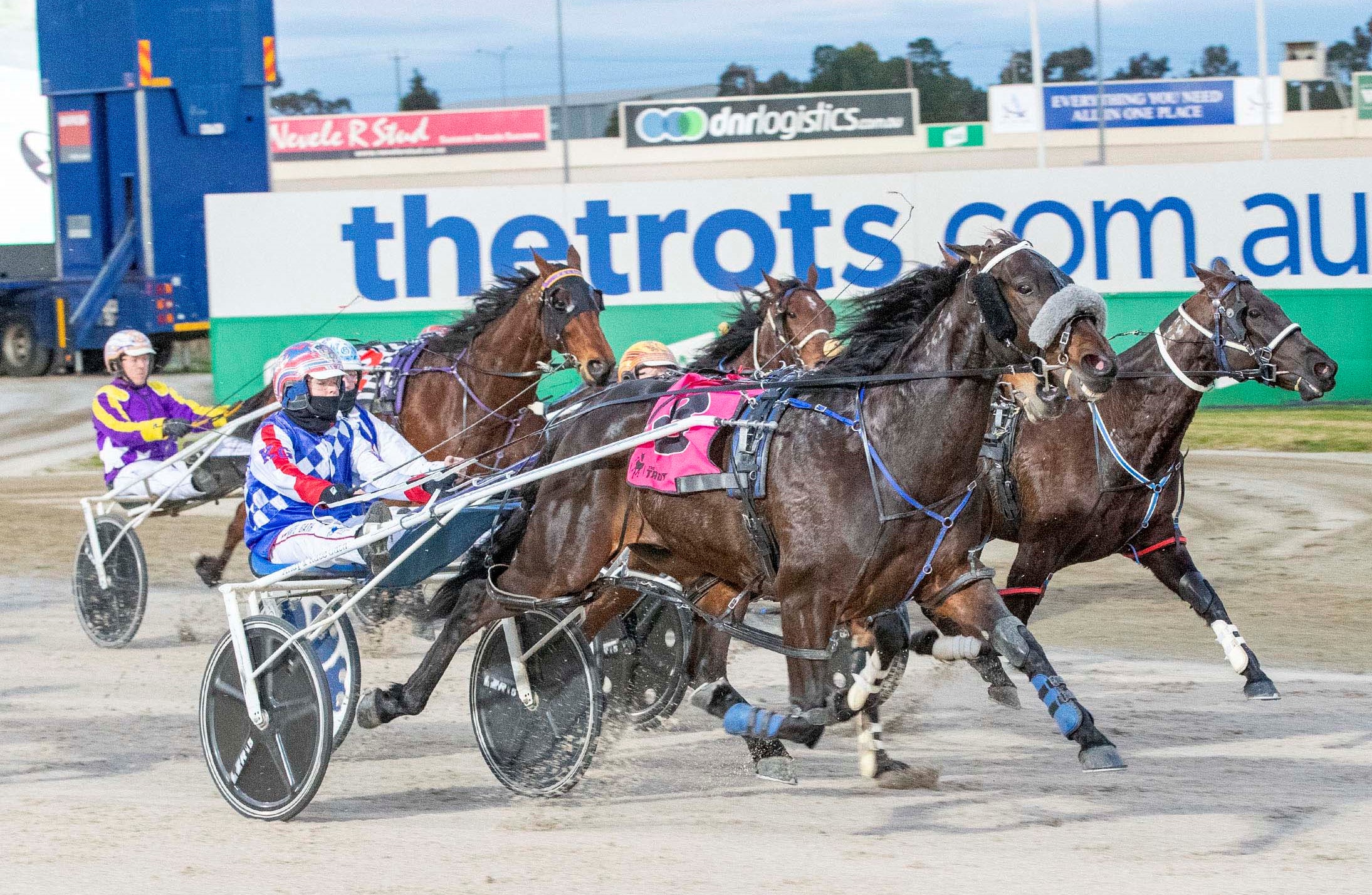 The former Kiwi, who was run down by Torrid Saint on his Australian debut in early June, overcame some minor injury setbacks to score his first win for the Gath Racing team.
The son of A Rocknroll Dance was three-wide for much of the last lap, but proved too strong over the 1720m sprint trip, edging out Julie Douglas-trained pair Would You Mind and Hayden Bromac.
"He did a pretty good job considering the tempo was pretty moderate early. It makes it pretty tough to come from back in the field and sit three-wide the last lap, but his work has been really good recently so I'm not entirely surprised," she said.
Tango Tara had 32 starts in New Zealand for just the six wins, but had strong form around some of the country's best pacers. He arrived in Australia on the back of a last-start effort behind Self Assured and Spankem when he was beaten less than 12m, and even competed in the time-honoured New Zealand Trotting Cup during 2020.
Gath's other victory came behind Emma Stewart-trained Runaway Celebrity, who picked up her third triumph from four career starts in the VHRC Thanks John Hawke Renown Silverware - Major Sponsor 3YO Pace.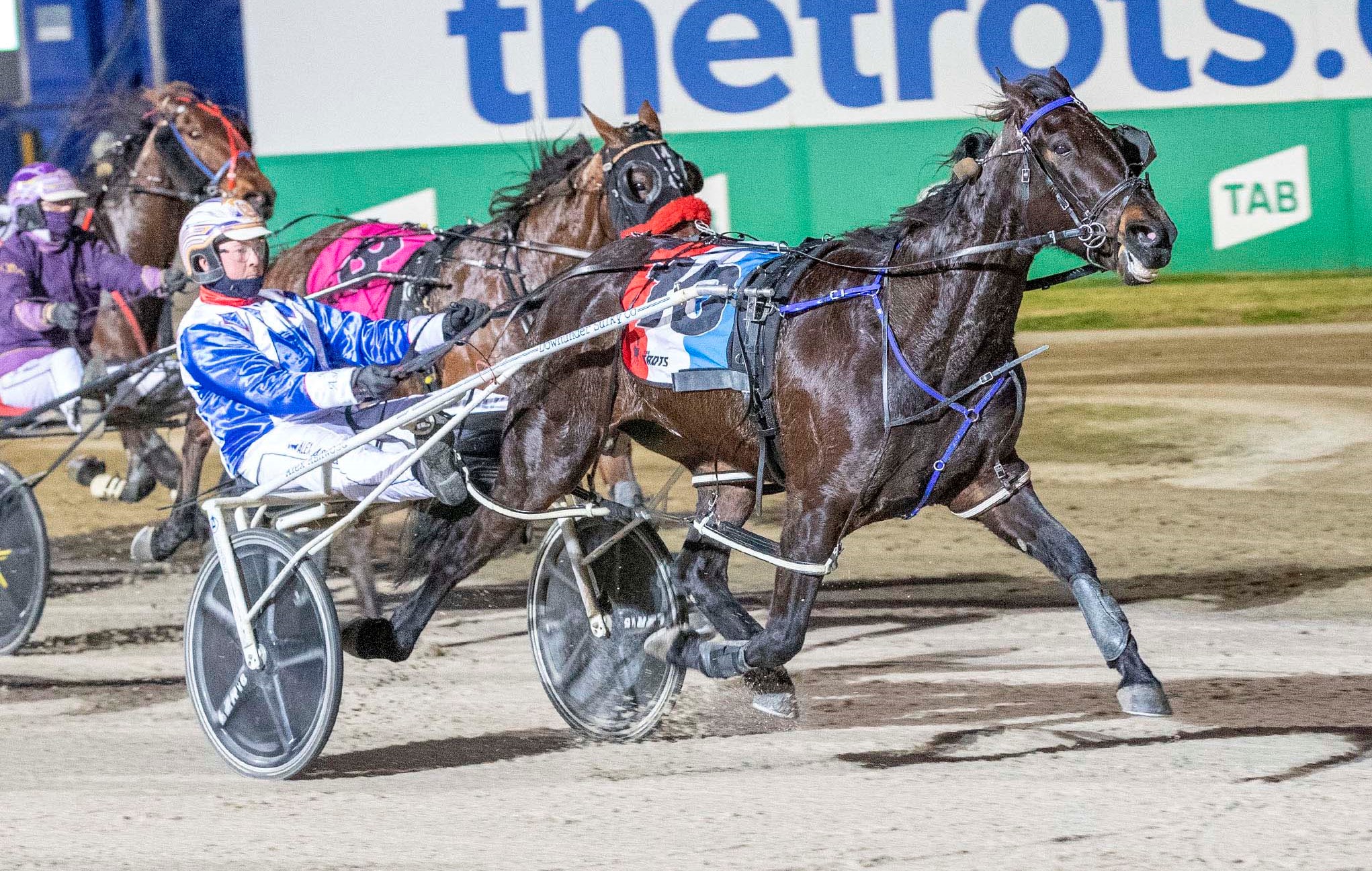 Alex Ashwood has long been a force in the sulky, but added a training success to his resume on Saturday night.
The 27-year-old, who is a major part of the Kate Hargreaves training operation in Shelbourne, opened his own account when Still Hungover scored at big odds in the VHRC Thanks Bob Smith Past President & Life Member Pace.
The former Tasmanian mare was having just her second start in Ashwood's name and made a vast improvement on her figure form with a dashing display over the 1720m trip.
After settling back in the field, she peeled three-wide down the back straight and hit the front at the turn, before holding all her rivals at bay to score by 2.7m.
"It's quite satisfying and it's good to get one on the board so quickly," Ashwood, who has driven over 500 winners, said.
Chris Alford utilised Max Delight's blistering speed once again to lead most of the way and win the TAB Blacks A Fake Free For All, while Nephew of Sonoko (Leigh Graham/Brian Gath), Torrid Saint (Julie Douglas/Jack Laugher), Sahara Sirocco (Gary and Debbie Quinlan/Alford), Enhance Your Calm (Nathan Purdon/Stuart McDonald) and Huli Nien (John Justice/Michael Bellman) also tasted victory.
---