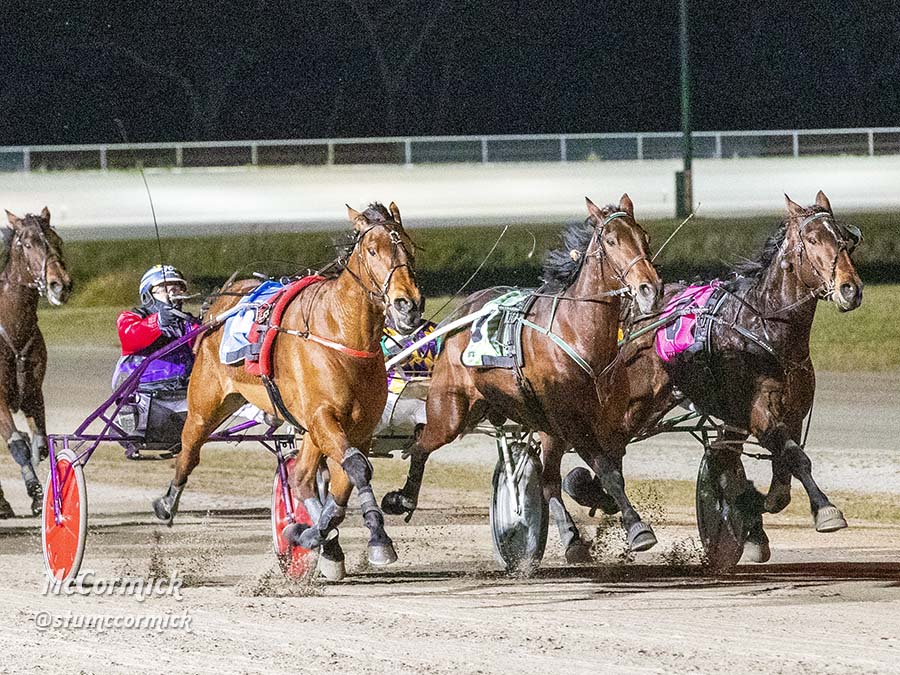 Hundreds of kilometres on the road and patience and belief on the training track paid huge dividends for trainer Ray Harvey tonight when his trotting project, The Penny Drops, delivered the MC Labour Kilmore Trotters Cup.
The full-time truck driver/part-time trainer's five-year-old trotter punched on manfully in the breeze throughout the 3150-metre long distance bout, clawing over leader Robbie Royale in the final stages to salute in the Group 3 for reinsman Grant Campbell.
"It's a real credit to Ray, he's taken his time with this horse," Campbell told TrotsVision. "He's always had good ability, but he's just taken him nice and slowly, took him across to Adelaide a few times for the distance races, it's really helped him develop into the horse that he is."
The South Australian Trotters Cup winner landed his second landmark win at Kilmore, reward for Harvey's perseverance having had many reasons to doubt the gelding's chances in his early days.
The Penny Drops earned his name because he initially would only walk backwards until Harvey's partner, Moira Hateley, "happened to walk past him, so she walked a lap with him behind her". From there he gradually learned his trade and, as Harvey said, "the penny dropped and he was fine".
He was more than fine tonight, stepping away reasonably to head the running line while Robbie Royale crossed stablemate Stress Factor to lead.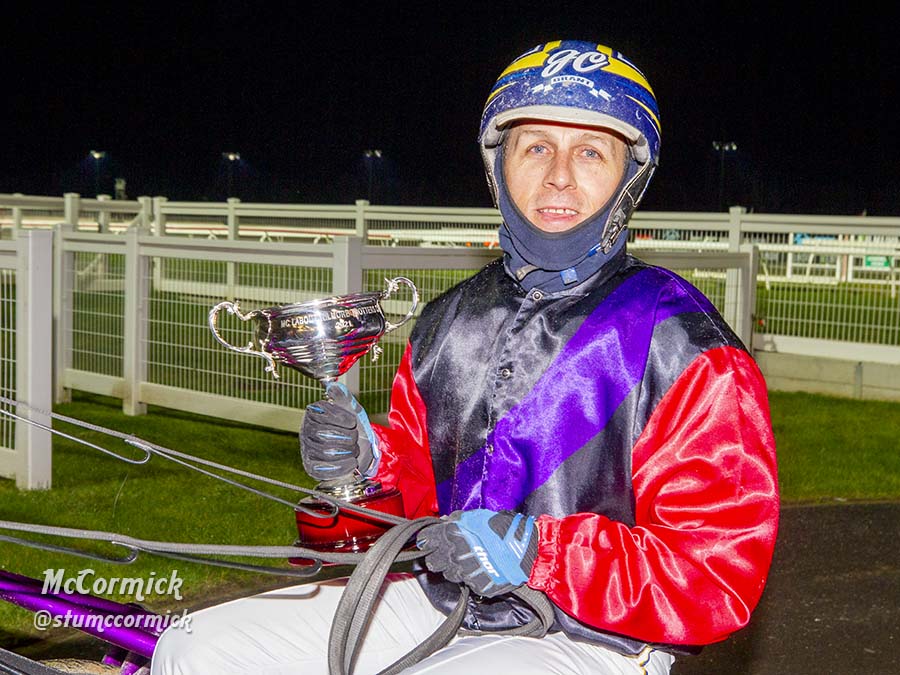 "I didn't really want to be in the death, I had a little look for the lead early, I didn't think I would get it, but then I thought well that will be enough for someone to come around and give me cover and no one come," Campbell said.
Back in the field Red Hot Tooth and more so Brandlo Prince were playing catch-up after missing the start, while backmarkers McLovin and Maori Law were happy to lay in wait in the running line.
"When no one had come I thought 'I think I might be able to out-tough these horses around me if nothing can come from behind' and that was the way it turned out," Campbell said.
A 28-second third quarter made it difficult for the three-wide chain to make any ground and then The Penny Drops won his battle with Robbie Royale and Kyvalley Chief down the final straight to secure the win, with McLovin, Well Defined and Maori Law filling out placings four to six.
It was great reward for Harvey and, according to Campbell, well deserved.
"He only works a couple of horses," he said. "He's got another one or two in work at the minute, he works a full-time job – he's a truck driver.
"He arrived in Melbourne this morning from Stawell at 4am, so he probably left Stawell around about 1am, got home at 11'o'clock this morning, I'm not sure if he had any rest or not, and then he's driven to Kilmore on his own and probably won, I'm not sure if it's his biggest race, but it could be his biggest thrill."