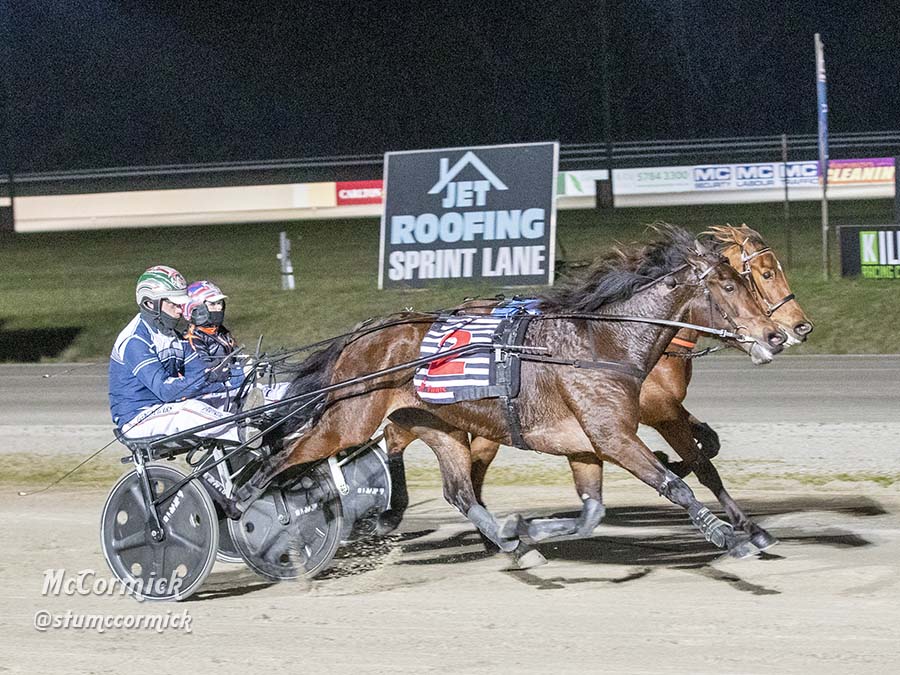 One was a war of attrition and the other a frenetic final dash but the commonality was that the first TAB Australasian Premier Trotting Sale Group 1s delivered worthy champs.
Banglez was extraordinary in getting up off the canvas to win the three-year-old fillies edition for trainer Emma Stewart and reinsman Greg Sugars, overcoming an early break to win a dramatic war with Aldebaran Ursula.
It was a more gentle affair in the three-year-old colts and geldings' class until the final sprint for silverware up the straight, when leader Aldebaran Zeus held the challengers at bay to score for the Chris Alford-Brent Lilley combination and owner-breeder Aldebaran Park.
They came on a night when trotting was king, with Im Ready Jet putting in an extraordinary performance to crush an outstanding field in the Garrards Maori's Idol Trotters Free For All and justify trainer Anton Golino's long-held faith in the four-year-old mare. While Aldebaran Tess and Majestic Courtney were among other impressive winners as Victoria's squaregaiting depth was to the fore.
The night's first Group 1 final was a wild ride for Sugars and Banglez's big group of connections, who snapped up Rhiannon Park's Majestic Son filly out of Gypsy Flair for $14,000 at the 2019 Australasian Premier Trotting Sale.

The $1.50 favourite looked to have blown her chance when she galloped at the start, gifting her rivals about 50 metres.
Talented Aldebaran Ursula took full advantage, with Kate Gath guiding the KerryAnn Morris trained filly to the front.
"She's actually quite a nice-gaited trotter, but a couple of occasions now that she just puts in a funny one," Sugars told Trots Vision. "She's just not 100 per cent in her manners, but when she's happy and free-rolling she's quite a lovely trotter to sit behind.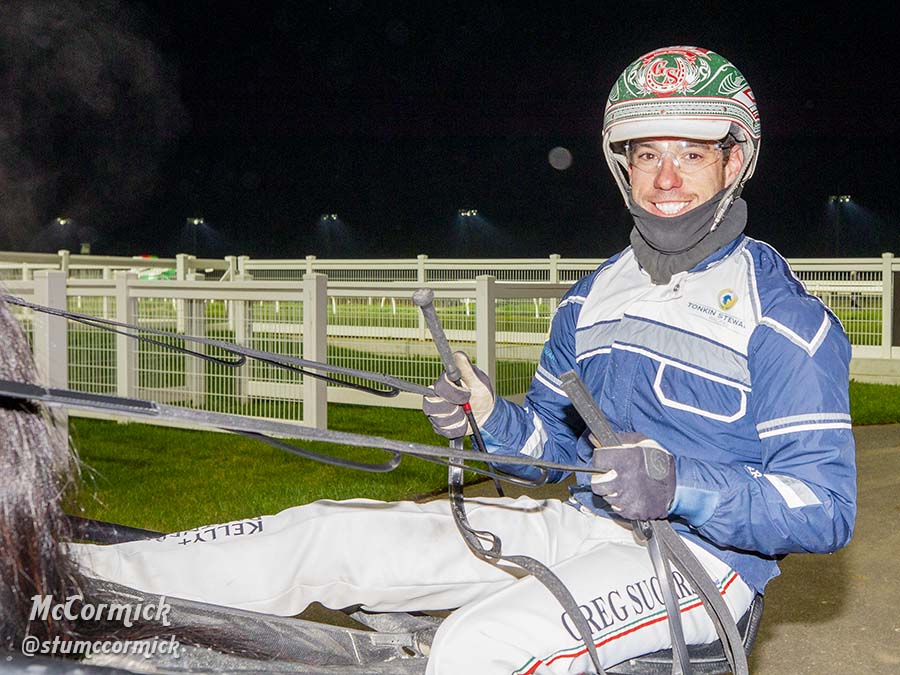 "Hopefully that's something in time and with more and more experience she's going to grow out of, because obviously you don't want to be giving horses a start like that if you can help it."
Despite the early miss-step Sugars never lost faith and after recovering the lost ground quickly set out after the leader.
Not content to follow up Evas Image in the racing line he briskly advanced to the breeze to up the pace.
Off a soft 32.2s first quarter and moderate 30.9s second quarter, Aldebaran Ursula picked up the pace and the lead pair started to gap the field with a 28.5s third quarter.
It was then a dash to the line, with Banglez clawing her nose in front in the closing stages to salute.
"Talking to the camp pre-race, they were very confident in the horse's ability and where she was at tonight, that she'd run a hell of a race and they certainly weren't wrong," Sugars said.
"She's only a little thing obviously and hasn't really developed a great deal physically I don't believe, but her will to win and stamina seem to be a fair bit stronger.
"(Clayton Tonkin) said she'd give me a very good feel tonight and he was spot on. I wasn't that confident when I had to give them an extra 50 metres head start and had to sit outside of Kate, I thought this will be interesting but she dug real deep."
As did Aldebaran Zeus late in the colts and geldings class, with the final 100 metres the first time the Muscle Hill colt out of Zoia Boko was challenged in the Group 1.
Alford flew the gate with Aldebaran Zeus to lead comfortably and then he switched off for a 64.8s first half.
Bullion Harry advanced to the breeze for Chris Lang to apply some pressure, but it wasn't until the last quarter that they got motoring.
Whos The Man, from leader's back, and Bullion Harry both threatened to overrun the leader in the dying stages, but Aldebaran Zeus picked up to hold on by a head.
"He blasted off for the first 100 and then started pricking his ears, which was perfect," Alford told Trots Vision.
"He's a bit casual in front like you saw tonight, he nearly let them get to him. Probably went a little bit too slow and helped the other ones get up there.
"He's sort of a bit clever now, he only does what he has to. I thought he was in a bit of trouble with 50 to go but then he held them off pretty well."
Alford said there were great signs for the winner of six of his 16 starts, who tonight claimed his first Group 1 after placing twice at the top level as a two-year-old.
"It was just good tonight he could get a good race. He had no luck in most of the big ones last year and ran a lot of placings, so to tick that one off for him was great."
---