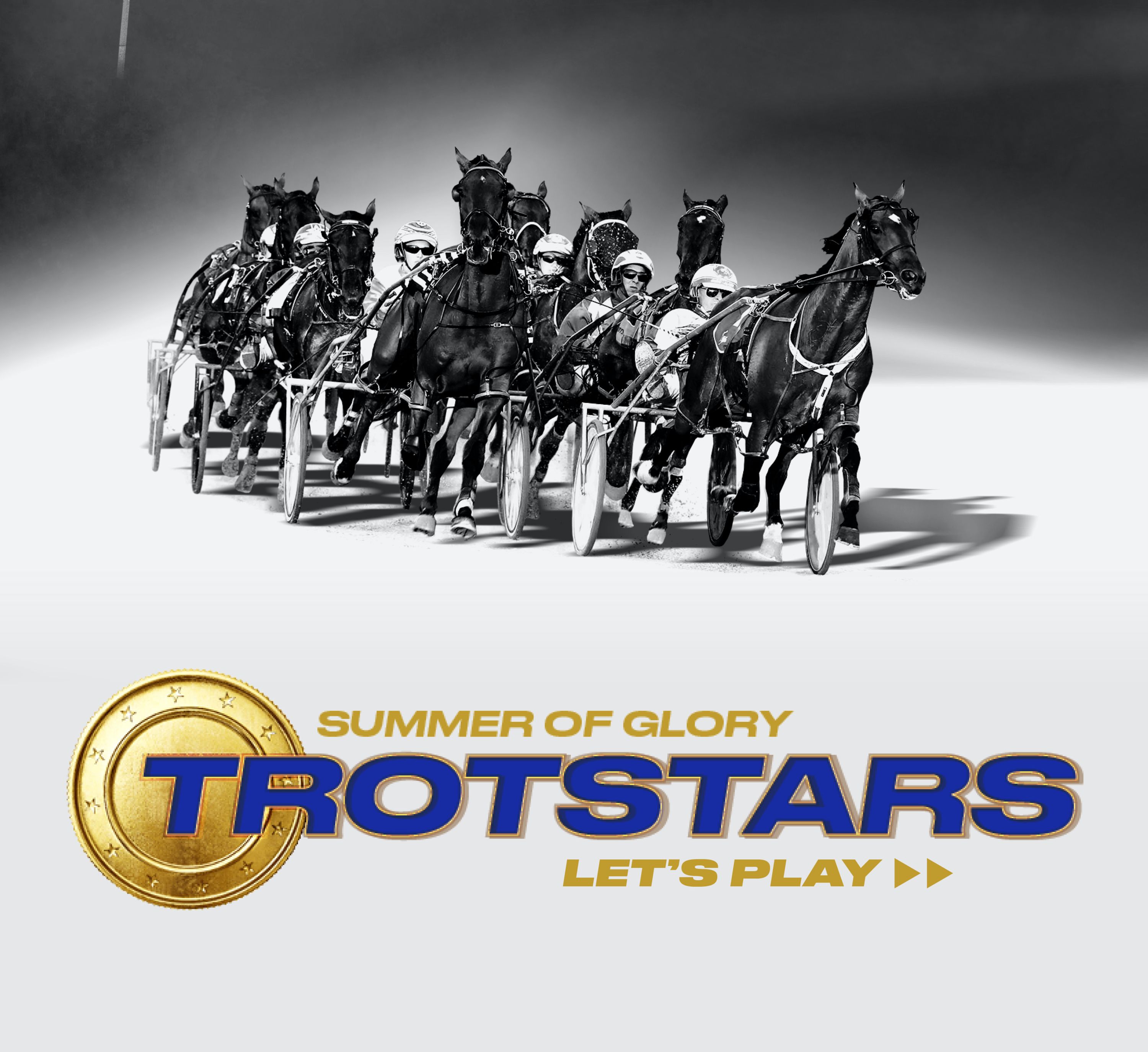 Do you dare take on Lochinvar Art in TrotStars? The Shepparton superstar looms as the vital cog in the first week of the TAB Summer of Glory, which centres around Saturday night's PETstock Ballarat Pacing Cup.
The popular trots fantasy game returns for the three-week Victorian harness racing carnival, which lets trots fans test their knowledge, guile and luck in the pursuit of prizes and TrotStars immortality.
The rules remain the same, with prizes for the winners of each of the three weeks of TrotStars plus a fantastic overall prize haul for the player who amasses the most prizemoney over the course of the series.
So how's it work? Simple. Each week you select five horses from the nominated races to the value of 100 TrotCoins. Whatever prizemoney your horses earn goes to your total, with the entrant with the most dollars at night's end the winner.
Night one is dominated by the $110,000 Ballarat Pacing Cup but also encompasses the $30,000 E B Cochran Trotters Cup, $24,000 PETstock Puppy School Pace and $20,000 Mercury80.
The biggest decision entrants will need to make is do they take Lochinvar Art? A $1.25 chance to win the night's richest race, Arty has been priced at 93 TrotCoins, meaning those who select him will only have seven TrotCoins with which to choose the remainder of their team.
Fellow Cup runners Hurricane Harley (16 points) and Wolf Stride (13 points) carry the next highest values, while E B Cochran favourite Dance Craze will set you back 10 points, Mercury80 favourite Carlas Mach 10 points and PETstock Puppy School Pace favourite Pacific Dream 15 points.
The series will continue with night two of the TAB Summer Of Glory at Tabcorp Park Melton on January 30, which features the VHRC Caduceus 3YO Classic and Casey Classic, before closing with the blockbuster February 5-6 double-header.
The latter takes in the Woodlands Stud Great Southern Star heats and final on the Friday night before the stacked Saturday night schedule featuring the Del-Re National A. G. Hunter Cup, DNR Logistics 4YO Bonanza and Alabar Bloodstock Ladyship Cup.
The entrant who is top of the pops in week one will win a dining package for two at Tabcorp Park Melton on Woodlands Stud Great Southern Star night, while partners Ticketblaster, Catanachs Jewellers, Menz Club and Dilmah Tea have contributed to a spectacular overall prize package.
So don't delay, enter your team today and be sure to take on friends and family to prove you are this year's TrotStar.