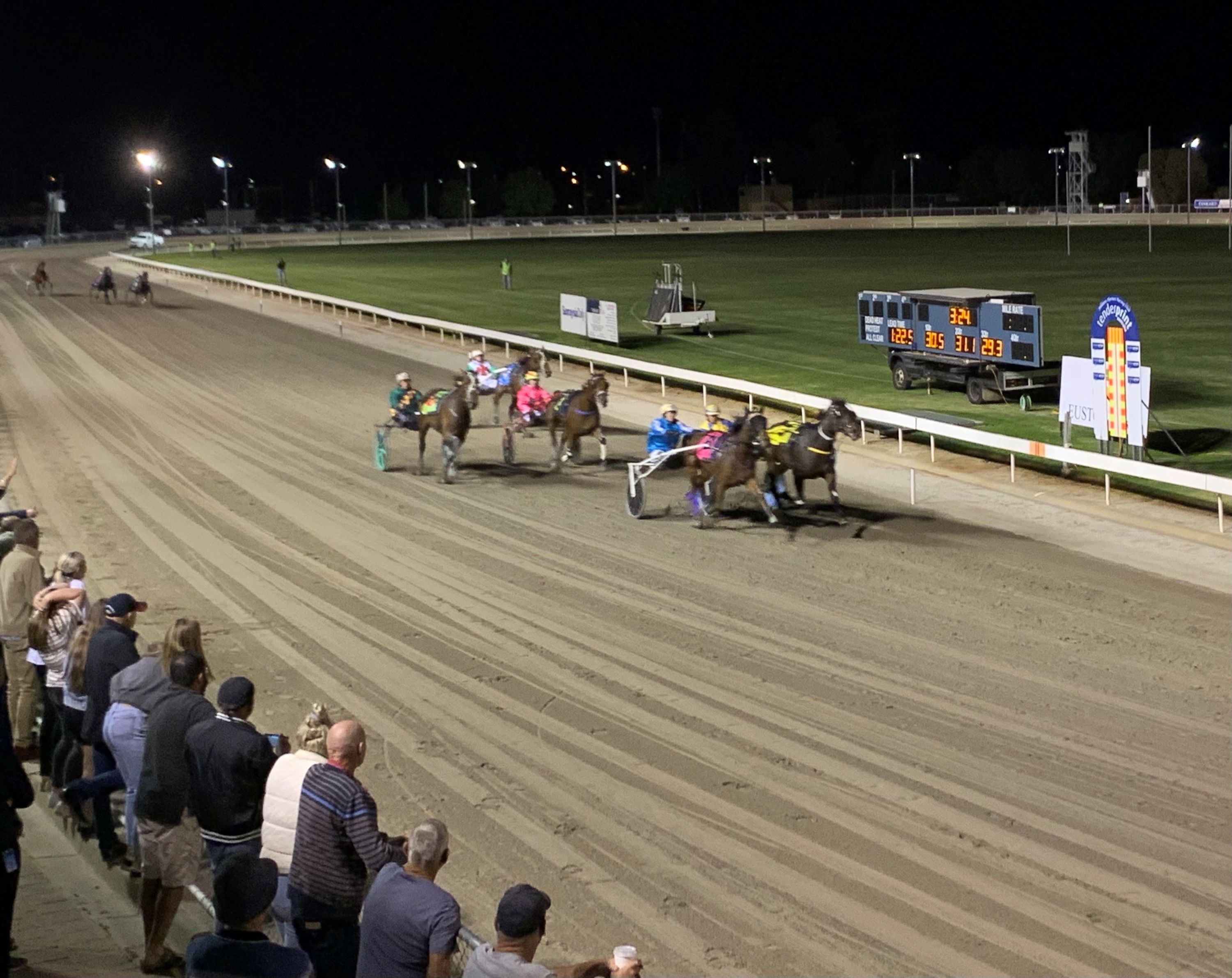 Another chapter was etched in the extraordinary season of Well Defined, who fittingly closed out the first half of the Maori's Idol Trotting Championship season with a cup triumph, a stunning fifth in 2021.
Trainer Kate Hargreaves and reinswoman Ellen Tormey have partnered for all of the six-year-old Majestic Son trotter's 11 starts this year, nine of which have been country cups that have produced five wins and four placings.
"He stuck his head out in the end," Tormey told Trots Vision post-race. "He always makes me look good."
The run of success has given Well Defined a stranglehold on the Maori's Idol Trotting Championship, boosting him to 35 points, 18 clear of second-placed Stress Factor.
Tormey said the cups had been some time in the making, with Well Defined putting the writing on the wall in 2020 and then pouncing when the opportunity presented.
"During regional racing (last year) we put him in a few stands and he just went away so well," she said. "He was racing against free-for-all class horses and not getting beaten very far.
"We knew that when the country cups came around they would really suit him. Unfortunately they didn't go ahead last year because of COVID. This year we knew he was going to do a really good job in the country cups."
And so he has, tonight overcoming the 40m back mark to win the eventful 2600m standing start.
All runners got away fine but Downunder Barkers, backed into favourite late, galloped soon after the start and while he'd recover, another mistake with about 1000m to go would put paid to his hopes.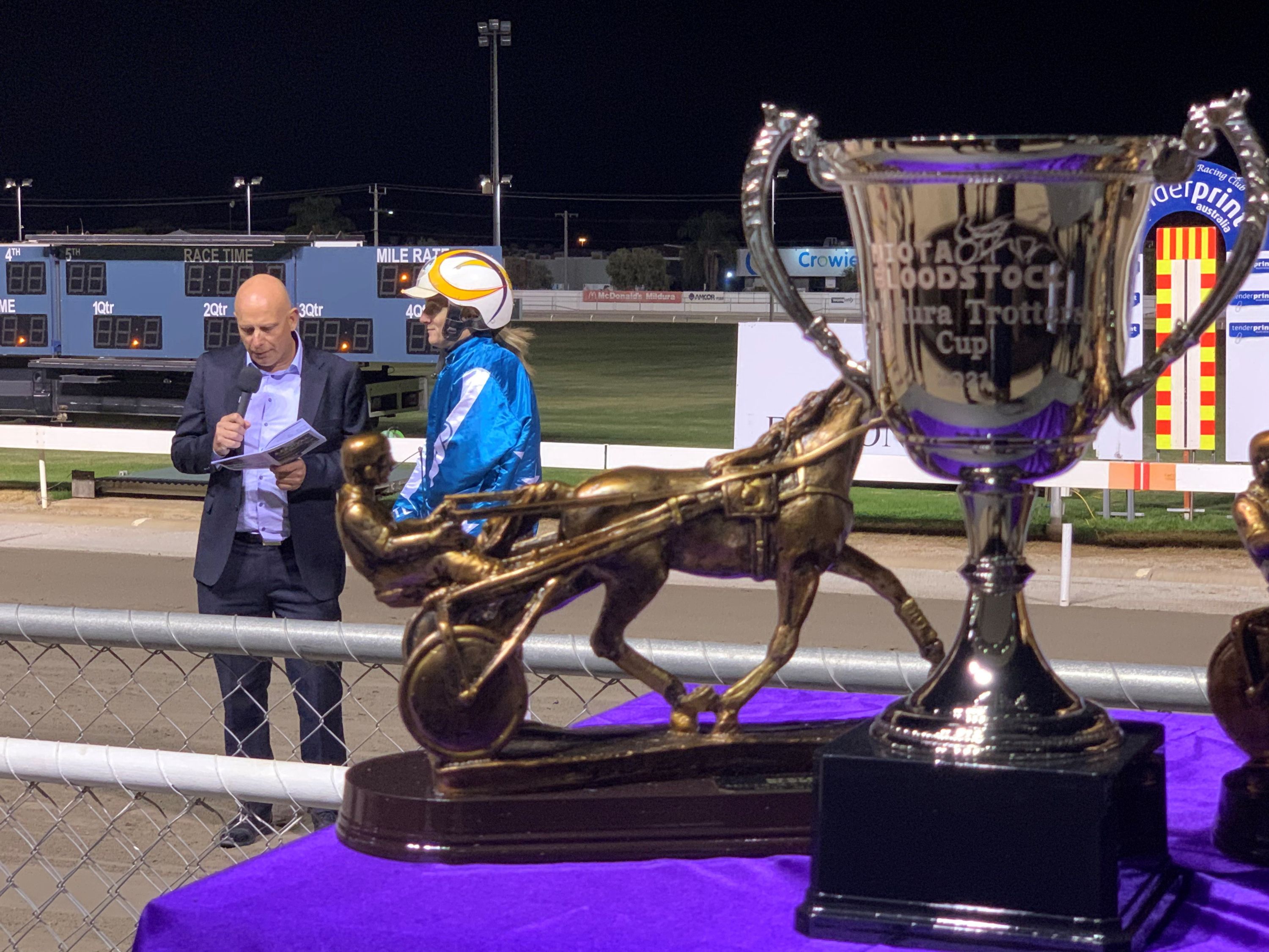 Jerichos Trumpet led and when Show Me The Moolah galloped from leader's back John Justice was able to improve Hatchback from the breeze to the pegs and give his fancied trotter a breather.
Hatchback then made a play for the lead in the final lap and when Jerichos Trumpet broke gait Justice gained a jump on the competition, prompting an immediate response from Tormey to move three-wide and set off after the runaway leader.
Her decisive move prompted a head-to-head battle to the line, with Well Defined nosing out his rival to win another coveted cup.