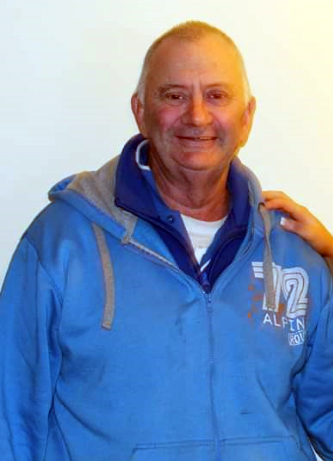 Well known trots horseman Rodney Demmler passed away on Friday after a battle with cancer, aged 65.
Despite not having the high profile of his older brother, Ted, Rodney was himself an accomplished horseman and well known as a freelance reinsman during the 1970s and 1980s.
Like his brother, Rodney worked for famed horseman Dave "Darky" Wilson and his son, Graeme, and soaked up all the knowledge they offered on training and driving horses.
He helped Ted with his horses when he developed his own stable, while also taking freelance driving opportunities and preparing a small team on the Mornington Peninsula, while also working full-time.
His connection with the Wilson stable helped Rodney secure his first city winning drive, behind the grand old trotter Touch Merchant at the Royal Melbourne Showgrounds on May 1, 1976.
Rodney took the steer behind Touch Merchant at the recommendation of Dave Wilson, after Graeme Wilson had been suspended.
A week later, Rodney combined with another Wilson horse, Intrepid Prince, for a second city victory.
Rodney was a member of the group of drivers to land a winner at both the Showgrounds and Moonee Valley, however the unique aspect of this was that his first victories at both tracks were with trotters.
He later trained and drove Phengory Boy to win at Moonee Valley in July 1981.
Rodney won several races with Padthaway, and other multiple race winners he drove included Amorous Heel, Ritzi Riki, Deux Cent and Tuned In.
Rodney's wife Deborah passed away in 2014. Together they had four daughters - Samantha, Maddison, Gabrielle and Jamieson.