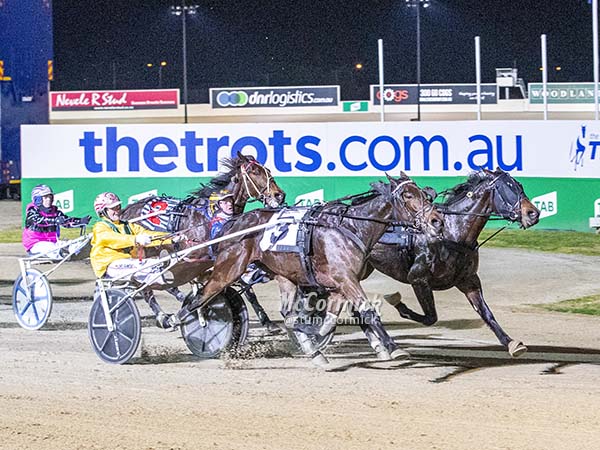 Nineteen country trotting cups will receive prizemoney increases in 2022 after Harness Racing Victoria (HRV) announced a 21.7% boost in trotting cup stakemoney.
Additional stakemoney of $103,000 has been committed to Victorian trotting cups to close the gap on their pacing country cup equivalents, lifting country trotting cup stakemoney from $474,500 to $577,500.
Trotting cup prizemoney will be boosted at Cobram, Hamilton, Echuca, Terang, Ararat, Horsham, Charlton, Bendigo, Mildura, Warragul, Shepparton, Ballarat, Kilmore, Swan Hill, Maryborough, Yarra Valley, Geelong, Stawell and Cranbourne.
"Following discussions with the Victorian Square Trotters Association (VSTA) and participants, HRV is pleased to be in a position to reduce the disparity between pacing and trotting cup prizemoney across 19 country trotting country cups," HRV CEO Dayle Brown said.
"Trotting in Victoria continues to flourish at all levels, with seven of the top 10 ranked trotters at the beginning of the current New South Wales Inter Dominion series hailing from our state.
"With this boost and our forthcoming Aurora Australis series, the spotlight will continue to shine on Victorian trotting in coming months from both domestic and international audiences.
"The continued growth of Victorian trotting in recent years has our state uniquely positioned in this part of the world to attract global attention and interest."
VSTA President Nick Youngson welcomed the increased stakemoney.
"On behalf of the VSTA and our members we welcome HRV's significant stakemoney adjustment for the 2022 trotting country cups circuit," he said.
"These changes will help to reduce the disparity between pacing and trotting country cups and make racing a trotter in Victoria even more attractive from next year."
Picture: Kyvalley Finn, the reigning Maori's Idol Trotting Championship series winner. By Stuart McCormick