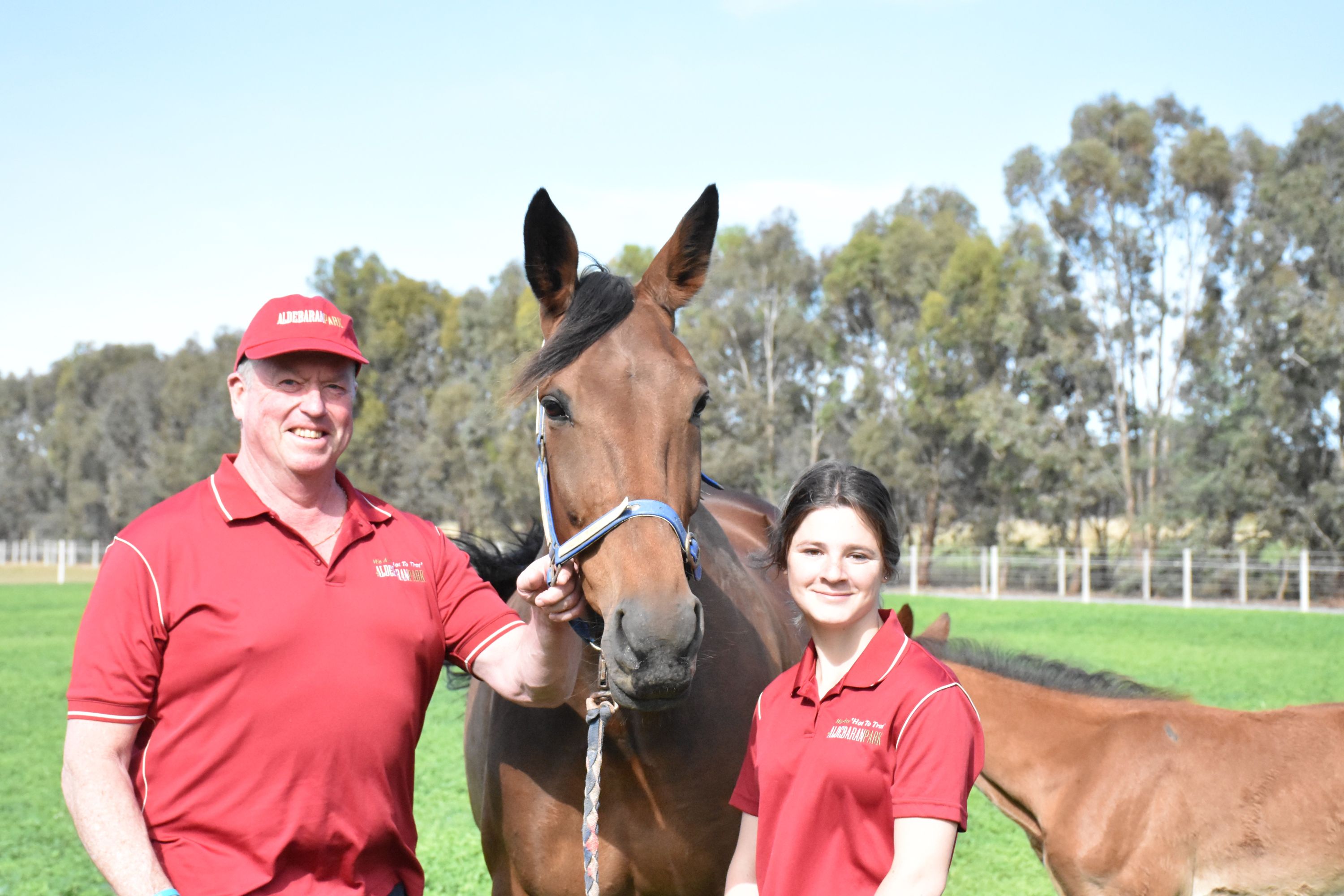 As Lot 257 stepped into the ring at the Fasig-Tipton Sales Pavilion in early October 2020, a hush came over the audience, and for the three minutes that the filly was in the arena there was a sense that history was being made.
Not only from the audience at Lexington but a breeder-vendor watching the sale on the internet on the other side of the world almost 10,000 miles away.
Unable to attend the sale owing to the Covid-19 pandemic, Australian entrepreneur and sportsman Duncan McPherson watched with bated breath from his Melbourne, Victoria office as the filly was paraded in the ring.
McPherson, one of the key figures in the boom of the stocks of the straightout trotter in Australia, had become the first ever 'down under' standardbred breeder to enter a yearling for a sale in North America.
The striking filly was a daughter of the great American sire Father Patrick out of Endsino, a multiple Group 1 winning Australian mare by Angus Hall.
"John Bootsman came down from Europe and purchased her as a foal in the paddock. The idealogy was that we send her up and try and sell her at the American sales," McPherson said.
"Her pedigree wasn't recognised in America sufficiently at the sale which is disappointing.
"Was it a good sale result? No. But what did it do? It created a lot of interest in Australia and NZ that it can be done and I think the proof might be in the pudding.
"I think if she can have some racetrack success with her new owners then the venture may pave the way - particularly with the realignment of the Australian racing season ending on December 31 - for others to consider breeding to northern hemisphere time and then having international investment coming to Australia, whether it's by purchasing and leaving them here or by exporting them to sales around the world."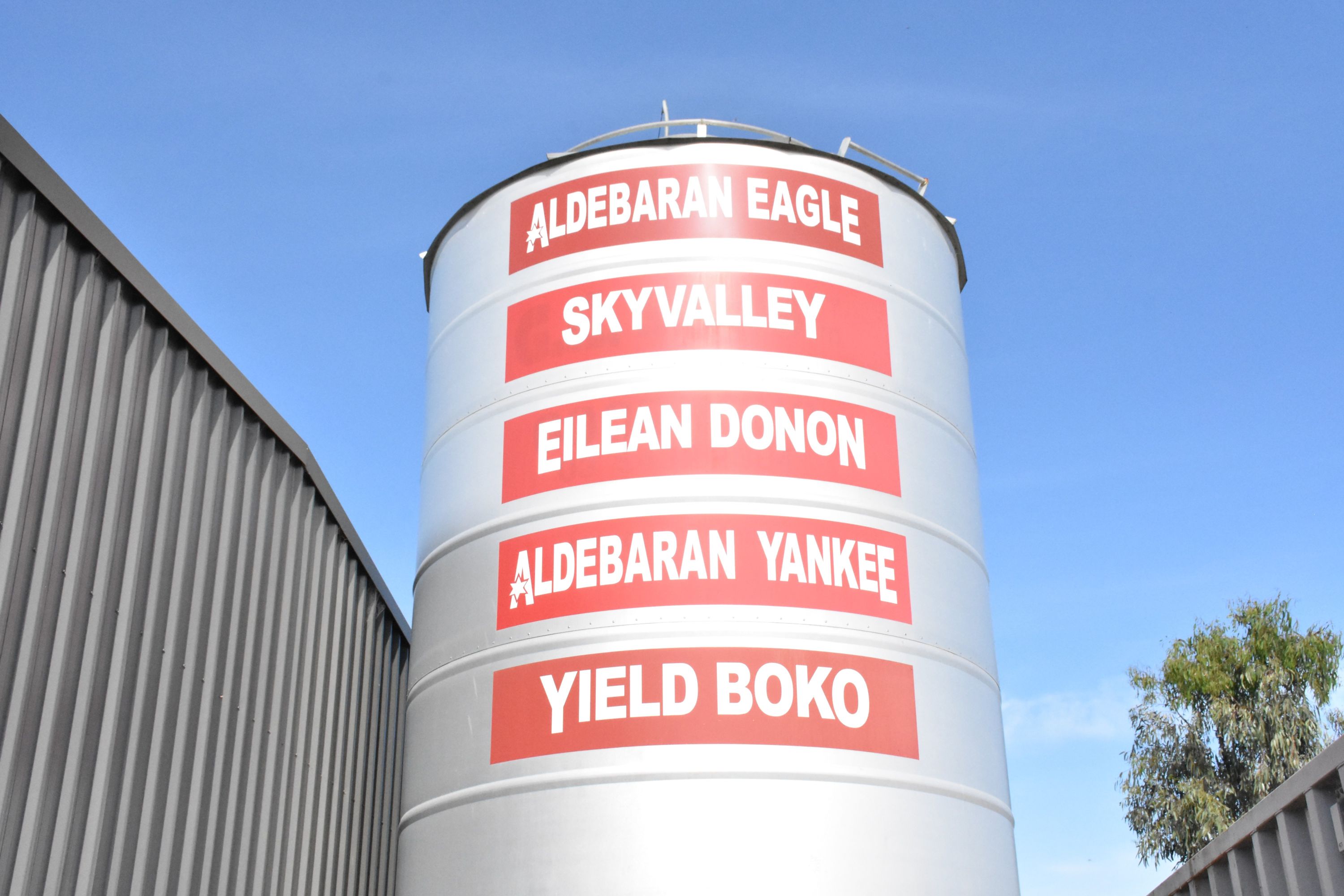 McPherson has been one of Australian trotting's major benefactors, sponsors, promoters, breeders and owners and achievers. In 2014 he received the Order of Australia Medal for his services to the harness racing industry and for his outstanding work promoting and raising funds for ovarian cancer.
His family's association with harness racing began in the early 1960s.
"My grandmother Holly McPherson was probably the inaugurator with my father John. Dad started looking at horses in NZ on the recommendation of my grandmother and they raced the first few together," Duncan recalled.
"They mostly had pacers and they brought quite a few broodmares over from NZ. Dad had a good horse called Campbell, who won the 1970 Warragul Cup. He bought a mare called Eden, who left Rebecca Campbell, who won the 1975 Victoria Youthful Stakes at the Melbourne Showgrounds and the South Australian Oaks the following year.
"Over a period I developed a good relationship with the leading trainer Chris Lang and from that point on we bought some pacers at the yearling sales. We had a fair bit of success with Aldebaran Atom and Motoring Aldebaran.
"Chris had a few owners that were into trotters and before long he began to specialise in trotters and after that I went purely into trotting. I do have one pacing colt left up at the farm but essentially I'm a trotting man."
In 2004 McPherson bought 130 acres on the Goulburn Valley Highway, near Shepparton in northern Victoria, with the purpose of building a showpiece breeding establishment, Aldebaran Park.
"I set up a master plan and we've kept adding to the facility over the years. Now it's a mature trotting stud and not a training facility. We have purposely kept it that way. It took about 14 years to fully develop the property," he said.
"I wanted to create a global brand and become recognised."
The property is managed by former New South Wales couple Danny and Melinda Thackeray, both highly skilled in all sectors of stud management and yearling preparation.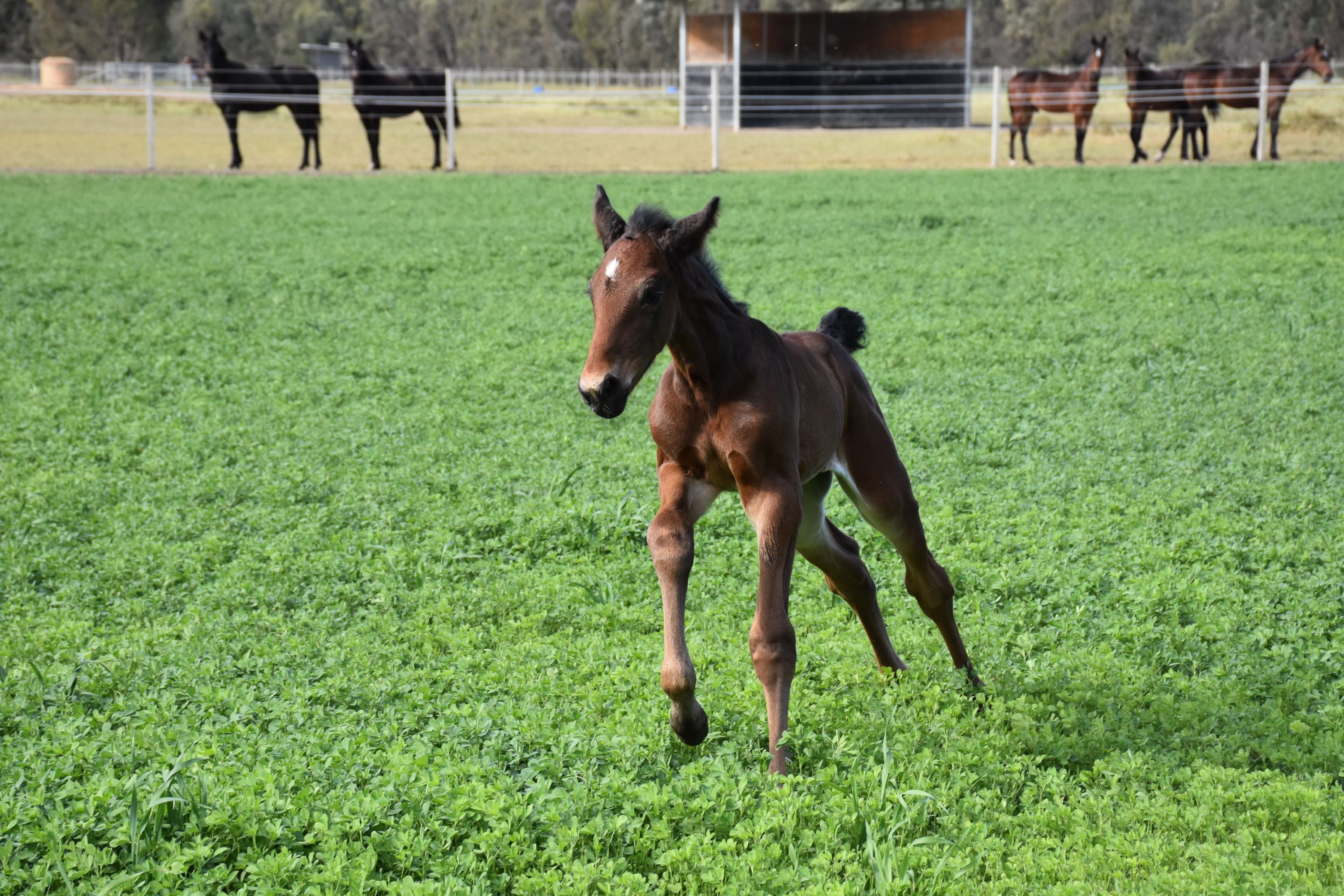 Aldebaran Park, named after the brightest star in the Taurun constellation – Aldebaran – plays host to the trotting stallions Skyvalley NZ, a multiple Group 1 winning son of Muscles Yankee, and Aldebaran Eagle, a well performed American-bred son of Muscles Yankee's finest son, Muscle Hill that Duncan bought on one of his trips to the American sales.
Skyvalley is ranked No. 2 on the Australian trotting sires' premiership behind only Majestic Son and figures as the sire of the highest stake earning trotter currently racing in the Southern Hemisphere in Tornado Valley NZ (1:54.1, $775,617) and one of the country's finest young female trotters, the three-year-old Pink Galahs (1:54.3, $188,220).
"I believe our greatest accolade as a farm has been to stand Skyvalley. We were fortunate to purchase him from Jim Connelly, a very good friend. He's by Muscles Yankee from Chiola's Lass NX – a wonderful family, and was a record Southern Hemisphere priced yearling at the NZ sales at the time of purchase. He's a real blue blood. He took his record of 1:56.1 without shoes at Victoria's premier track Melton when he won the Breeders Crown," Duncan said.
"Now he's proven himself through that Muscles Yankee line to be probably the best colonial bred trotting stallion to stand in Australia for the last 25 years. I think Skyvalley's legacy will live on in the years to come when he becomes regarded as a broodmare sire."
Trotting in Australia was in dire straits 12 years ago when McPherson decided to throw his weight, and money, behind doing what he could to help grow the sport in the state of Victoria, by far the strongest state for pacers 'down under'.
McPherson began sourcing breeding stock for his fledgling Aldebaran Park stud from all corners of the globe a decade ago.
"We went to America in 2009 to Harrisburg. I felt we were getting left behind and some of the stallions that were coming down here weren't the best ones that were coming out of America," McPherson said.
"I wanted to go and get some broodmares because I could see that the future that if we were to became relevant we had to have some genetics down here, so we bought some better Andover Hall and Cantab Hall fillies and imported them back to race here in Australia.
"The idea was to bring down genetics that we couldn't get. The European venture was very interesting. It was always in the back of my mind but it gained legs when Chris Lang and the team took Sundon's Gift up to Sweden for the Elitloppet.
"We had the good fortune of meeting some very good people there but what we did notice was that a lot of the Swedes were in America and one of the greatest outlets of the American yearling sales was the Swedish purchasing. To me this meant that there was a crossover in the genetics between the Swedish and European bloodlines and the American bloodlines.
"I thought if the Swedes can do it, then we can do it!"
McPherson then started purchasing mares out of Sweden and importing them 'down under'. Zoia Boko, the dam of one of Australia's current top juvenile colts in Aldebaran Zeus – who happens to be by world champion sire Muscle Hill, was one of those broodmares along with Excellent Boko.
"I thought if the genetic cross could move and we brought Swedish broodmares and have good genetics on the sirelines from America, there was no reason in my mind that we couldn't produce Euro horses in the southern hemisphere.
"The rest will be history – it will unfold," he predicted.
Aldebaran Ursula (1:56.8), to date the fastest ever two-year-old trotter in Australia, is another product of Duncan's international breeding program. The filly is the result of the mating of a Swedish-bred sire in Yield Boko, one of the Aldebaran Park frozen semen roster, out of a NZ bred mare in Ushaka Bromac.
However, McPherson's greatest success as a breeder and owner occurred at Lexington's famed Red Mile track in 2018. Aldebaranwalkabout, a colt boasting an all-American pedigree, being by Muscle Hill from the imported Cantab Hall mare Aldebaran Turnpike, captured a leg of the prestige Bluegrass Series for two-year-old trotters in 1:55.4.
Aldebaranwalkabout was bred specifically to Northern Hemisphere time with the express purpose of exporting him to the US as a yearling to race as a two-year-old – the rest is history.
"To have the vision and to be able to go and do that and get a result in a Group 1 in America, that's probably my biggest thrill. And to actually be there was probably the greatest thrill I've had in harness racing to this point," he said.
Aldebaranwalkabout rates as one of the best horses Duncan has bred so far.
"We manage to sell Group 1 horses but we don't tend to race them ourselves. We've got high hopes for Aldebaran Zeus to take the mantle as probably the best horse we've bred going forward," he said.
Aldebaran Park currently owns or part-owns more than 40 trotting matrons located in Australia and NZ. They have been joined to the leading stallions in the world such as Muscle Hill, Father Patrick, Trixton, Volstead, Tactical Landing, Andover Hall, Muscle Mass, Southwind Frank, Centurion ATM and Love You from Europe.
The list includes the dams and sisters/half-sisters to numerous Group 1, cup and classic winning squaregaiters, with an emphasis on aggregating Muscle Hill broodmares as his semen is unavailable in the Southern Hemisphere going forward.
One of Duncan's greatest initiatives was the establishment of the Australasian Premier Trotting Sale in 2013 with his great friend Michael Taranto, the former chairman of Harness Racing Australia.
"I was concerned that there wasn't a place to sell a trotter in Victoria," he stated.
"Having been to the Lexington and Harrisburg sales in the USA on several occasions and to sales in Europe I thought that if we were going to import these good genetics we had to have somewhere for people to breed and sell.
"I wanted a trotting sale that could stand on its own and have its own branding. People told me it would never work. Things that don't work don't fit in my vocabulary.
"I became the major supporter as due to my breeding numbers I could underpin the sale. I think the sale will go from strength to strength."
The first Australasian Premier Trotting Sale attracted a catalogue of only 40 lots but it showed that breeders and buyers were interested in the trotting gait, Duncan contended.
"You can't promote the sport on the track if you can't have somewhere to vend. It's all part of a package and for international relevance I think that it was a really good step forward.
"We tied the sale in with the Great Southern Star (a $400,000 Elitloppet style classic), so we had the philosophy of a carnival that when people came to Australia they would not only see the best horses racing, but they could look at the genetics of the progeny coming through.
"Harness Racing Victoria then took the sale over and its now part of Australian Pacing Gold, but it still has its own branding. It has created interest internationally. It will be one of the features of the new Aurora Australis Trotting Carnival being held in Melbourne in January and February 2021, with the sale to be staged on February 7, the day following the signature race, the Great Southern Star."
Duncan said that the ultimate aim is to create investor interest in Southern Hemisphere breeding and racing.
"John Bootsman from Boko Farms, Holland has invested here before. We've had other people that have come here such as Terje Melnas, Klaus Koch and Torbjorn Janssen. The aim is to internationalize a race series and then invite European and American horses to compete.
"There's been a trickle of interest and I think if we can continue to promote and launch it the ultimate would be that we become part of the global scene and our carnival will be recognised as a destination for people to come out of the Northern Hemisphere and European winter."
McPherson, who, in 2018, set an Australian record price of $90,000 for a trotting yearling sold at auction, nominated 11 yearlings for the 2021 APTS sale. The consignment includes colts by Father Patrick and Love You, a filly by Southwind Frank and five colts and three fillies by resident stallion Aldebaran Eagle.
Through Aldebaran Park and his building company 2Construct Pty. Ltd., McPherson sponsors important trotting series and races in three Australian states - Victoria, South Australia and Tasmania – as well as New Zealand and Sweden – on an annual basis.
One of his biggest success stories is the Team Teal program where female drivers from every State of Australia and both islands of NZ wear teal pants from February 1 to March 15 annually to raise awareness of ovarian cancer.
The loss of his wife, Lyn, owing to ovarian cancer in 2010, has been the inspiration and driving force behind Duncan's numerous fundraising efforts – both in harness racing and in general – over the past decade.
Duncan has helped raise over two million dollars to fund gynaecological cancer clinical research nurses through a variety of endeavours.
The annual Breed For Speed trotting mares' sprint series, named in honour of Lyn, the Night at the Trots annual dinner at Melton and the $50,000 Aldebaran Park Maori Mile for trotting mares, held at annually at Bendigo in central Victoria, are other initiatives close to his heart.
"If it wasn't for the loss of my late wife Lyn, I probably wouldn't be doing lot of the things I'm doing now. There's always a legacy in life," Duncan said.
Aldebaran Park is a joint partner with Harness Racing Australia and the leading Swedish media company Travronden in a driver exchange program for leading young drivers in Australia and Sweden.
The sponsorship provides for the winner of the Australasian Young Drivers Championship to be invited to drive in the famed Swedish Guldklockan (Gold Watch) series held at Solvalla, Stockholm in December each year. Conversely, the winner of the Gold Watch is invited to compete in the AYDC the following year.
"That's been a really worthwhile and beneficial exercise to put our brand and Southern Hemisphere trotting in the marketplace," he added.
The establishment of the Aurora Australis trotting carnival, run over six weeks in Victoria from early January to mid-February in Victoria comprising the Great Southern Star, Australasian Grand Prix, Maori Mile, Australasian Trotting Grand Prix and the Need For Speed Series for three-year-old fillies and colts and geldings, the Lyn McPherson Memorial Breed for Speed Series for trotting mares and the inaugural all-trotting program at Bendigo on December 4, 2020 with separate $20,000 Group 3 races for two-year-old trotting colts and geldings and fillies to perpetuate the memory of two of the giants of Australian harness racing in Graeme and Gavin Lang, have been some of the pearls of McPherson's wisdom.
The father of three, McPherson has been the recipient of awards from three of the sport's key bodies in Australia. He was the winner of Harness Breeders Victoria's Ian Daff Memorial Award for excellence in breeding in 2015, the Harness Racing Australia Distinguished Service Award in 2018 and the Victorian Square Trotters Association's inaugural Bob Conroy Excellence in Trotting Award for the 2018/19 season.
McPherson is hellbent on promoting recognition of the Australian trotter on the international stage.
"The global gait is trotting. We need to be able to align our racing product from an export point of view to anywhere in world," McPherson said.
"I think that the ability of our current management at Harness Racing Victoria and Harness Racing Australia to have the forethought to export our vision as a betting and racing product anywhere around the world is very important. The way that we do that is to concentrate on Europe by exporting trotting races.
"I think that the participants within our industry have also realised that one of the key factors of the success and ongoing viability of our sport is to breed the trotter. The genuine hobby horsemen from years gone by always had a trotter rather than a pacer. It's no secret that our herd population is one of the fastest growing anywhere in the world. We should be very proud of what we've achieved.
"We are now heading for between 800 and 900 trotting broodmares in Australia.
Duncan believes the major reason behind the increase in trotting stock is that Australia has become globally relevant genetically. "There are in excess of 40 trotting stallions standing at stud in Victoria, the strongest state for trotting 'down under', so we've got genetic spread. There's no single trotting sire that's dominating the ranks, which therefore provides all breeders the opportunity for success here in Australia and New Zealand", McPherson stated.
"The skills of our horsemen have improved markedly here locally, and coupled with Australasian trainers and drivers are making their mark in the USA – such as Dexter Dunn and the McCarthy brothers, and the ability of some of our expat trainers in the Northern Hemisphere plus our racing product being competitive in the Northern Hemisphere - both trotting and pacing - that the future augurs well for the vision of what we are trying to achieve down here."
"The initiatives taken by Harness Racing Victoria recently to increase our local Vicbred program for Victorian-based broodmares have given incentives for people to breed. We're very cognisant that as the whole wheel goes round; if we get our herd numbers up we have got a racing population and we've got an exportable product.
"I can't see any reason in the next five to 10 years that trotting in the Southern Hemisphere can't keep moving forward, both in herd numbers and obviously genetically."
From an overall perspective Duncan said his greatest joy has been watching the advancement of the trotter in the Southern Hemisphere.
"There's been a number of contributors to that. I'm merely one of the cogs that have managed to import horses to the Southern Hemisphere. I think that to be able to say that the Australian trotter is globally competitive both in its times and its genetics I think is a major advancement for our industry," McPherson said.
"I guess my contribution to internationalising and globalising the sport in the Southern Hemisphere is probably the most rewarding aspect from a personal standpoint. The rest of the accolades that come as a result of that are a by-product of a vision and the vision is to ensure that we are globally relevant in the world of harness racing, particularly in trotting."
---
Reprinted courtesy of Hoof Beats, the official publication of the United States Trotting Association