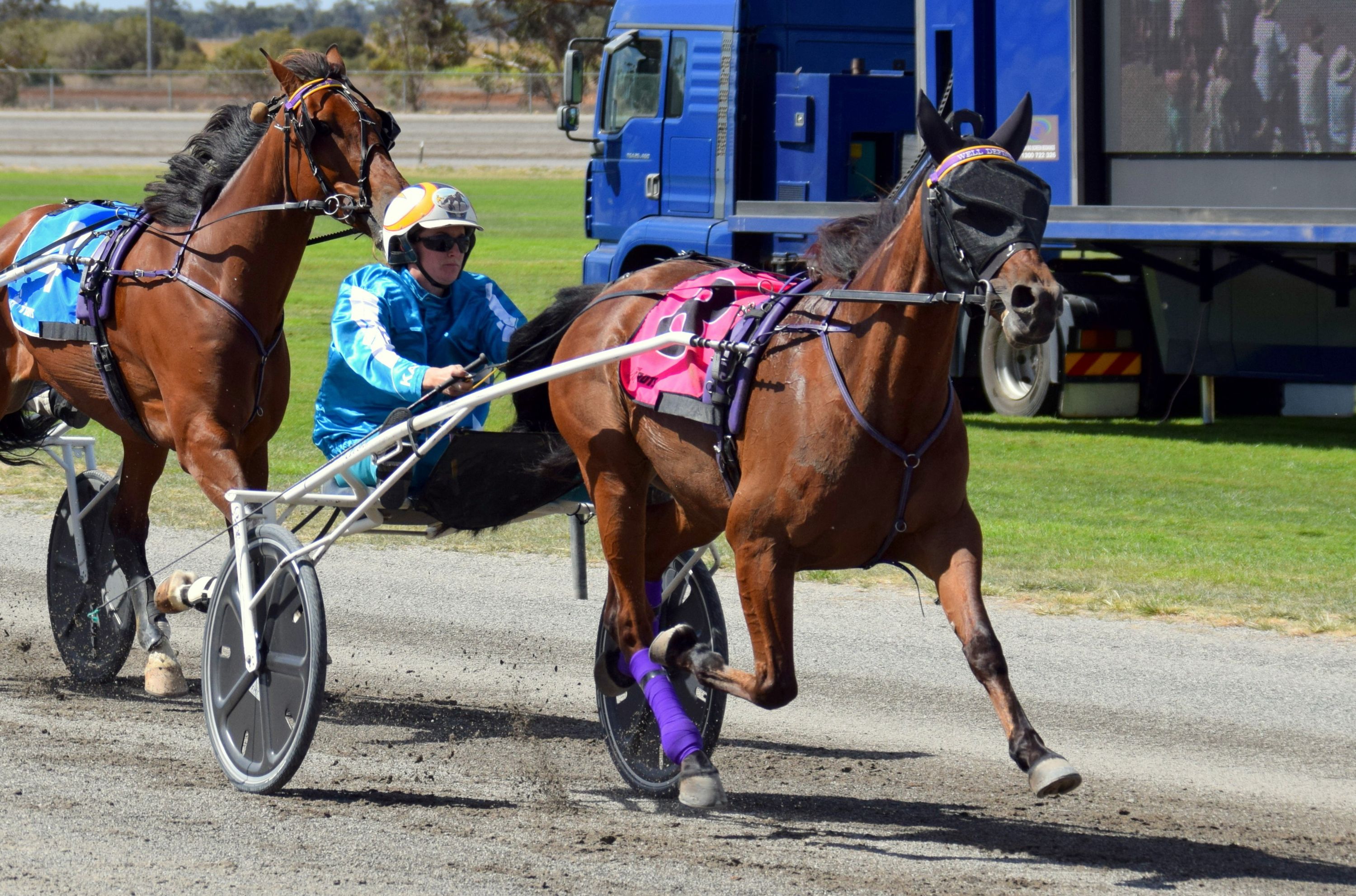 It seems a fitting week for Kate Hargreaves' best mate Well Defined to make his return to the races at Tabcorp Park Melton.
The squaregaiter's sensational 2021 season was celebrated during Sunday's Horse of the Year function at the Melbourne Showgrounds, where Hargreaves accepted the Maori's Idol Trotting Championship trophy earned for his five country cup triumphs.
"It was a proud moment and it's good timing that he returns this weekend after receiving that award," Hargreaves said.
"I would probably put his achievement of winning all those cups down to the highlight of my career so far."
Well Defined has not won since the fifth of those cup successes at Mildura in April 2021, with a winless run of 15 spanning all the way through to his most recent run at Horsham in March.
Hargreaves said the losing sequence was due to a combination of factors, such as chasing quality opposition from big handicaps and bad luck with race tempo.
"He's getting on in age so there was a few little things that I had to work out with him and get on top of, but I think now finally I'm on top of those things and hopefully he can come out and be at his best again," the Shelbourne trainer said.
Hargreaves is planning a return to the country cups circuit with Well Defined this preparation and said she would consider a tilt at the Inter Dominion Trotting Championships through November and December if the seven-year-old was showing he was up to matching it with the better squaregaiters.
Well Defined will line-up from barrier 10 in Saturday night's Graeme Maher Memorial Trot, where he will take on the in-form Nephew Of Sonoko (Russell Graham), impressive last-start winner Kyvalley Clichy (Brent Lilley), talented four-year-old One Over All (Jess Tubbs) and recent New Zealand import Humble Ladd (Alex Ashwood).
LISTEN TO HARGREAVES ON THIS WEEK'S EPISODE OF TROTS TALK BELOW: