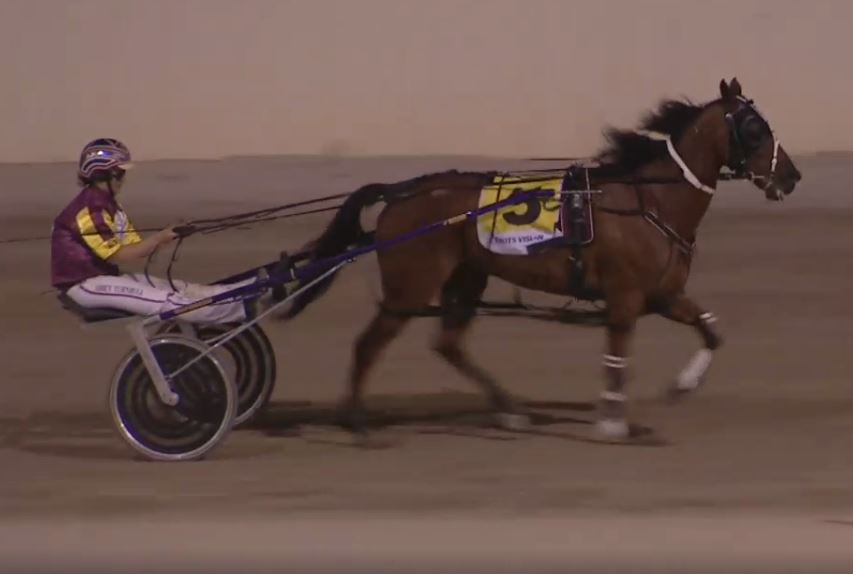 A cheap purchase is proving a whole heap of fun for first-time horse owner Phil Smith and hobby trainer Ben Gledhill.
The pair race Kellys Ideal, a well-travelled gelding that had 11 different trainers before finally ending up at Gledhill's Kialla stables.
And since arriving there, the seven-year-old has certainly paid his way. He kicked off for Gledhill with a fourth placing at Cranbourne on November 28, then picked up victory at Shepparton on December 23 before producing a runner-up effort at Melton last week.
The performances have banked well over $3000 for connections, who are loving the ride with the son of Western Ideal.
"We only paid $500 for him so it's worked out pretty good," Gledhill told SEN Track's Trots Life this week.
"We've really enjoyed it and we're happy with the way the horse is hitting the line.
"He seems to be growing in confidence and it really does help (with) the condition he came in. It does make it a lot easier. And for small trainers like myself, we don't race a lot so when we do get a bit of success, I think we do enjoy it a bit more than most..."
Kellys Ideal will have his fourth start for Gledhill this Friday evening at Melton where he will have to overcome a back row draw to win the Nevele R Stud Pace.
LISTEN TO GLEDHILL'S INTERVIEW WITH NIKKITA ROSS ON SEN TRACK BELOW: