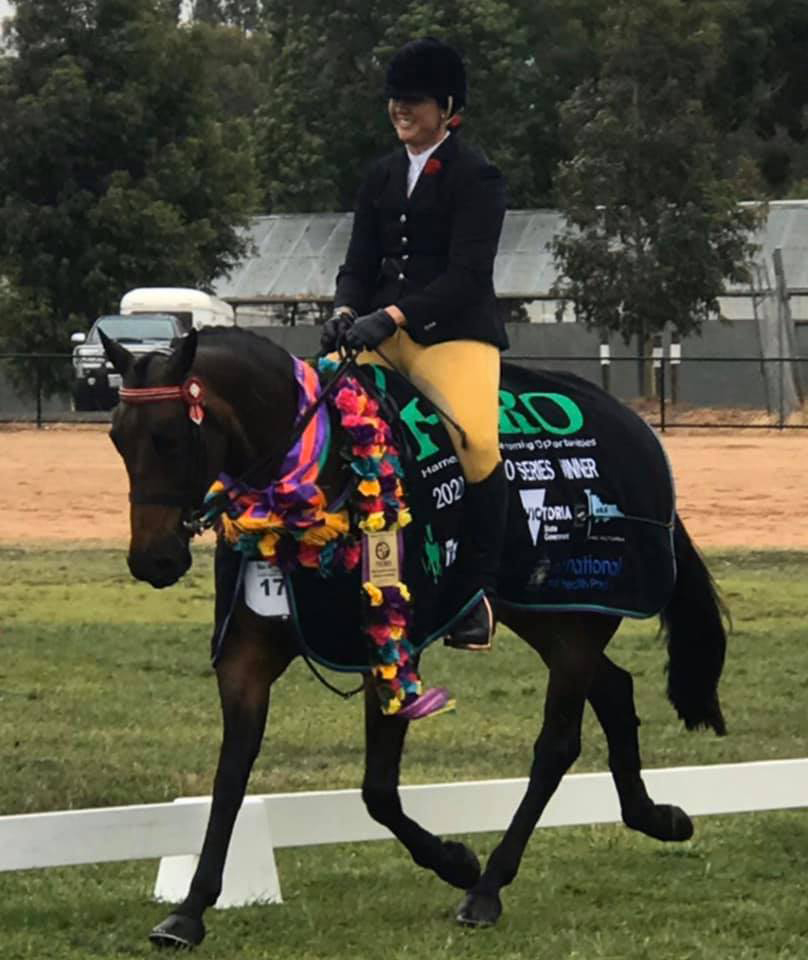 "I can't put into words what this horse means to me".
That's how Eboni Knights responded when Equity Wizzbang (show name Maxwell Smart) was crowned the 2020 Alabar HERO Series Winner at Bendigo on Sunday.
It was the veteran gelding's second triumph in Victoria's richest and most prestigious standardbred showing competition, having claimed top honours in the inaugural event in 2017.
He also finished runner-up in 2018 and 2019. Retirement now beckons for the 17-year-old son of Equitable who managed just one placing and $450 in stake earnings from nine race starts.
"I've always said this will be his last show season. He'll probably compete at Barastoc Horse of the Year in February and that will be it," Eboni suggested.
Maxwell Smart defeated a final field of 17 rivals (reduced from 27 entries due to principally to weather) to take home the 2020 Alabar HERO Series title and accompanying $1000 first prize cheque.
Eboni was also the best performed Owner/Rider which carried an additional $500 prize.
In the strongest and most competitive HERO Series Final in the event's history, Operative Princess ridden by Fiona Sandkuhl for owner Loren Stemmer finished runner-up on a countback.
The 11-year-old Armbro Operative mare was also a racing failure, having never made it to the track.
A $200 Judge's Encouragement Award was added to this year's schedule in lieu of the Best Newcomer Award.
It was presented to Brylee Syme who rode Fair Smoken, a 2005 New Zealand bred son of Presidential Ball whose racing career reaped six wins and $18,000 in prizemoney.
Leading New South Wales training and driving partners Shane and Lauren Tritton generously donated their time to judge the final together with Victoria's Russell Bracken.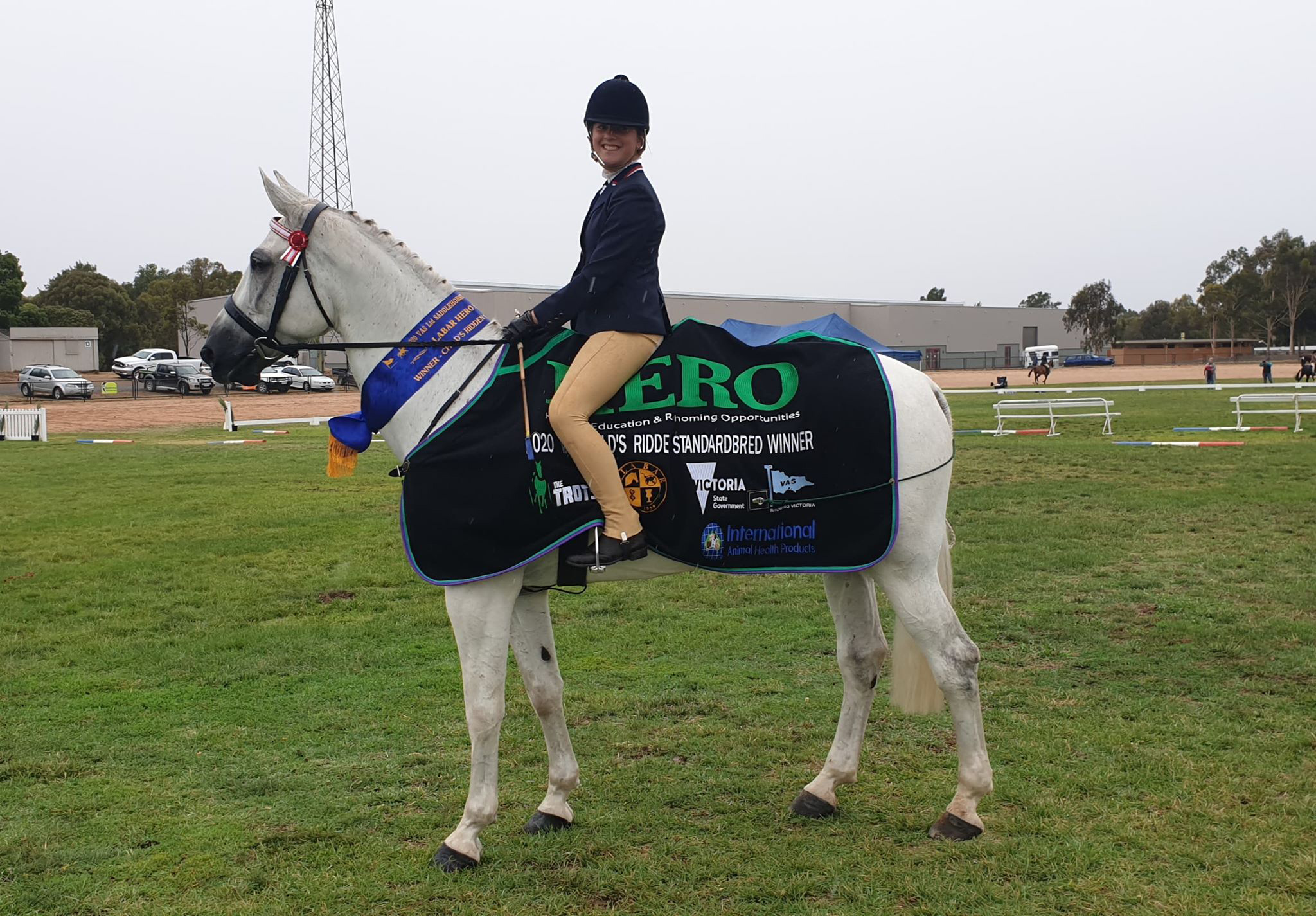 Team Tritton also adjudicated on the standardbred support classes.
Former racetrack star Savesomtimetodream was both the Best Presented and Champion Led Standardbred at the 2020 Victorian Saddle Horse Championships for new owner Hollie Hildebrandt.
Fiona Sandkuhl combined with Operative Princess to be named Champion Standardbred Rider and the prestigious Child's Ridden Standardbred class went to Keira Barton (pictured) on the Darcy Park Show Standardbreds entry White Whisky, an unraced son of Jet Laag.
The Alabar HERO Series is made possible through the extraordinary ongoing support of Victorian Agricultural Shows Limited and Alabar Bloodstock, Australasia's premier standardbred breeding farm.
This year's event was also generously sponsored by International Animal Health.