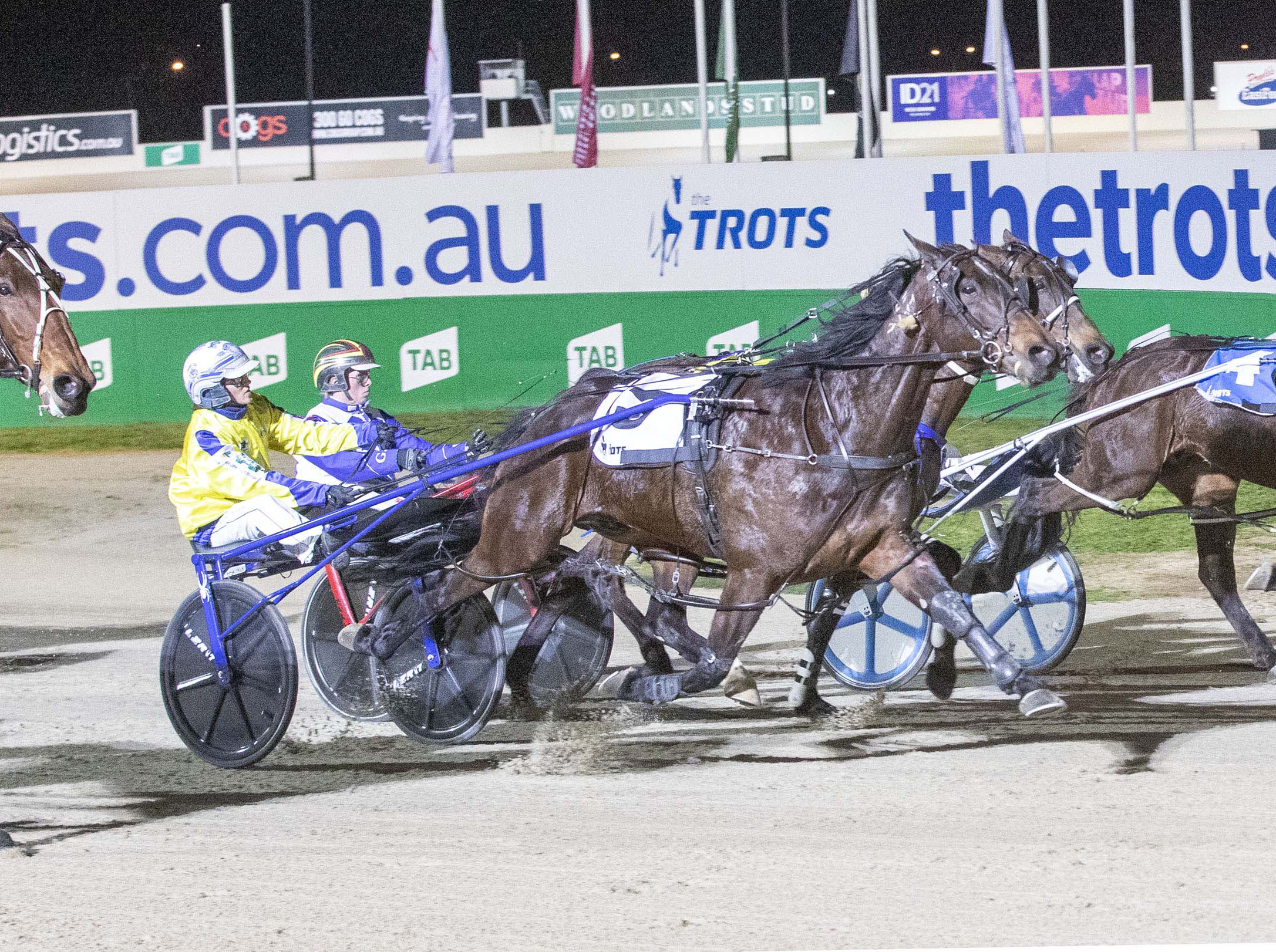 Opportunity knocks for a couple of classy pacers to further prove their wares in the hands of reinswoman Kima Frenning, who will chase a cup and a championship amid a couple of quality days of trots racing.
Frenning will be hopeful Shelby Bromac can build on his competitive 3SH Swan Hill Pacing Cup fourth placing in tomorrow's United Petroleum Yarra Valley Pacing Cup, before she takes the reins of speed machine Hurricane Harley in the star-studded COGS 4YO & 5YO Championship at Melton on Saturday.
Frenning joined Trots Talk radio show ahead of tomorrow's cup at 4.30pm, when Shelby Bromac will advance from gate three for trainer David Aiken.
"It's a real quality field," Frenning told Trots Talk. "(Shelby Bromac's) going really good. The Swan Hill Cup was probably his first test against these types of horses and he really proved he could be in it.
"He's been working really, really well since. With a bit of speed on and a bit of luck, he's competitive. It will be hard for him to win, but he's not far off the really good one's. He's pretty versatile."
Shelby Bromac is rated a $12 chance with TAB.com.au for tomorrow's cup, with the market dominated by Maryborough Pacing Cup winner Code Black. The latter opened at $2.80 and has been backed into $2.50 favourite ahead of his easing Emma Stewart stablemate Maraetai ($4).
Another Stewart horse will garner plenty of Frenning's attention in the upcoming days with the reinswoman to steer Hurricane Harley in Saturday night's $75,000 Group 2 feature.
The COGS 4YO & 5YO Championship will be Frenning's second steer on Hurricane Harley, having won last start when they first teamed.
"It's an amazing feeling when he really lets down, he's so quick and probably matured a little bit as well," she said.
More will be learned as Hurricane Harley faces arguably the most stern test of his prodigious career, with the four-year-old to take on Grand Circuit winner Colt Thirty One and five-year-old Stewart stablemates Tam Major and Ride High amid a quality field.
Frenning was optimistic Hurricane Harley would give them a run for their money.
"He's pretty versatile, he sat in the breeze when I drove him last time and left them really easy," she said. "He's a good sit-sprinter as well, he shouldn't be too far away."
CLICK BELOW TO TUNE INTO TROTS TALK: