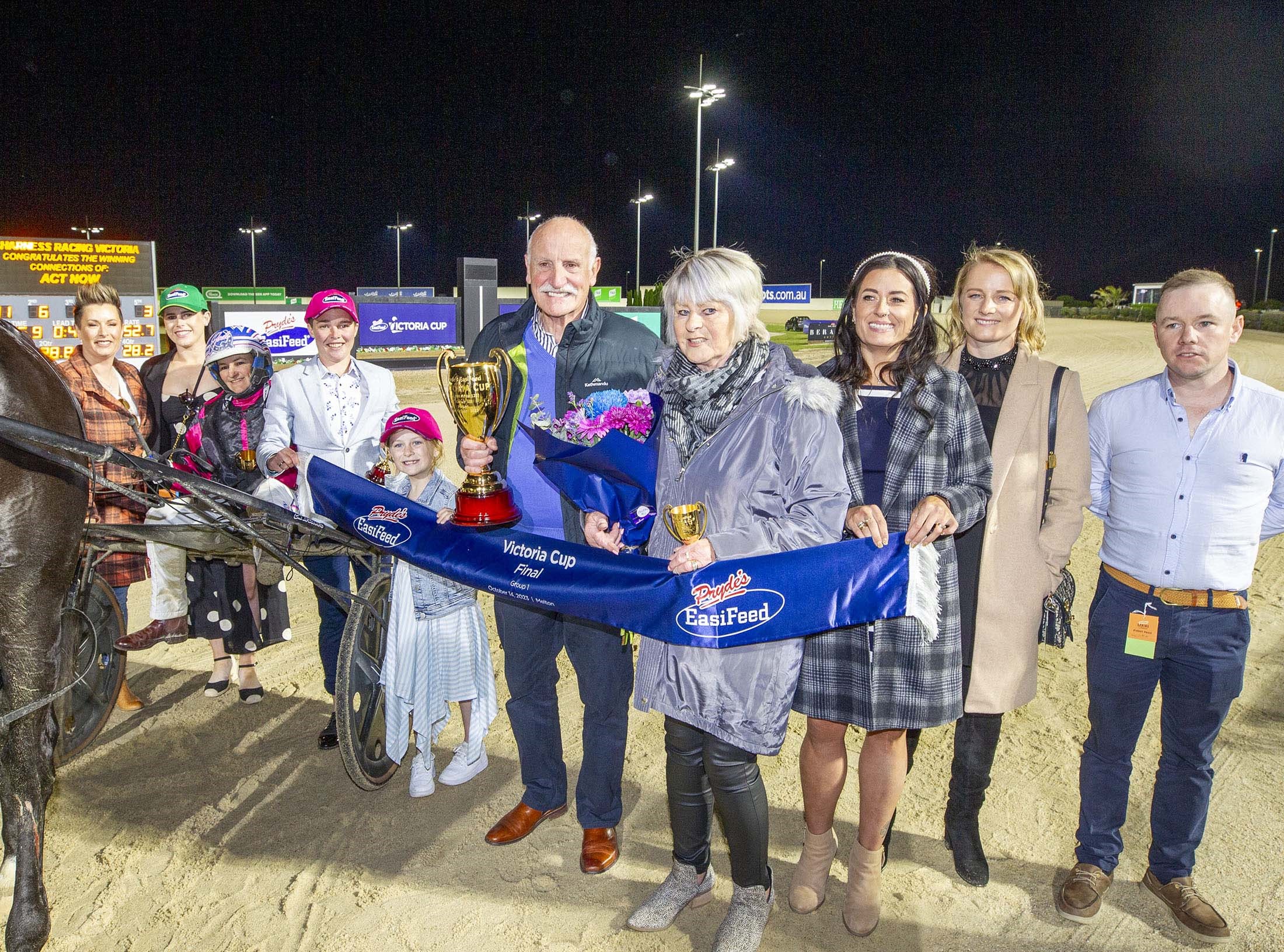 Too often, and through no fault of anyone, Grand Finals in many sports are often underwhelming affairs.
Six times in the last decade AFL Grand Finals have been decided by 46 points or more, a seventh-game tiebreaker hasn't been required in the past seven NBA finals series, and only three of the past 12 tennis Grand Slams have gone five sets.
These anti-climactic finales occur in racing too, but for Harness Racing the consequences of uneventful, predictable features are far more odious.
Which is why Saturday's spectacular action at Melton Entertainment Park on Victoria Cup night feels more important than many may comprehend.
Let's set the scene; it's a coolish and very windy night at Vic Harness headquarters with the first of 10 events set down for 6:07pm.
In the previous few hours, several thoroughbred bubbles had burst at Caulfield and Randwick, with punters still reeling from Griff's upset Caulfield Guineas win at better than 30 to 1.
Typically speaking, this might be the time gallop punters may turn to harness racing for refuge, as a medium for 'safe' wagers and red figure multis.
Or did they, as we so often hear, desire the trots to dazzle and shine, with fast, frenetic features where no prisoners were taken and eyes are darting everywhere for potential winners in the final furlong?
Either way, dividends are final on what fans received on Saturday night; they received the latter.
Most of Melton's Group 1 events were staged like lives depended on them with atypically torturous tactics and few quarters – either in its traditional definition of mercy or it's Harness definition as 400m – given.
Turnover figures on the meeting won't be calculated and ratified for some time, and, while those figures, at this time, are definitely important, there's still a bigger picture at play.
Regardless of whether this particular meeting filled the coffers – and it very well may have – those that watched the Vic Cup card on Racing.Com, Trots Vision, or SKY Racing, were treated to a show.
Act Now's Vic Cup success materialised with six runners stretched across the track, separated by just 1.6m with less than 10m between first and last as they crossed the line.
Petracca narrowly nailed stablemate Perfect Class in the Derby while Sweet Bella prevailed as the 'last girl standing' in a torridly staged Oaks where every quarter of the final mile was slower than the last.
And here's the thing.
Nights like Saturday are intended to finish debates and settle scores.
On this occasion however, far more valuably, they only whetted our appetites for future feature clashes.
This war was won by Bruce Edward who owns both Act Now and Sweet Bella, while also breeding the former, almost eight years after narrowly escaping devastation from fires at his property.
The next war, well it is up for grabs.
---
The opinions expressed in The Forum are those of the author and may not be attributed to or represent policies of Harness Racing Victoria, which is the state authority and owner of thetrots.com.au.