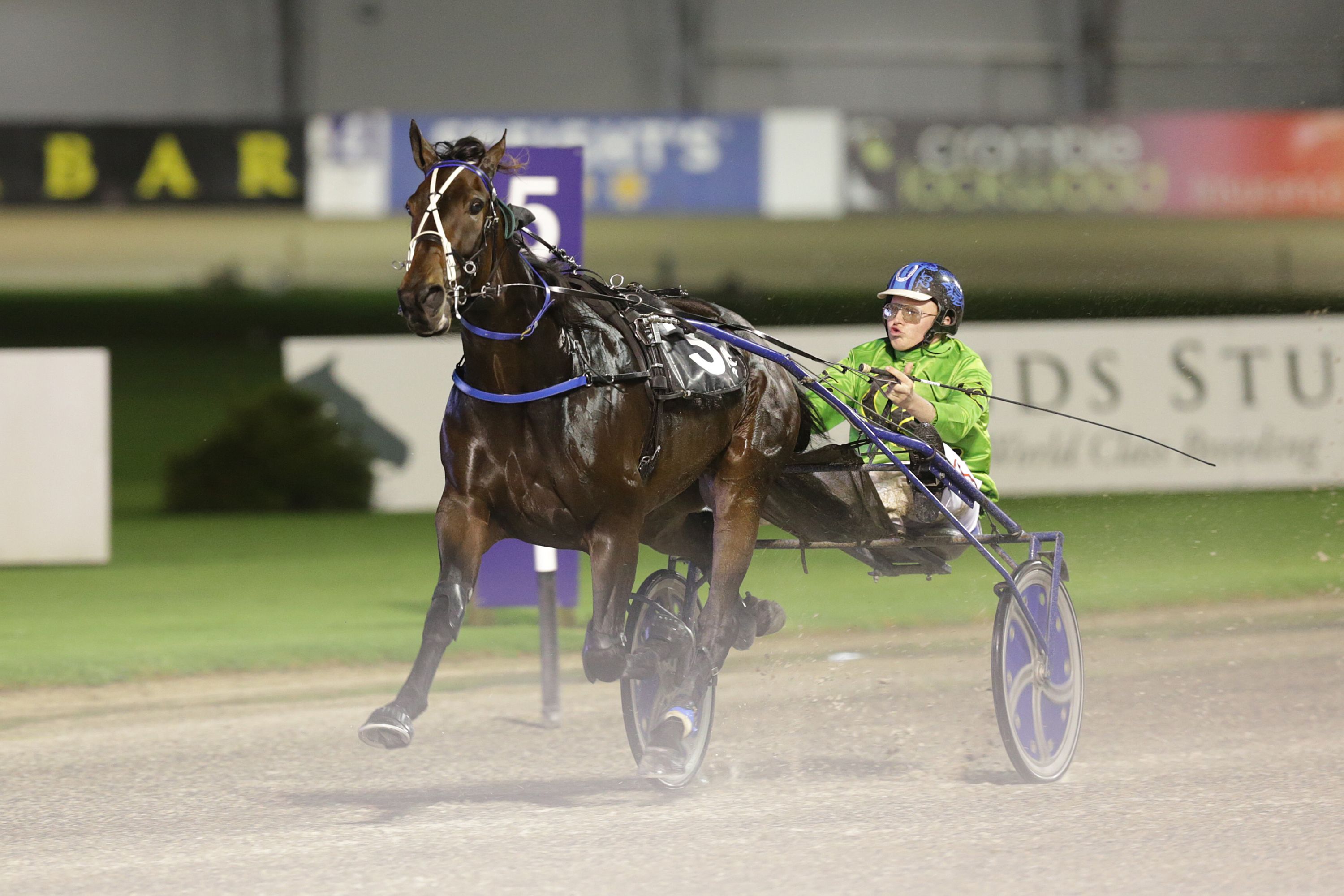 A gear change has awoken the giant that is Muscle Mountain and it should be enough for him to overcome his second line starting point in today's $300,000 Dominion at Addington.
And it helps that for all the depth of the field his main dangers have at least the slightest of doubts over them.
Muscle Mountain has long been one of the "big three" of New Zealand which became the big two when Sundees Son, who beat him in this race last year, retired.
That leaves Muscle Mountain and Bolt For Brilliance at the top of tree but they have had very different lead-ups to today's 3200m group 1.
After appearing to gawk around and wait for his rivals when beaten at Addington two starts ago, Muscle Mountain has the pull down blinds added to his gear and the effect was stunning in the Trotters Sprint at Ashburton.
"They have really helped him and when you activate them it is a pretty amazing feeling that he gives you," says driver Ben Hope.
"So they have definitely helped and he is the best he has ever been."
Muscle Mountain may need to be as he starts on the unruly (outside of second line) and will be giving Bolt For Brilliance (barrier 4) and potentially Smokin Bandar, if he behaves from barrier 1, a big start.
But his gear change seems to have reinvigorated him and while he may not be as potent at 3200m as he is in sprint races, Hope can afford to drive him quietly for the first half of the race and then let him wind up.
If he does that he could produce a dazzling last 800m and continue a remarkable run at this Cup week for outstanding horses winning group 1s coming from the second line.
His cause may be helped by the slight concerns over his main rivals.
Bolt For Brilliance resumed after nearly a year off with a stunning Alexandra Park win in September but galloped at high speed at his next start and didn't look entirely comfortable on a wet track when he chased home Smokin Bandar after giving him a 30m head start last time.
While he had excuses that night he still didn't look at his peak and unless he has improved since then even a front line draw may not be enough to see him hold Muscle Mountain at bay today.
Smokin Bandar has been so good in his two starts this campaign he can threaten but he is likely to start from barrier 1, which can mean a lot of standing around in a 3200m race at Addington and that is not ideal for a horse with some manners concerns.
If he steps away and leads or trails he can win because he will cover a lot less ground than Muscle Mountain.
The other winning hope in the race would seem to be Oscar Bonavena, who blew past Muscle Mountain to beat him fair and square three starts ago and has had no luck since.
He has also had no luck in the barrier draw today as he is likely to start from 1 on the second line behind Smokin Bandar, which could be okay but more than likely he will have to settle back and come wide late.
"I don't think that is a disaster for him because he is best saved for one run so we just have to hope for tempo and a good trail into the race at the right time," says co-trainer Nathan Purdon.