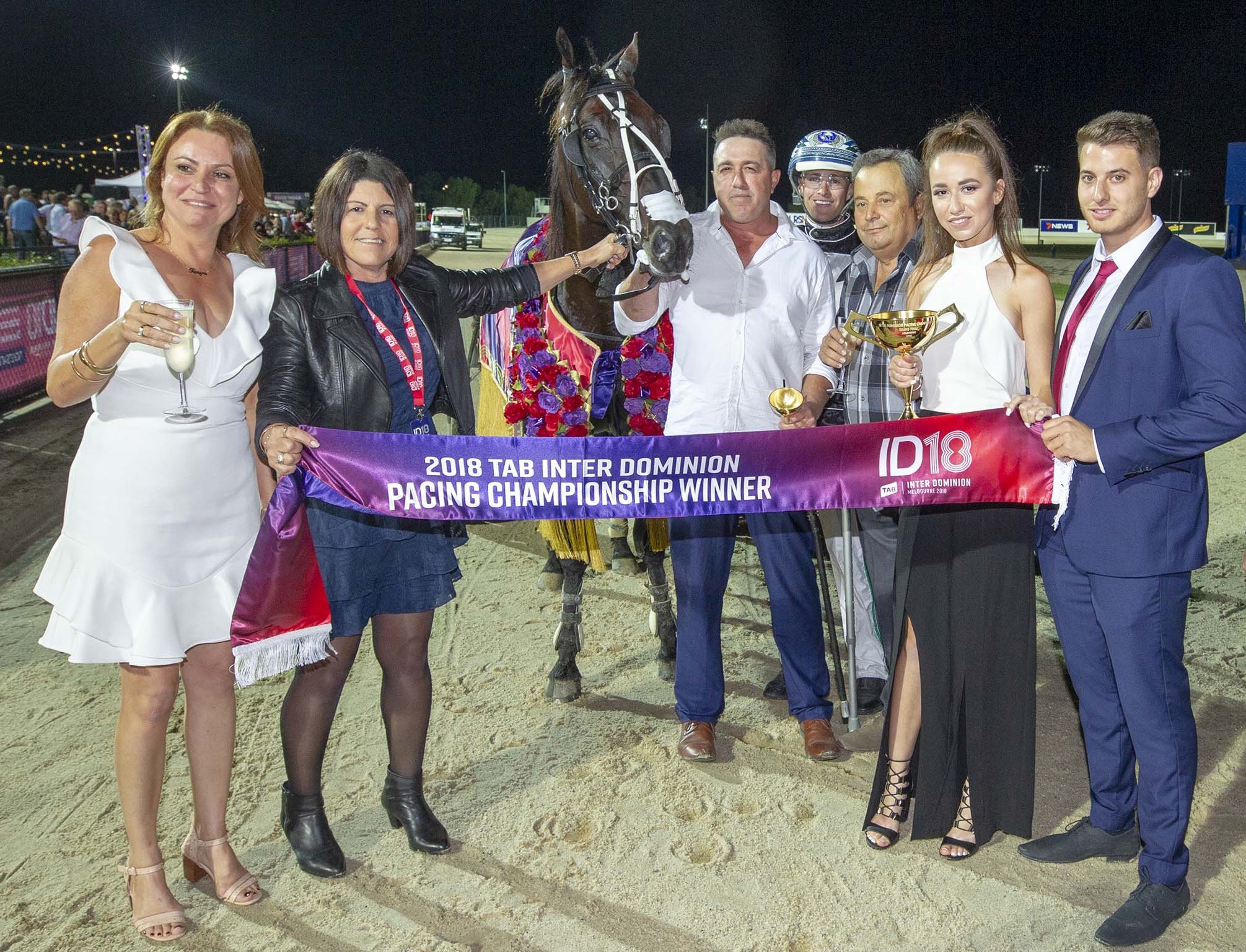 For decades the Inter Dominion was the race everybody wanted to win.
Now it has become the series everybody wants to criticise.
That is the conundrum facing Harness Racing New South Wales as they prepare to hold the 2021 series (God willing), which was postponed last year because of COVID-19.
If you are reading this I am sure you know this year's series is set to be opened at Menangle late November before heading to Bathurst and then Newcastle, with four-day gaps and return to headquarters for the final six days later.
Some trainers have spoken out against the rigours of that travel schedule and how hard it will be on the horses.
That is their right but this is the same Inter Dominion which at times in the last decade harness racing traditionalist have fumed was too easy.
Without three rounds of heats it wasn't a true Inter Dominion, not a test of toughness like the good old days, they bayed.
I am with them in preferring a three rounds of heats Inter, even though it probably doesn't ideally suit the modern, refined horse racing faster than ever before.
So if it is going to be three rounds the HRNSW had two options: run all heats and the finals at Menangle or take it to the regions.
Lets examine the first option.
If you ran all the heats at Menangle at least two nights would resemble a ghost town because the series simply isn't a big enough deal any more to attract crowds four nights in two weeks from the same pool of people.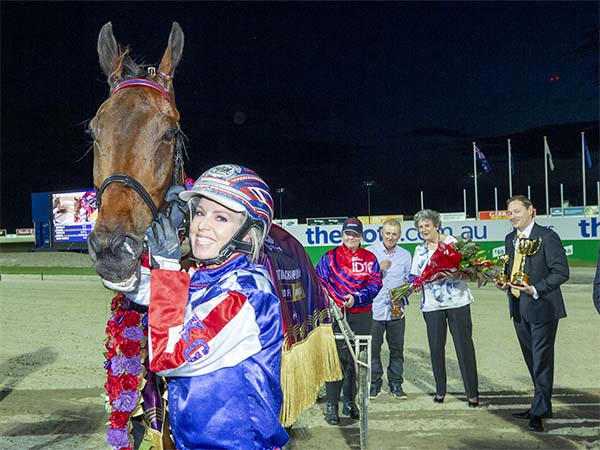 Honest question: as a casual fan do YOU want to go to Menangle four times in 14 days?
There is nothing surer than if that was the case the cries would be that HRNSW missed a golden opportunity to take the series to the regions.
"They don't care about the regions," they would say.
"They just want to race it close to where they live and be upstairs with their mates!!!"
"There is nobody here."
They would be the complaints if the series was run at Menangle all four nights.
Instead the series heads to Bathurst, one of the beating hearts of harness racing in NSW, and Newcastle in the Hunter, where done properly a Sunday meeting at a stage of the season when the gallops are quieter could work.
Surely taking elite level harness racing to the regions, to give people who rarely see a King Of Swing the chance to watch him live is a good thing? Yes it is.
So the problem is the travel. And yes, travelling horses in a hassle.
That is, of course, presuming most of the horses in the series will be stabled near Menangle, which is likely.
So these hardened horses who the critics were worried were getting it too easy a few years ago now have to travel to Bathurst and back and then Newcastle and back, both times for sprint heats?
Is that so tough? Is it worth it to showcase harness racing in the regions?
Didn't we do that by going to Bunbury when the series was last in West Australia? And didn't we go on the road in Victoria in 2018?
When the Inters were last held in Tasmania we took a round of heats to Launceston and it wasn't that long ago we had a series that started in Victoria and ended in South Australia!
Nobody died, no horses were hurt, the best horse (Blacks A Fake) won.
When there are major race meetings in my home city Auckland (gallops and harness) plenty of travelling trainers CHOOSE to stay in Cambridge or Matamata, which means a raceday float trip of up to three hours just to get to the races and back. They choose that.
And what about the horses actually trained at Bathurst and Newcastle who will contest the series? Isn't this a good deal for them?
Wouldn't they, already on the back foot, be enormously disadvantage by having to travel to Menangle four times in a fortnight whereas now the most Menangle-based horses will have to travel twice.
All of this of course is without mentioning the elephant in the Inter Dominion room, which is that plenty of horses are given quieter than normal runs in the heats anyway once they likely qualify to make the series easier.
If the Inter Dominion was worth $2 million this year there would be less complaining, but it is not because the three hosts on this rotation (Victoria, NZ an NSW) agreed the finals would be $500,000 and they wouldn't one-up each other.
So $500,000 it is, that can't change.
Champion horseman Luke McCarthy was asked last week whether their stable stars will still contest the series.
"Of course, it is the Inter Dominion and they don't come around very often, even if we don't like the travel factor," he said.
At the end of the day the best NSW and Victorian horses will go to the Inter if they are good enough to win.
If they aren't, some connections will use the excuse of the travel because its easier than saying "mine are not good enough".
As for the Kiwis, a lot will depend on what is available at home and whether, as expected, the Auckland Cup moves from its current December 31 date, as well as the travel restrictions of COVID-19 being a factor.
Yes, ID21 won't be perfect and I am not pretending it would be.
But if you are waiting for the next Inter Dom held at the same track for four nights, with decent crowds and that same social atmosphere as those good old days everybody prattles on about I have news for you.
Those days are gone, maybe forever.
Harness racing's best chance of that is moving the series permanently to Queensland, which is where it might well end up eventually anyway.
Then harness racing's army of cynics can complain it is too hot.
---
The opinions expressed in The Forum are those of the author and may not be attributed to or represent policies of Harness Racing Victoria, which is the state authority and owner of thetrots.com.au.