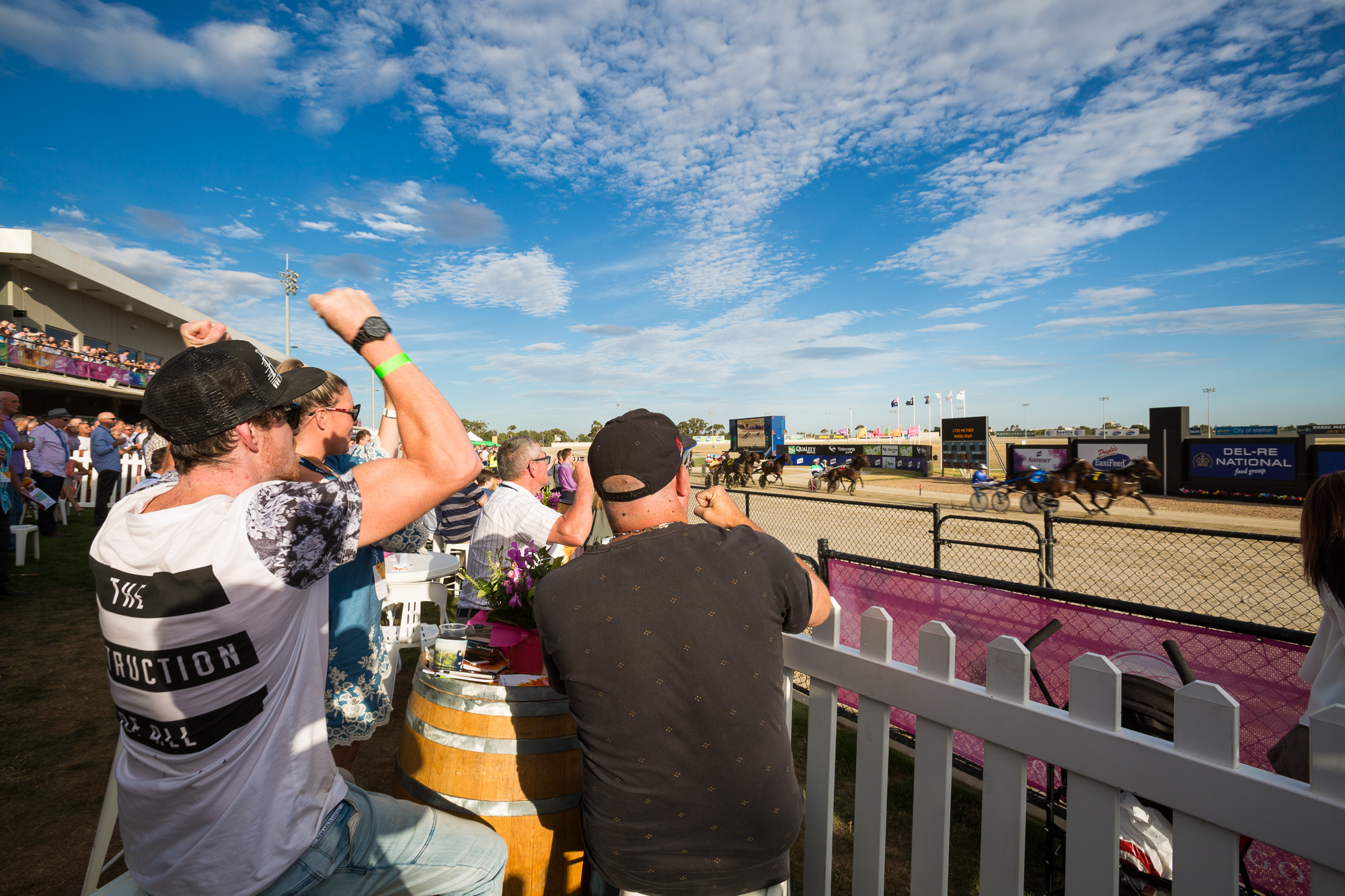 We need to talk. Not actually you and me, particularly me, because if you are reading this you almost certainly know I talk enough. Probably too much. But maybe if you are in the harness racing business you should start talking too.
I have harped on about this before and I am doing so again because the problem is getting bigger, the gap larger, something I had hammered home to me over the weekend.
I went to Sydney, which after 13 months confined to New Zealand, travelling to another country again was magnificent.
While I was there I went to Randwick, and this is not a column about thoroughbred racing being better than harness racing, because it is not. It is just different.
I had a decent look around because I love knowing how any business runs and my number one takeaway from the whole day was the standard of communication from the jockeys and trainers with their owners.
Straight after a $1 million race but with $2 million next up, here were all the jockeys talking over the fence (because they are in a raceday bubble) to the trainers and almost all the trainers were filming the comments on their phone.
And not some assistant getting paid to do it, the actual trainers, blokes like Cairon Maher, who you might think was too busy for all that.
Here were superstars of the thoroughbred world using their phones to record messages undoubtedly sent to the owners of the horses minutes later.
Later I imagined myself in my living room in Taree or Boort, Hobart or Hamilton sitting there with the family getting my WhatsApp or email of Craig Williams telling me how my one per cent share in my Randwick runner went.
And I imagined that felt pretty cool. Like I was part of something.
Now I know the money in the gallops is way bigger, but if a bloke like Maher can do this on raceday for his owners can't everybody? Can't you?
Some of you may say you know your owners and they prefer a call after the races, and so be it. But you can do both.
And others will say their owners don't need it or they don't know much about that sort of technology.
Ok, maybe your owners don't need it, but when they are sitting in the pub next to their mate who is getting those messages from trainers, maybe your owner will think, "gee, that would be nice".
And if you use the excuse you don't know about all that stuff, well, trainers spend hours studying feeding regimes, shoeing and sales catalogues. Why not 30 minutes learning how to talk to your owners, tell them what they bought for their training fees?
With syndication becoming the future of racing it is even more important and while harness racing can't beat galloping in many areas, there is absolutely no reason we can't compete in the communication game.
If you have a phone, you can do it.
I know some harness racing trainers are already doing this, which is more reason you should because you are now competing against them too for owners.
Of course maybe I am wrong, maybe I was drunk on the thrill of the big day on Saturday and people don't really care about that stuff.
But I was sitting at the airport on Monday, returning home to quarantine-free New Zealand (God bless it) and got a WhatsApp message from a horse breaker I barely know.
It was a video of a yearling I bought two weeks ago being broken in. It was 30 seconds of a horse at least 12 months away from racing doing basically nothing with a guy talking in the backround.
I watched it four times. The trainer I was sitting next to at the airport watched it twice.
I sent it to my brother, he watched it.
It took the breaker 30 seconds, it made my day.
Whether you choose to do that for your owners is entirely up to you.
The opinions expressed in The Forum are those of the author and may not be attributed to or represent policies of Harness Racing Victoria, which is the state authority and owner of thetrots.com.au.