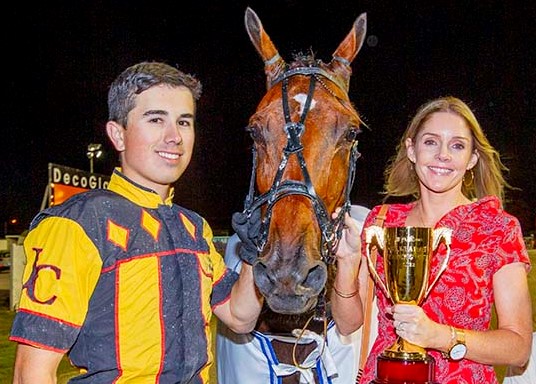 LET'S have the same again, please.
That was one heck of a weekend of feature race, starting with yet another stirring WA feature and rolling into a PETstock Ballarat Pacing Cup for the ages.
But what makes it even more exciting is the racing calendar paves the way for a repeat in just under two weeks.
On Friday week we've got a return bout between WA's best pacers in the state's biggest race, the $450,000 Group 1 WA Pacing Cup.
Less than 24 hours after we have Victoria's, and one of Australia's, marquee races, the $500,000 Group 1 Del-Re National A. G. Hunter Cup at Tabcorp Park Melton.
As superb as the Fremantle Cup was, and I'll talk more about that soon, the Ballarat Cup stole the show last weekend.
If Safari's unthinkably brave win over Blacks A Fake in the 2008 Ballarat Cup was one of the races of my lifetime, then last Saturday comes very close.
It just had everything.
And, again, it underlined the vital importance of Lochinvar Art to our biggest races. He didn't need to win to make the race what it was.
When was the last time in a major open-class race we've had a scorching lead time and five, yes, five different leaders through it?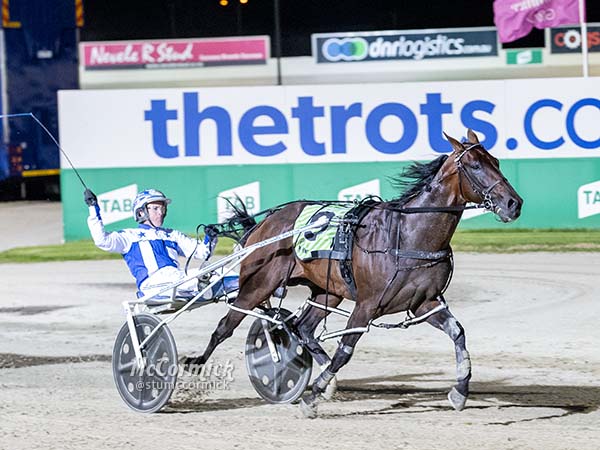 I have no doubt the very best version of Lochinvar Art would've won last Saturday, but that adds to the intrigue of this Hunter Cup.
He will need to be very close to his peak to win this Hunter Cup, especially when you add King Of Swing to the mix.
How close can trainer-driver David Moran get him off just two trials and two races, all close together, after 12 months out with injury?
It's going to be a fascinating fortnight for Moran and may well decide the Hunter Cup.
"He blew up across the back quite a bit (after Ballarat) and he's obviously needing racing more than I expected he would," the always blunt Moran said.
"I'm glad I've got the two weeks between runs now. I can give him a couple of days to get over it, then work on screwing him down as much as I can in the time I've got.
"This was always going to be a race against time and I need everything to go right and him really thrive.
"It is starting to look like I'll be able to get him close to his best, but it might not be until the Miracle Mile, with the extra racing, when we'll the see the Arty of 12 months ago."
So let's dig deeper into this Hunter Cup.
As the likely field stands now, I see it as a race of three chances, two half chances and one potential blowout.
The chances are obviously Lochinvar Art, King Of Swing and Expensive Ego.
The half chances being Spirit Of St Louis and Amazing Dream, while Triple Eight's huge Ballarat run showed he can upset them if/when he got a perfect trip.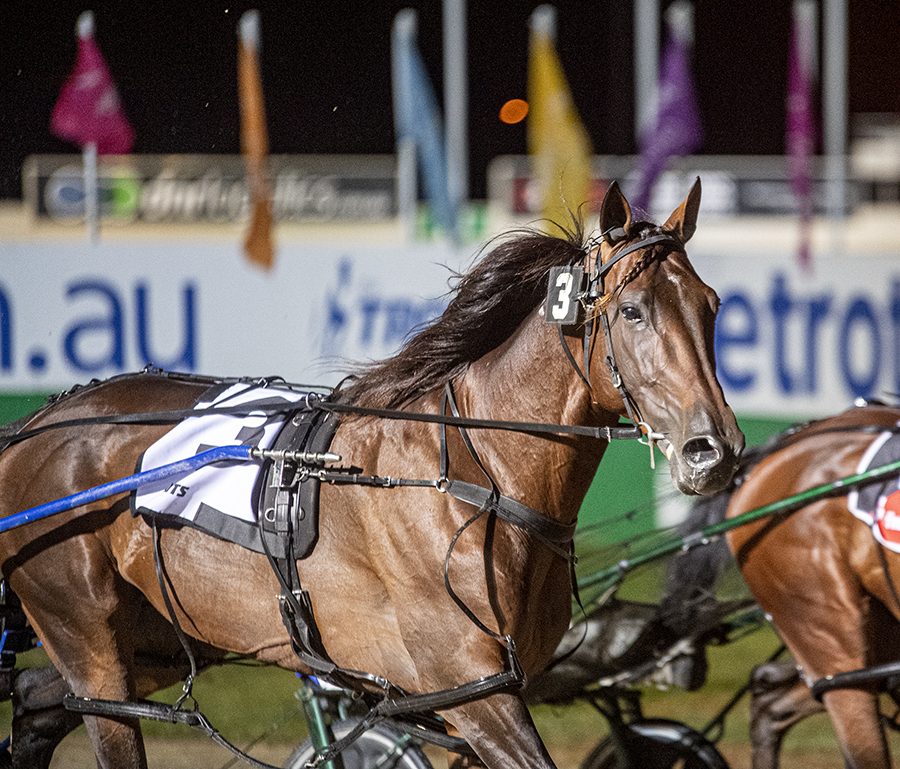 I've covered Lochinvar Art, so what about King Of Swing?
The facts are now clear he is a barrier draw dependent chance in the major races, having yet to win a big one from the back row.
But, if he drew to find the front, co-trainer Luke McCarthy says he: "would be a moral the way he worked at Menangle the other day."
King Of Swing has the one sharpen-up run over 2300m at Menangle this Saturday night.
What do we make of Expensive Ego's Ballarat run? Slightly disappointing on face value, I thought. When he found the front, albeit after doing some work, he clearly looked the horse to beat.
He just seemed to run out of puff after giving a bit of a kick at the top of the home straight, but he was first-up since being stripped of the Inter Dominion six weeks earlier.
Expensive Ego is the real deal, will surely improve and absolutely can win this Hunter Cup.
Amazing Dream is a total star. It's so rare for a mare to beat the boys in our biggest races. She's done it often and her barnstorming Ballarat second was a pearler. Give her a draw and she'll be very dangerous in the Hunter Cup.
Spirit Of St Louis has always oozed class and speed, but he' a different horse since the Inter Dominion. Better, stronger, more killer instinct. Jack Callaghan is a big part of that. He's a delight to watch in the bike.
Now, back to the WA Pacing Cup.
Those big WA races rarely fail to deliver a frantic and spectacular contest.
Sure, Minstrel led throughout, but he absolutely had to earn it and only survived by a whisker over his stablemate, Patronus Star, who must have almost touched the outside fence he was so wide on the final bend.
And what about that moment, that gasp, when Gary Hall Jr pressed forward three-wide on Chicago Bull only to get a don't argue from Aldo Cortopassi on Magnificent Storm, which left Bully three-wide the trip.
A few years back Hall Jr did the same to Mark Purdon on Lazarus. The wheels turns.
The challenge for the likes of Magnificent Storm and Chicago Bull, who ran ninth and 10th respectively, will be the bouncing-back from it just 14 days later.
The field will be much the same, but the barrier draw will be different, the race is 400m longer and you'd expect nothing less than another stirring contest.
Once again, we could and should have another great 24 hours to bottle across February 4 and 5.
We deserve it.
---
The opinions expressed in The Forum are those of the author and may not be attributed to or represent policies of Harness Racing Victoria, which is the state authority and owner of thetrots.com.au.