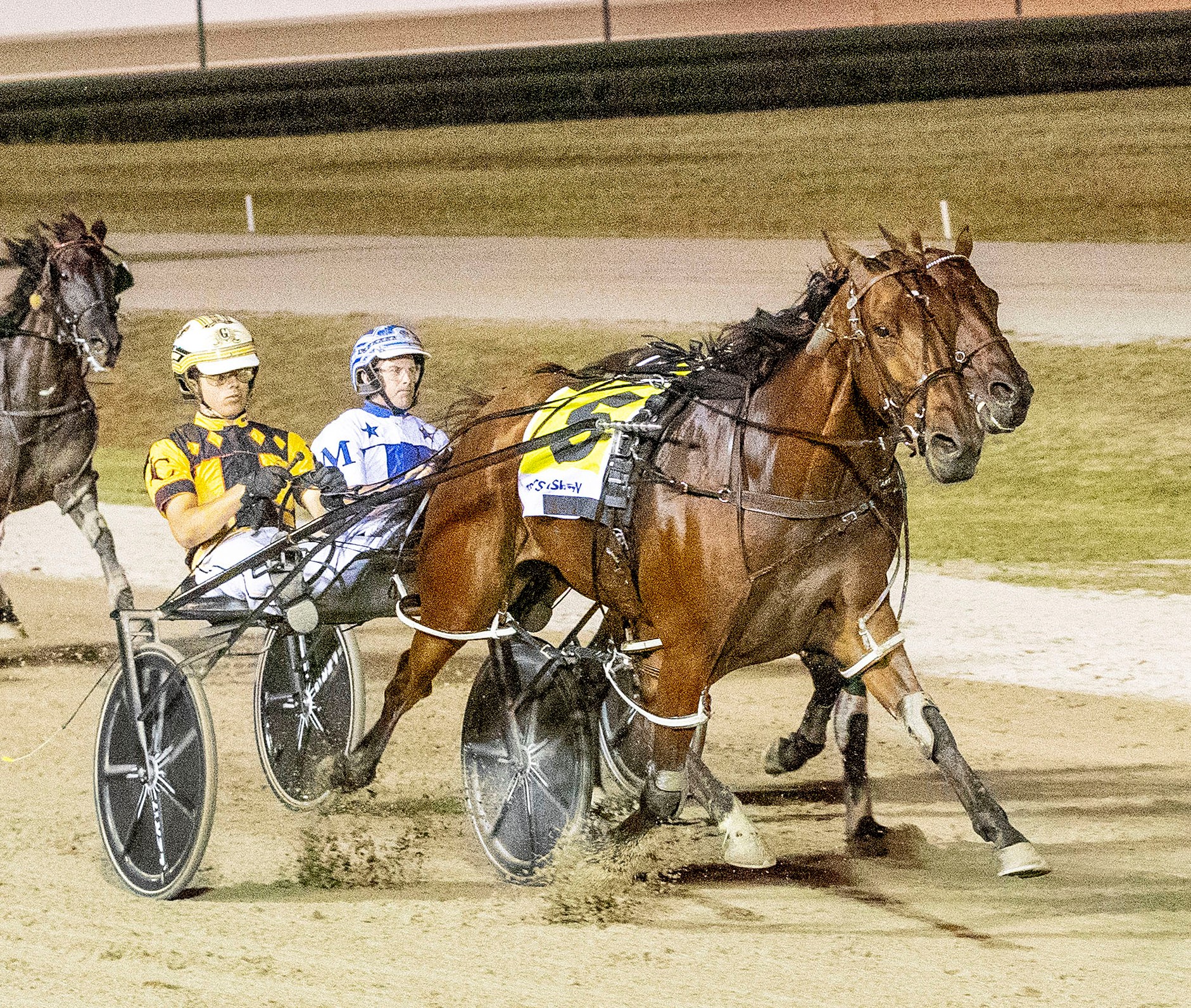 LET'S not sell short the enormity of challenge confronting David Moran and Lochinvar Art.
In the moments after his terrific first-up second at Shepparton, it was easy to assume he will pick-up where he left off almost a year.
We all want it, but it's not a given.
And, as encouraging as that first-up run was, the old and fully fit Lochinvar Art would have thrashed those horses.
I'm not trying to be negative or provocative, I've just had more time to absorb the race and look back on just how lethal he was 12 months ago.
But, and this is the key, he has ALWAYS been a horse who has thrived on racing. And as most horses get older, they take a bit more hard racing to get their edge back, those extra little things which make them so great.
Will two trials and two lead-up races be enough?
How close can Moran have him to his almost unbeatable best in just 19 days from now?
Is the Miracle Mile a month later a more realistic time frame to hope to see the glorious Lochinvar Art of old?
Nobody knows the horse better than David Moran and he is an open book with the public about his champ, so what he thinks after that next race will be crucial.
Of course, Moran was thrilled with the Shepparton run, but it's how he comes through it and what level of improvement he makes next time we all should be waiting for.
Ideally for fans and Moran, that next run will be as soon as Saturday night in the Group 1 PETstock Ballarat Pacing Cup. It would be great to see a return clash with Spirit Of St Louis with champion mare Amazing Dream in the mix as well.
Moran likes Ballarat as an option because it's a random draw, while the Casey Classic a week after means a bad draw under the preferential conditions.
Let's hope Lochinvar Art seems great today and Moran rolls the dice at Ballarat.
---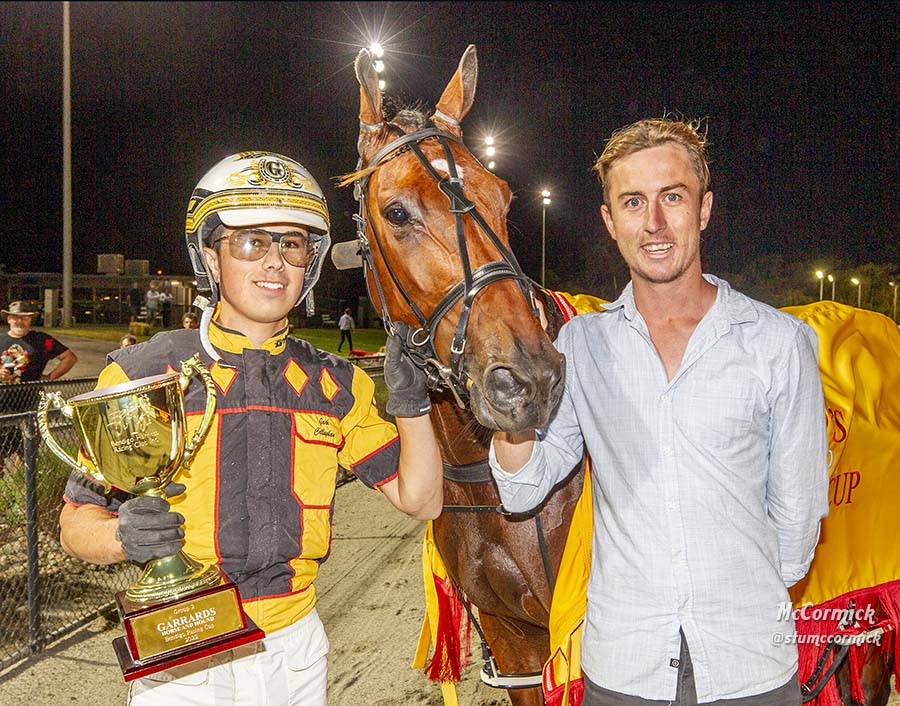 IT has only taken two race meetings for Victorians to see why the hype around young gun driver Jack Callaghan is so big.
First came the Bendigo Cup win on Spirit Of St Louis, but it was the contrasting drive, the poise, and the "smarts" he showed on the same horse to upstage Lochinvar Art at Shepparton which really turned heads.
Callaghan just summed up the race superbly, made his move just at the right, positioned himself to stalk Lochinvar Art and then zap him for speed in the closing stages.
"He's just a natural, we saw it as soon as he started working for us," Luke McCarthy said.
---
WHAT a fascinating Fremantle Cup we have ahead of us on Friday night.
Is Magnificent Storm as good we think (hope)? Will going into it with three weeks between races leave him a tad vulnerable? Trainer Ray Williams insists not.
Was Minstrel's latest narrow defeat by stablemate Vampiro just the tough hitout/wake-up call he needed ahead of his first really serious open-class test?
Have the ageing legs of champion veteran Chicago Bull still got enough in them to fend-off a strong crop, headed by stars half his age?
It was certainly great to see Chicago Bull dig deep and win despite having to sit parked in his final lead-up run at Gloucester Park last Friday night. That said, he only beat the B graders.
And what about the support cast? It runs deep, especially from WA's two leading stables.
Gary Hall Sr plans to run Wildwest, Balcatherine and Diego alongside his big gun, Chicago Bull.
While Greg and Skye Bond have Minstrel, they also have other proven stars in Mighty Conqueror, Vampiro and Patronus Star.
The build-up to WA's two biggest races has been top shelf and now we've got the first of them just four days away.
Remember, the second, the WA Pacing Cup, has a new slot this year on Friday, February 4.
---
The opinions expressed in The Forum are those of the author and may not be attributed to or represent policies of Harness Racing Victoria, which is the state authority and owner of thetrots.com.au.