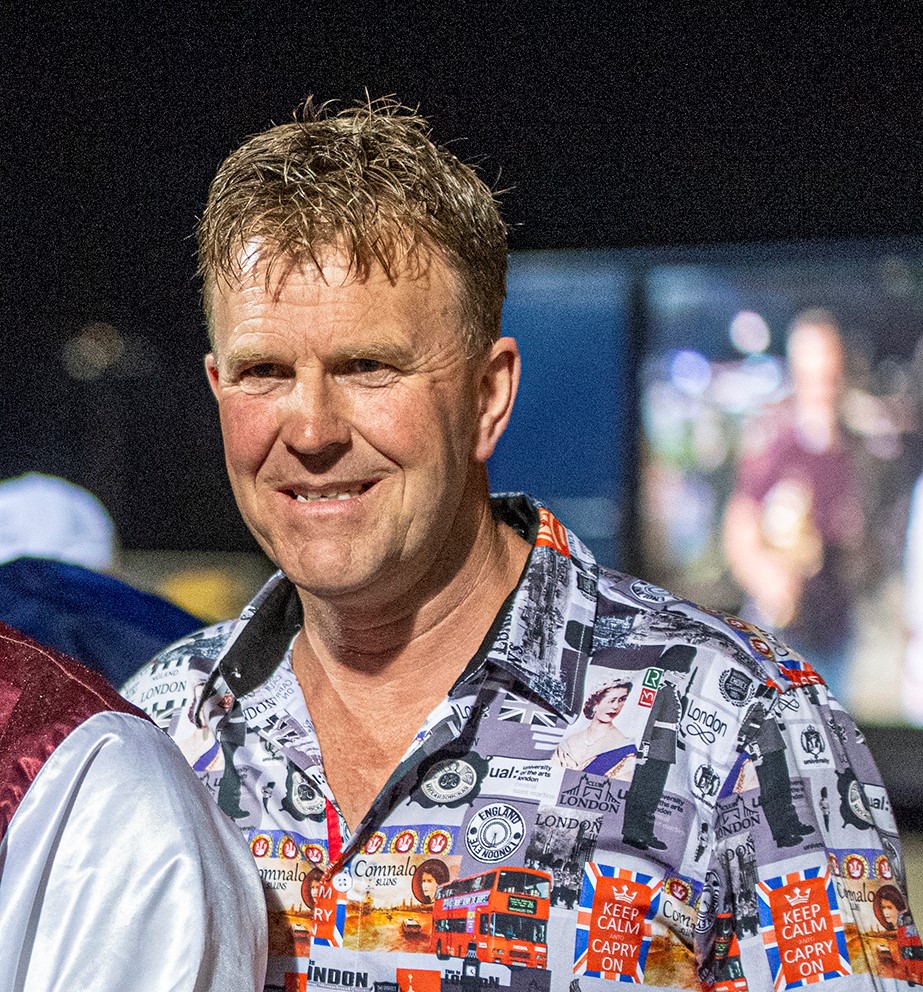 CRAN Dalgety is a class act.
The champion Kiwi horseman allowed himself a moment to digest KRUG'S fourth placing behind AMAZING DREAM in the inaugural Group 1 The Rising Sun, then quickly switched into celebration-mode.
This wasn't about Krug, Dalgety or what might have been … it was Nathan Purdon's moment and Dalgety wanted it to be special. The pair go way back.
"Nath and I are close, he's like a brother. We're staying up here together and it's great to be kicking around with him again," Dalgety said. "He's worked for me on three different occasions and we were even in a training partnership back home (NZ) for a while.
"As much as I wanted Krug to win, if he didn't I really hoped Amazing Dream did for Nath. I'm so thrilled for him.
"After the race, I said it feels like we've all won the race, so let's go out and celebrate that way … and we did."
What many don't know is Dalgety helped out with Amazing Dream's preparation behind the scenes, looking after her when she first arrived in Queensland while Purdon was caught-up in COVID-19 travel and quarantining requirements between Melbourne and Brisbane at the time.
While many had queries on where Amazing Dream was at given her indifferent form by her lofty standards, Dalgety had seen plenty of her and feared her.
"I could see she was primed. Nath had a plan, it was all about getting her feeling good and her confidence back-up after a few hard runs. Don't underestimate what he did with her," he said.
"When Mark (Purdon) was able to get in behind us (Krug) for the perfect trail, I knew she'd be a huge danger."
Amazing Dream's win, and all the layers that went with it, provided an absolute dream first chapter of The Rising Sun.
In the words of a buzzing Albion Park chief Scott Steele: "They'll be talking about this night and this race for decades to come. It's history in the making right here."
Dreams do come true!! Amazing Dream takes out the first ever The Rising Sun for father-son duo driver Mark Purdon and trainer son Nathan Purdon! She took advantage of an ideal gate and took the short way home along the pegs for G1 Glory!#QLDisRacing pic.twitter.com/kTLz7N8TxL

— RaceQ (@RaceQLD) July 10, 2021
Think about the layers:
On an historic weekend for females where Jamie Kah became the first jockey to ride 100 Melbourne metropolitan winners and Ash Barty was the first Aussie in 41 years to win a Wimbledon women's title, Amazing Dream was the only mare in The Rising Sun.
Mark Purdon coming out of holiday-mode (and semi-retirement for that matter) for the drive, which gave he and Nathan their first Group 1 together.
Amazing Dream passed $1 million in stakemoney and became the sixth highest-earning mare in Australasia (behind ADORE ME, OUR DREAM ABOUT ME, TAILAMADE LOMBO, BLOSSOM LADY and FRITH).


---
STILL on the success of The Rising Sun and despite Krug's defeat, the innovative mix of the race proved a huge winner.
The difference of the race was pitting three-year-olds against more seasoned four-year-olds and giving preferential barriers to not just the three-year-olds, but any four-year-old mares in the field as well.
Sure Krug – the glamour three-year-old of the race and heavily-backed favourite, may have been a tad disappointing on face value after getting a comfortable time in the lead, but the only mare in the race won it.
And the three-year-olds ran fourth (Krug) and fifth (KASHED UP). Take a look at Kashed Up's run if you get a chance … wow, simply, wow!
On Krug, trainer Cran Dalgety said: "I think it was a good reminder, a good education if you like, that an extra 12 months of hard racing and maturity really does make a big difference."
Krug will back-up against his own age in the South-East Derby next Saturday night before his next Group 1 goal, the Queensland Derby on July 24.
As good as last Saturday night was, the next two week's shape even better.
COPY THAT (second) and EXPENSIVE EGO (third) are also set to back-up this week when they take on Australia's champion pacer KING OF SWING in the $100,000 Group 1 Sunshine Sprint. Then it's the $250,000 Group 1 Blacks A Fake a week after that.
Adorable and brilliant little Victorian trotting mare PINK GALAHS will be favourite to win another feature, the Darrell Alexander Trotting Championship final this week after winning heats the past two Saturdays.
And, of course, Amazing Dream headlines the field for another of the new Queensland features, the Group 1 Golden Girl for mares'.
As I wrote last week, this Queensland Constellations has instantly become THE destination racing carnival of Australasia.
---

Check out all the LIVE Harness Racing action on Sky Racing, the Sky Racing website and the Sky Racing Active and TAB apps.
---
The opinions expressed in The Forum are those of the author and may not be attributed to or represent policies of Harness Racing Victoria, which is the state authority and owner of thetrots.com.au.