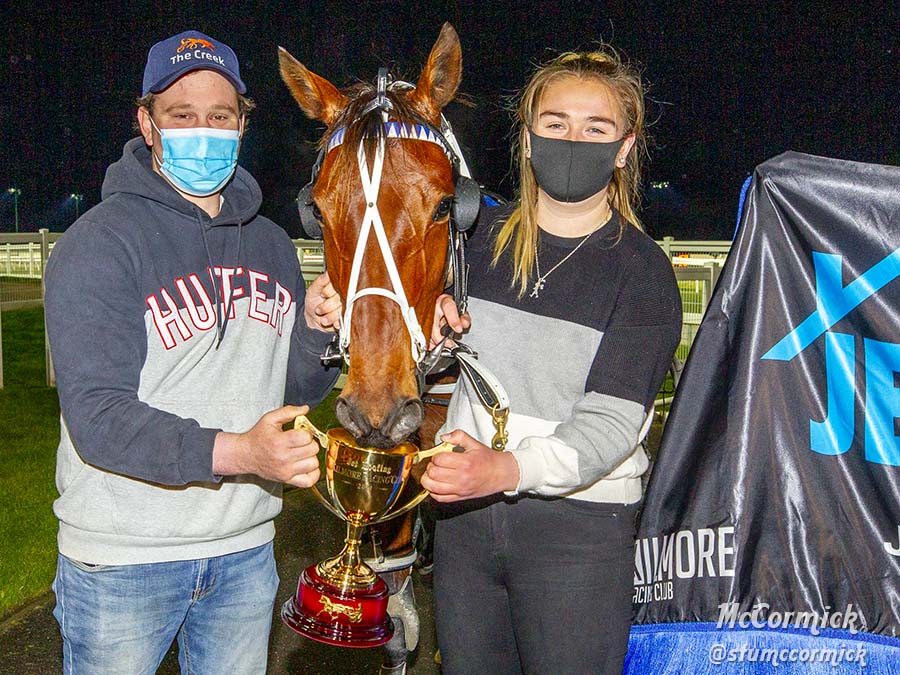 MOVING countries to chase your dream is one thing, but doing it and emerging from the shadows of a champion father is something else.
That's what 2021 has been all about for Nathan Purdon.
When you carry the most famous surname in this part of the harness racing world, it has as many challenges as it does advantages. Expectations are high, but so is the pressure.
Throw in being sent the best mares of the modern era to train and that pressure goes to another level.
It was the ultimate double-edged sword. If Amazing Dream fired for Purdon, it's only what was expected because she's a champion. If she didn't, then maybe it's his fault.
Even when Amazing Dream won the inaugural Group 1 Rising Sun at Albion Park, the doubters said it was because Mark Purdon was in Brisbane at the same time and obviously a key part of it. I mean, he did drive the mare to victory.
That's why the Group 1 Blacks A Fake win two weeks later, and even more so, last Friday night's Group 2 Jet Roofing Kilmore Pacing Cup victory meant so much more to Nathan Purdon.
"I get it, I know why people would think it. It's great having Dad to talk to about stuff, and of course I do, but he was back in NZ when the mare won the Blacks A Fake and that certainly made it more special, if you know what I mean," he said.
"Then to bring her back here (Victoria), give her the break and get her to win at Kilmore first-up … that's right up there for me.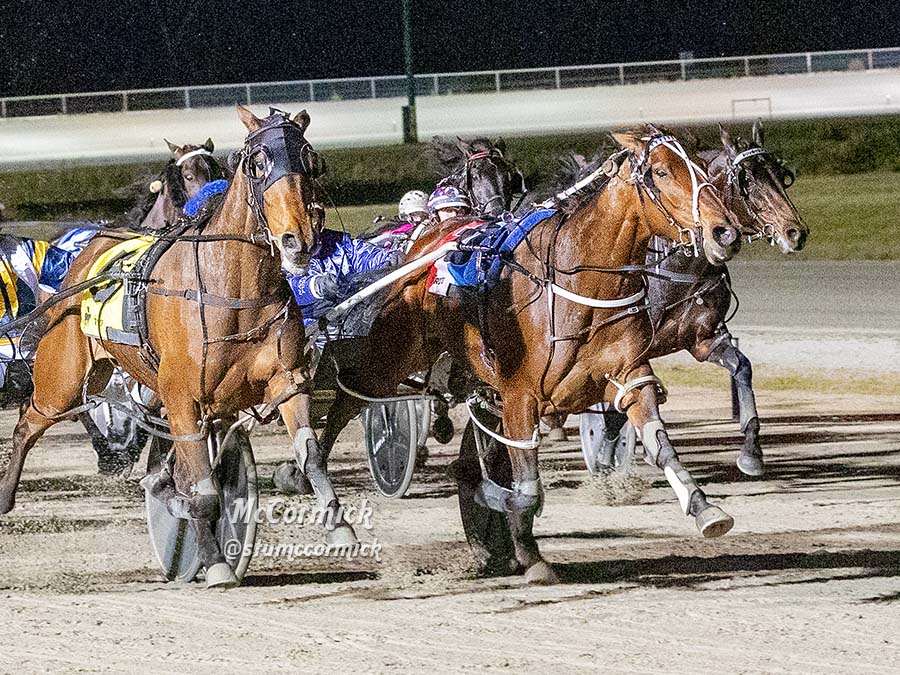 "These are important wins for me given where I'm at in my career.
"I'm so lucky to have the chance with a mare like her, she's something else. For all her qualities, it's that ability to find something extra in the last 400m, when most others are struggling, which really stands her out. She doesn't know how to give in."
Now Purdon has a chance of creating history with Amazing Dream in Saturday week's $300,000 Group 1 Pryde's Easifeed Victoria Cup at Bendigo.
Remarkably, no mare has won Victoria's second-biggest race since its inception in 1964.
On what we saw at Kilmore, Amazing Dream looks the only genuine threat to King Of Swing in a Victoria Cup lacking depth in absolutely proven Group 1 performers.
Beyond the Victoria Cup, everything is uncertain for Amazing Dream.
She could go to the Group 1 Benstud Queen Of The Pacific at Melton on October 30, maybe she'll go back to NZ and the All Stars' barn for a crack at the NZ Cup on November 9.
Some of the partners in her new North American ownership group are very keen to get her to the US by Christmas, but that seems big odds given the form she's in, the lack of depth in our open-class ranks and the plethora of lucrative racing opportunities for her in Australasia over the next six months.
Amazing Dream could stay and head to the US after the Miracle Mile, still giving her time to prepare for the biggest races over there from June onwards.
If she can beat the boys yet again in the Victoria Cup, Amazing Dream may just force the owners' hands and keep herself Down Under for a bit longer.
---
WHEN King Of Swing comes to Victoria, he means business.
There's no doubt he's an absolute standout for Saturday week's Victoria Cup, especially with a front row draw.
The Team McCarthy-trained superstar returns from a spell in a free-for-all at Menangle on Saturday night.
Then it's back to Victoria where David Moran will take the reins for the first time in the Victoria Cup.
King Of Swing's three Victoria runs have netted a win in the 2020 Hunter Cups, second in the 2020 Victoria Cup and third in this year's Hunter Cup.
Co-trainer Luke McCarthy is adamant the $2.38 million-earner is as good as ever.
"He felt fantastic going 1min49.9sec at the (Menangle) trials the other day. He's very fit and sharp," he said. "The one run this week is all he needs to be right at his top for it (Victoria Cup)."
---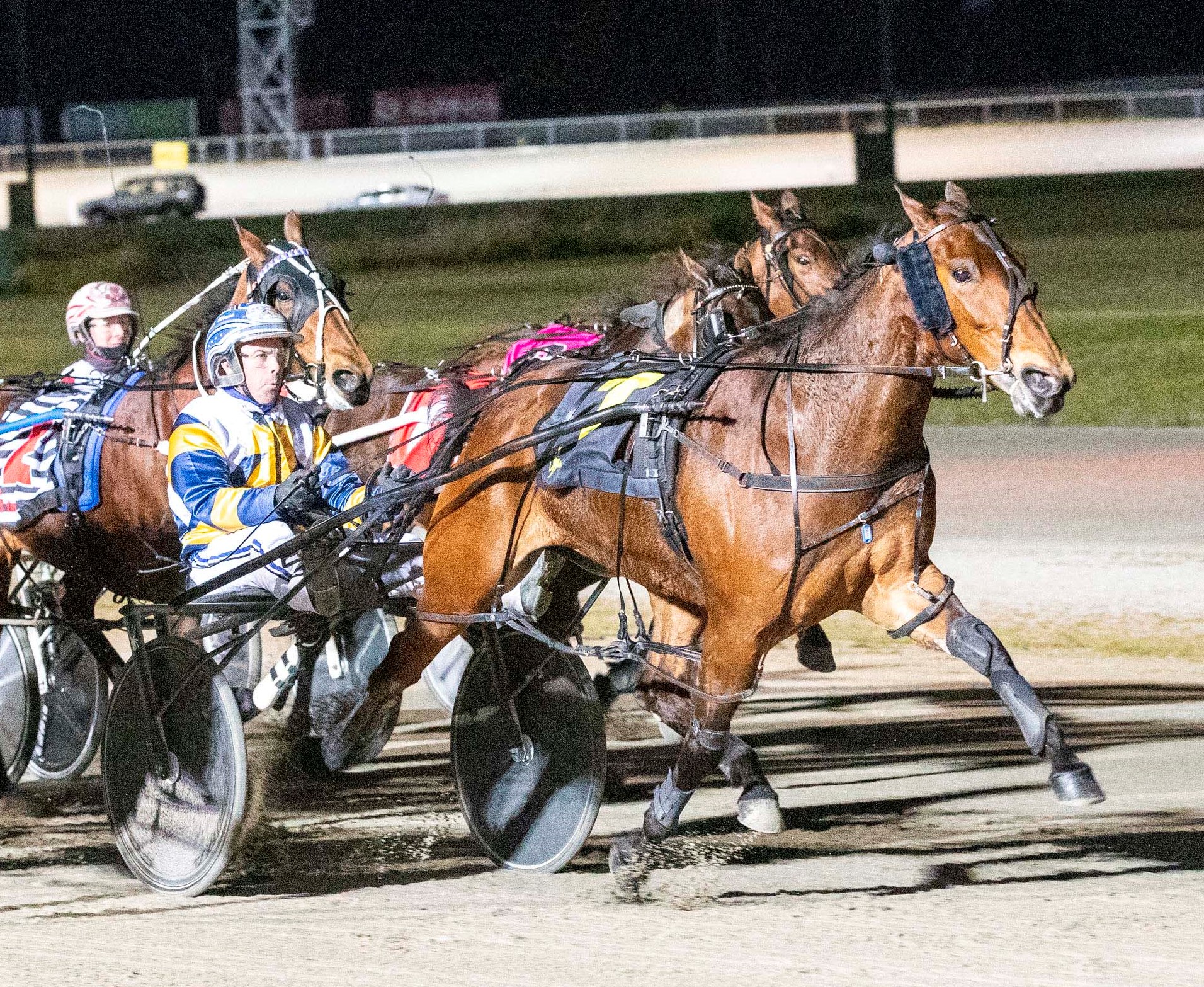 IT appears the powerhouse Emma Stewart/Clayton Tonkin team has adopted a slightly different approach with many of its stars this campaign.
We are so used to them all making a huge splash first-up from a spell, but this time it's evident the barn has taken them back to the races with more scope to improve off a first-up run.
Maybe it's their flash new training facilities, or simply a slight shift in training routines.
Some may have been lulled into a bit of a false sense of security after a few big names were beaten or ran slightly below their best first-up, but last Friday night's Kilmore meeting was a timely reminder of the stunning stable depth.
Act Now, Major Moth and Joanna were all powerhouse winners.
There's no doubt Act Now and Major Moth are key players in an open Victoria Derby where American Dealer was considered a standout before Kilmore.
And what about Stewart and Tonkins' Oaks contingent! Ladies In Red and Tough Tilly lead the way, but they have always held Joanna and Beach Music in high regards and both look to have returned in great style as well.
Prepare for an onslaught from the stable's young stars across the Ballarat meeting Friday night (heats of the Vicbred Home Grown 2YO series) and Bendigo Saturday night (Oaks and Derby heats).
---
The opinions expressed in The Forum are those of the author and may not be attributed to or represent policies of Harness Racing Victoria, which is the state authority and owner of thetrots.com.au.