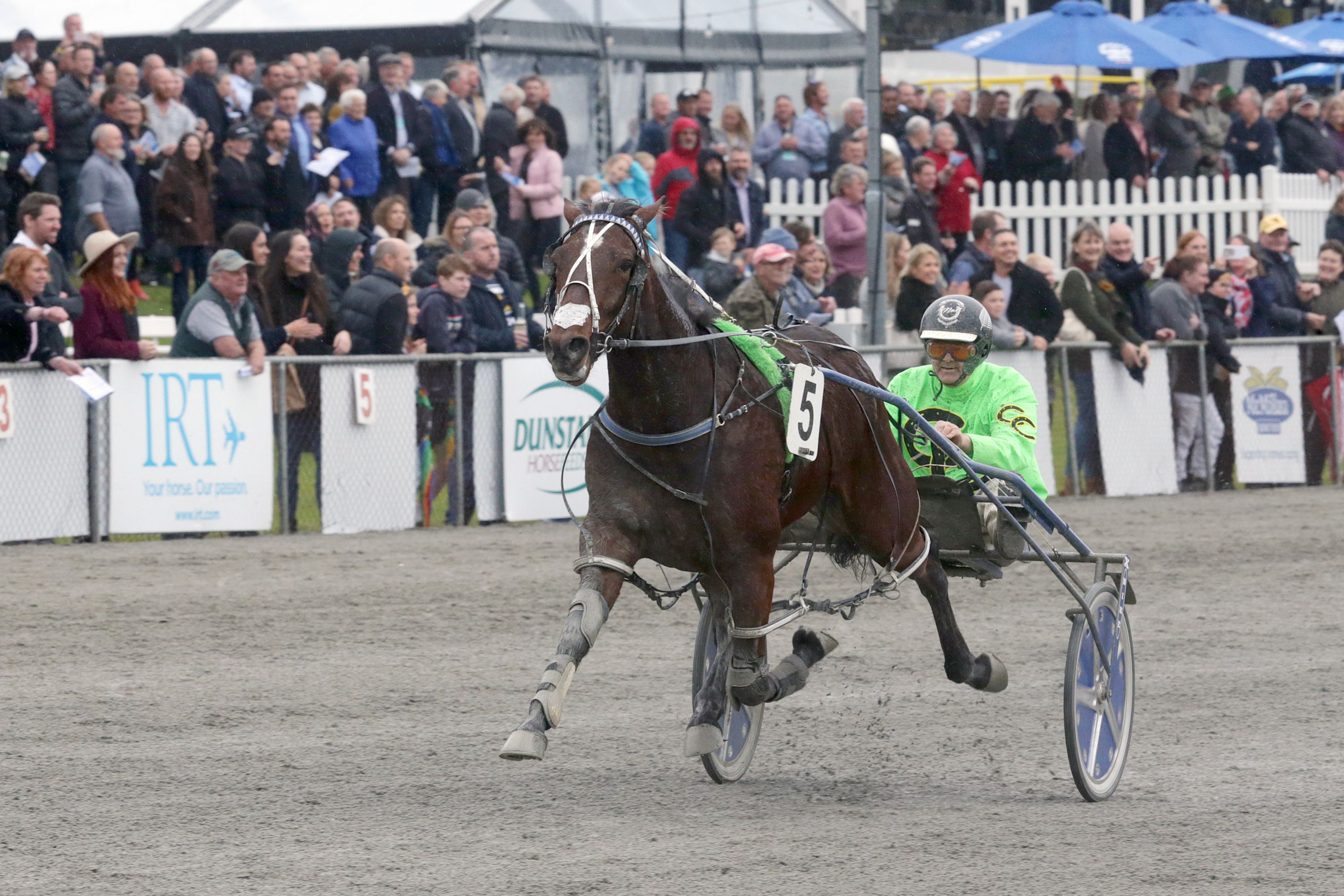 COVID-19 thwarted my plans to trackside at Cambridge for yesterday's Harness Jewels, but I almost felt like was there thanks to Sky Racing Active's showcasing of the nine Group 1 races.
In a world we Netflix, Stan, Kayo, Disney Plus and the like rule the world, Sky Racing Active is the first of its kind in the racing space. Still in its embryonic stage, the potential is unlimited.
There was over 180 minutes of coverage from trackside at Cambridge yesterday.
And Sky's Brittany Graham added her class and flair with crosses from Cambridge into Sky Racing 1's coverage.
Here's a few of my observations from another stunning Jewels Day:
THE EYE POPPER
How did BETTOR TWIST win? To cover the ground she did in the blistering time they ran was one of the best performances I've seen from a three-year-old filly. It's a shame she's having a break now and won't go to Queensland, but fingers crossed we may get to see her at the Victoria Oaks or Breeders Crown at Melton towards the end of the year.
BRILLIANT BABY
We may well have to go back to COURAGE UNDER FIRE in the late 1990s for a two-year-old like AKUTA. To overcome a wide draw, almost galloping early, jostling for room and win by half the straight was beyond belief.
Mark Purdon said: "It didn't go according to plan. Things turns to custard early, but when he saw daylight late he was just far too good. We're going to have a lot of fun with him going ahead." Owner Ian Dobson had a horse called CHRISTIAN CULLEN, could this guy be headed in the same direction?
THE SKINNY MAN
There were some great drives on the day, but none better than Tony Herlihy, aka "The Iceman" or "Skinny", on the immensely exciting BOLT FOR BRILLIANCE. Seizing on a momentary lapse from Ben Hope aboard hot favourite MUSCLE MOUNTAIN, Herlihy pulled the triggers, got around his main danger and effectively changed the entire race. It was the second leg of a minor upsets double for Herlihy, who won earlier on juvenile trotter DOUBLE DELIGHT.
THE OTHER DUNN
Dexter's older brother isn't anywhere as well-known to Aussies, but gee does a great job. He had some horror draws on big guns like NEED TO KNOW, HIGHGROVE and FIVE WISE MEN. Dunn showed a mix of poise, confidence and aggression when needed to win with Need To Know and Five Wise Men and Highgrove looked a chance before galloping in the home straight.
NIFTY NAT
It was fitting Nat Rasmussen won the last race of the day, before her and Mark Purdon officially start their break from the game. And it was Rasmussen at her confident and aggressive best aboard the much-improved SOUTH COAST ARDEN, working forward on a mission to find the front and win easily in a blazing 1min51.7sec mile. She won earlier on the brilliant filly Bettor Twist.
COPY QUERY
Maybe we won't one of NZ's best pacers COPY THAT in Queensland next month. He's been touted as the "captain" of the Kiwi raiders for the upcoming Constellations Carnival, but looked a shadow of himself in his Jewels final. It's been a long season, albeit with a few breaks, but connections, including Aussie owners Merv and Meg Butterworth, have some serious thinking to do after what we saw yesterday.
CAT AND MOUSE
The connections of Jewels 3YO winner BD JOE played a fascinating game of cat and mouse during the build-up, but still got the result they hoped for by upsetting NZ's best 3YO KRUG. For days they said BD JOE would lead then take a sit on stablemate ALTA WISEGUY with a view to locking KRUG three pegs if he pushed through from an inside back row draw. Presumably the BD Joe team hoped Krug's connections would snag back at the start rather than push through. None of it mattered with BD Joe holding the front and lifting to win after Krug seemed to head him along the sprint lane.
COULD THIS BE THE LAST HARNESS JEWELS?
It's on record yesterday was the last Jewels run in winter, but the door is apparently not closed for a better, new timeslot. The challenge will be finding a workable summer timeslot with so many other major Carnivals on across both sides of the ditch. Yesterday's great racing and the "Grand Final" feel of it showed how great the Jewels can be. It would be a shame if that's lost forever.
---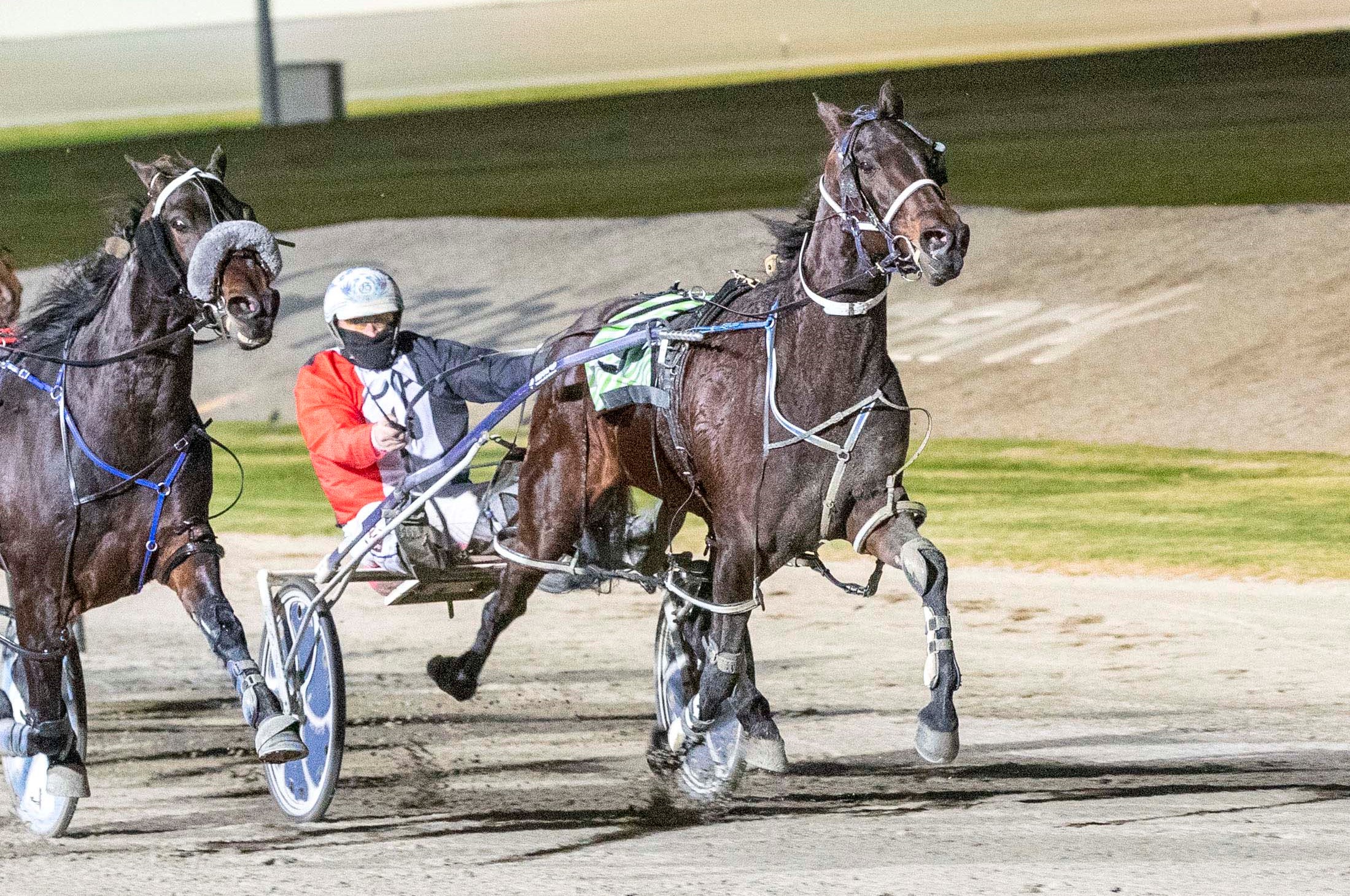 UNDERSTANDABLY the TORRID SAINT/TANGO TARA finish and protest divided opinions, even sparked outrage.
But one thing needs clarifying, there is NO greyness in the rules, no room for stewards to use discretion. If a horse gallops like many felt Torrid Saint did, it WILL be relegated.
So how did Torrid Saint keep the race when it seemed he skipped, cantered or some would say galloped for the last stride or two of the race as he passed Tango Tara along the sprint lane?
That's because stewards deemed he didn't gallop and, in fact, kept something of a pacing action, until his nose hit the finishing line.
So the only point open for debate is whether you agree with the stewards on that front or not.
---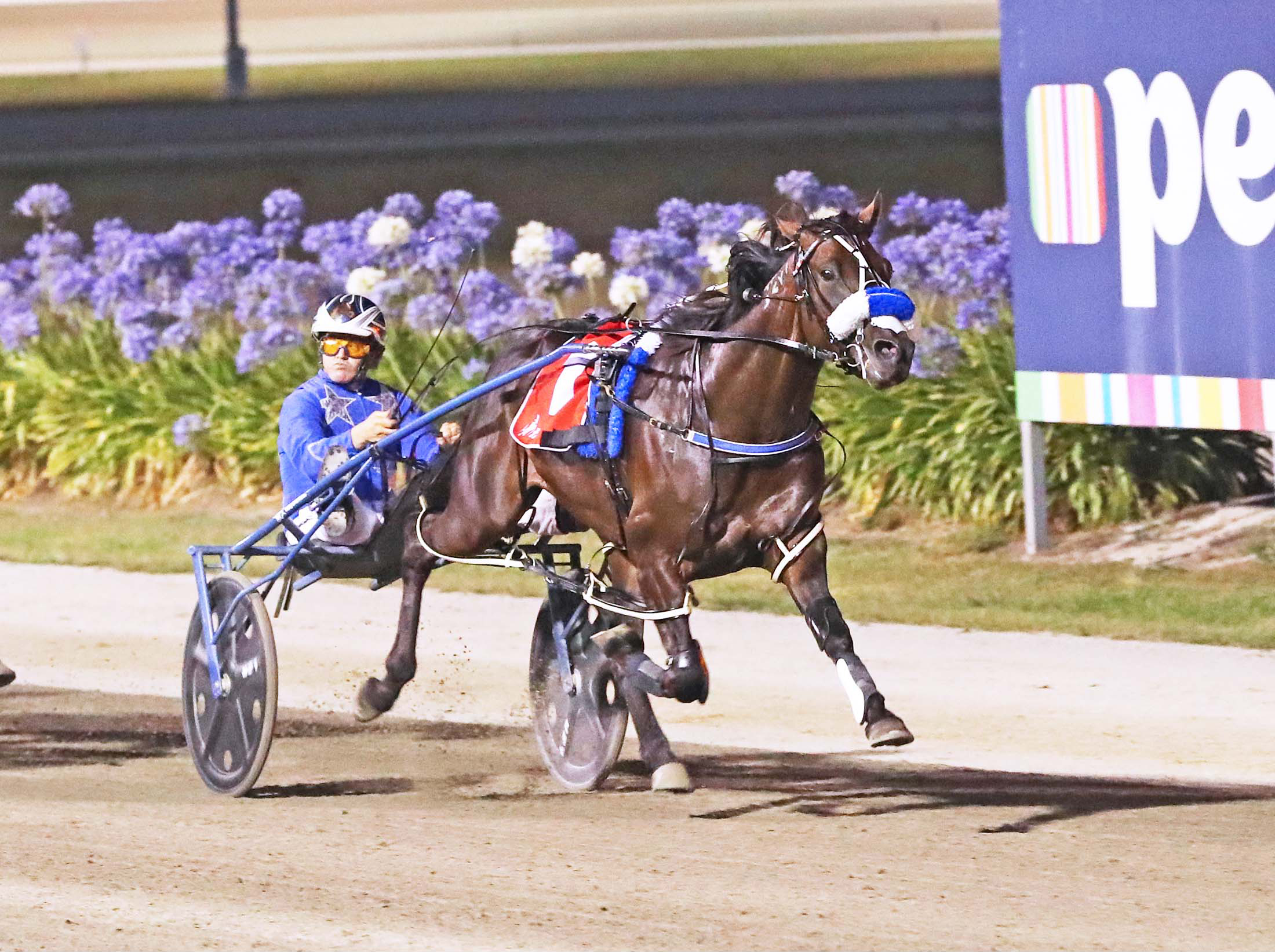 WHAT a monumental letdown SPANKEM'S first Aussie run for the new stable was at Albion Park on Saturday night.
There was much fanfare and huge interest in the former Miracle Mile winner and top flight Kiwi pacer's run with a view to the Group 1 Sunshine Sprint and TAB Blacks A Fake next month.
The best pacer racing anywhere in Australia on the night went one, maybe two steps, before being wiped-out by his own stablemate, LILAC FLASH, who galloped away from the standing-start.
Imagine if you were drawn to the sport to watch Spankem, had something on him at the $2, and were dealt that!
Most importantly, reports said both horses came through the incident without injury.
Incidents happen, but those sorts of things – not even getting a run for your money at all – happen a lot more in standing-starts.

Check out all the LIVE Harness Racing action on Sky Racing, the Sky Racing website and the Sky Racing Active and TAB apps.
The opinions expressed in The Forum are those of the author and may not be attributed to or represent policies of Harness Racing Victoria, which is the state authority and owner of thetrots.com.au.