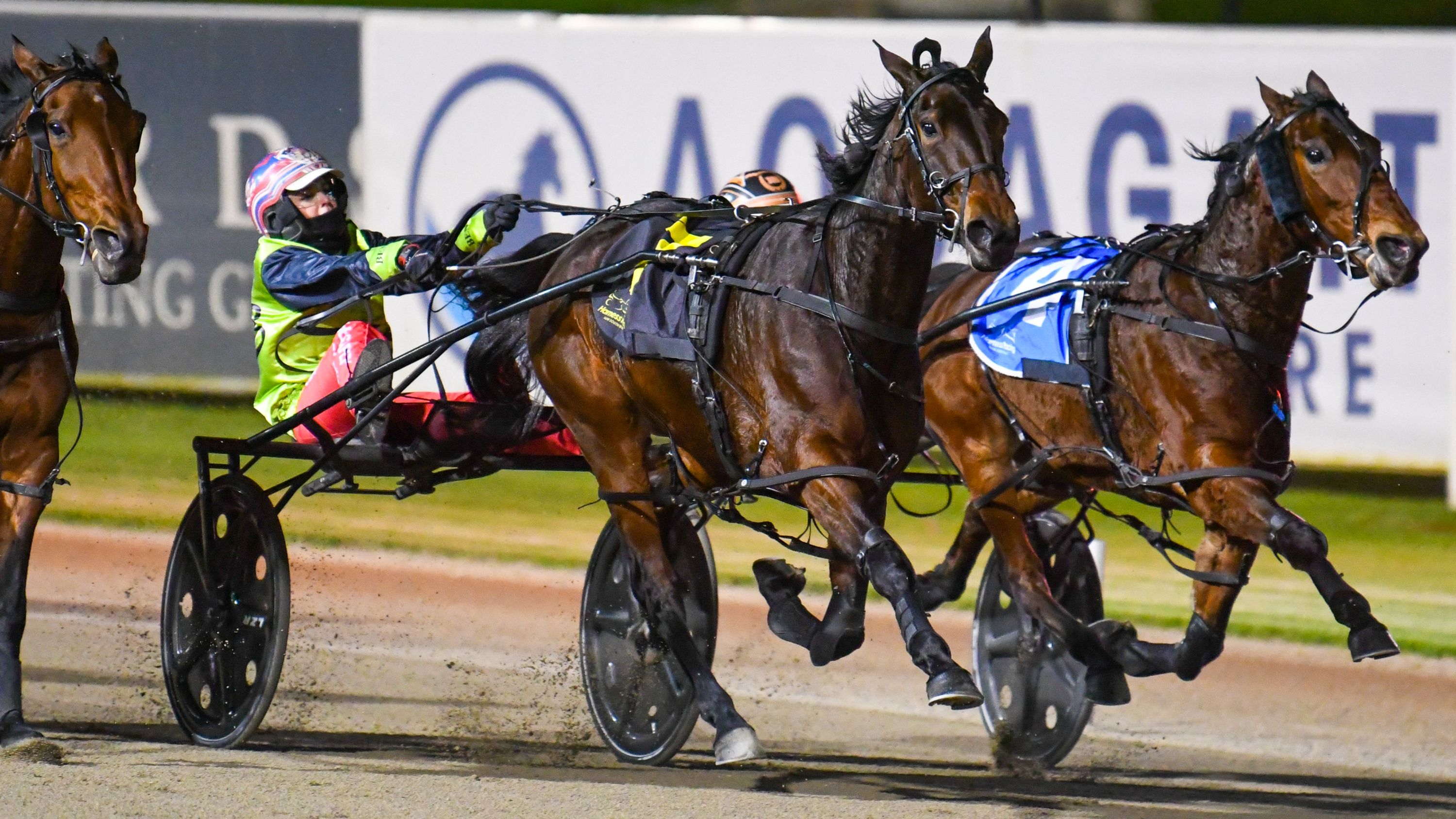 What a week for Kate Gath.
First, she upstages Ladies In Red for the second time aboard Tough Tilly, then she reveals she is running the New York Marathon. Now she prepares to drive Catch A Wave in the Group 1 APG Gold Bullion Final at Melton on Saturday night.
It is no secret Tough Tilly is special to Gath as any horse she's driven because of all the wonderful ingredients around her.
Not only is Tough Tilly one heck of a racehorse, but she races to raise funds and awareness for EB Research, which has created a special bond between Gath and young Tilly Wilkes, who suffers from EB.
As if beating Ladies In Red wasn't satisfying enough, throw in the Tilly/EB factor and ranks up with the greatest moments Gath's had in a stellar career.
And it didn't surprise Gath.
"I really thought we could win. She'd felt amazing in that last trial and first-up (behind Ladies In Red) when nothing went right," she said.
"To win for EB Research, Tilly and all the crew is so incredibly special."
It is Gath's relationship with Tough Tilly which has paved the way for her to run the New York Marathon in November.
"They asked me a while back if I'd run as an EB ambassador in New York. I said yes, but I've kept it quiet until now," she said after Tough Tilly's win on Saturday night.
"I won't say it's not daunting, but it's such a privilege to run for EB and help raise funds for them by doing it."
Gath's passion for running is well-known, but she's only run one marathon, the Melbourne Marathon last December.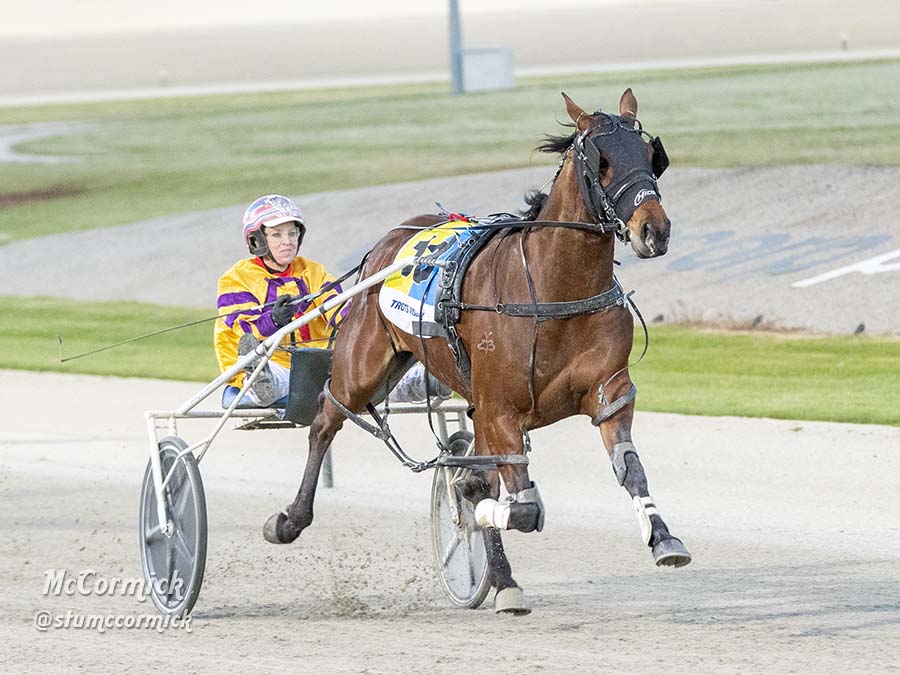 Now to Catch A Wave, who could be the best horse Gath has driven.
While Gath stopped short of saying that, she admitted she is in awe of his potential and blown away by his speed.
Remember, Gath drove the freakishly talented Ride High to victory, won races like the Victoria Cup and Chariots Of Fire on Caribbean Blaster and, more recently, superstar trotters Tornado Valley and Majestuoso.
"I'll say this … I've never driven a horse to run a 54sec half as easily as he did the other night," she said.
"He's the best pacer we've had in the time I've been with Andy and you sort of feel bad saying that when you think back on what Caribbean Blaster did … winning a Victoria Cup, the Chariots, a Breeders Crown final and finishing second in a Hunter Cup.
"But the speed Catch A Wave has is unbelievable and he can sustain it for so long, as he showed in the Breeders Crown (2YO) final."
Gath was inundated with praise for Catch A Wave from rivals trainers and drivers following his stunning Australian Gold heat win at Bendigo last Thursday night.
He looks to have the $120,000 APG 3YO Gold Bullion final at his mercy at Melton on Saturday night.
"It was incredible how many people came up to me after the race," Gath said. "They said imagine what he'd run a quarter in if I really asked him? He runs 26 with me sitting against him, that's what he did the other night," Gath said.
"Andy and I have been lucky to have some fantastic trotters over the past 10 years or so, but it's great to have a pacer as exciting as this as well now. It's what you're in the game for."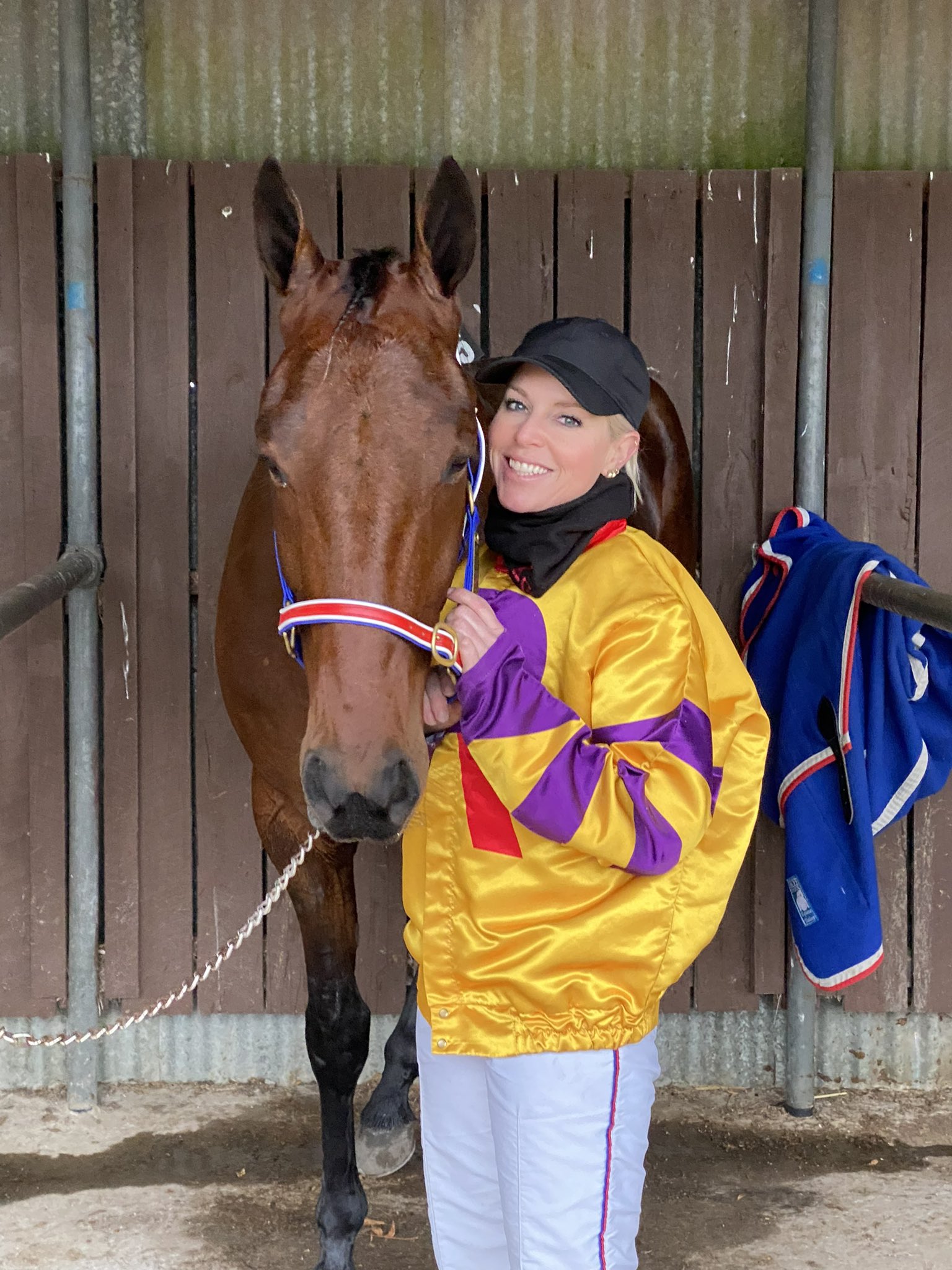 Like a lot of top horses, Catch A Wave has his quirks.
"Everyone saw them on full display on that Breeders Crown night," Gath said. "He was a real handful at home before he went back to the races this time (in work), but he's been great at the races both times he's been there," Gath said.
"Sure, he got a bit keen the other night even when they were running along, but I'm not worried about that. We can work around that when we need to."
While he still has to get through this week and bank his second Group 1 victory, there is huge interest in what Kate and Andy Gath do with Catch A Wave beyond it.
"We honestly haven't made any decisions yet," Kate said. "Andy just wants to get through this and then we'll chat with Richard (Matthews, owner) about where to go next."
Fans would love to see Catch A Wave head to the Queensland Constellations, which would set-up the first clash with Australia's other standout three-year-old, Leap To Fame in the Queensland Derby.
While Andy Gath has never been afraid to travel his best horses, it would seem unlikely he would tackle Queensland with Catch A Wave.
Largely because there are huge races with hefty purses like the Victoria Derby, Breeders Crown and Vicbred in his own backyard later this year.
And the fact his quirks and relative inexperience – he's only raced nine times for eight wins – still make him a work in progress.
---
The opinions expressed in The Forum are those of the author and may not be attributed to or represent policies of Harness Racing Victoria, which is the state authority and owner of thetrots.com.au.