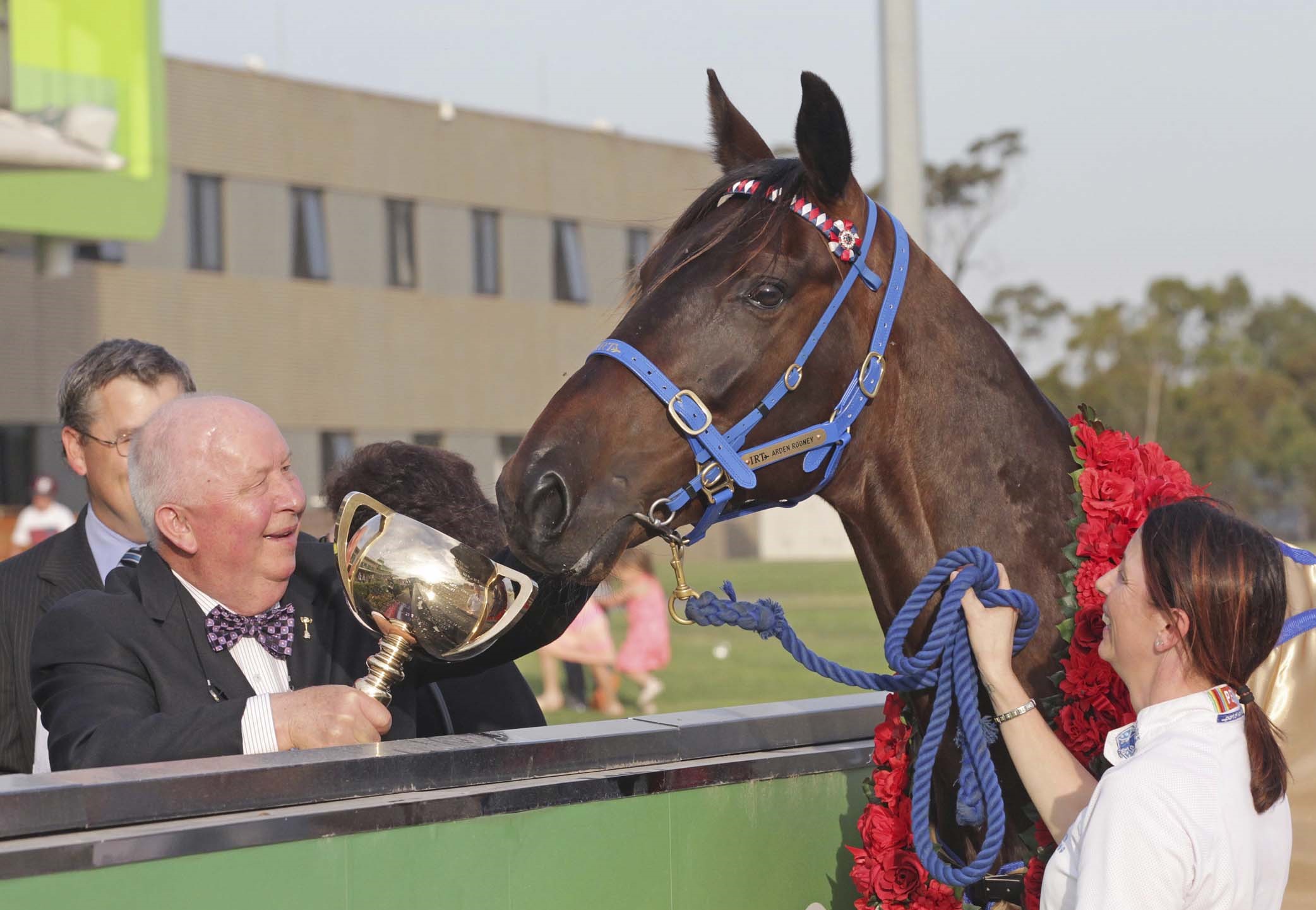 Sitting at home watching tomorrow's New Zealand Cup will be a timely walk down memory lane for Kerryn Manning.
The trailblazing driver, who is recovering all too slowly from wrist injuries sustained in a Melton fall just over six weeks ago, will get a boost from watching a race she created history in with Arden Rooney in 2015.
Manning not only became the first female driver to win NZ's greatest race of any code, but is also the only Aussie trainer to win it since Jimmy O'Sullivan with My Lightning Blue way back in 1987.
"It doesn't feel like eight years ago," Manning said. "I was just looking at the photo from the Cup on the wall in the living room the other day and thinking what a great day it was.
"It's right up there for me. Right at the top of my biggest moments.
"That Cup win with (Arden) 'Rooney' and winning the Group 1 in Norway with Knight Pistol, the crowds and atmosphere at both were just something else. I was sort of like I got mobbed at both of them."
The significance of Arden Rooney's win, which came just a week after Michelle Payne was the first female to ride a Melbourne Cup winner, certainly isn't lost on Manning.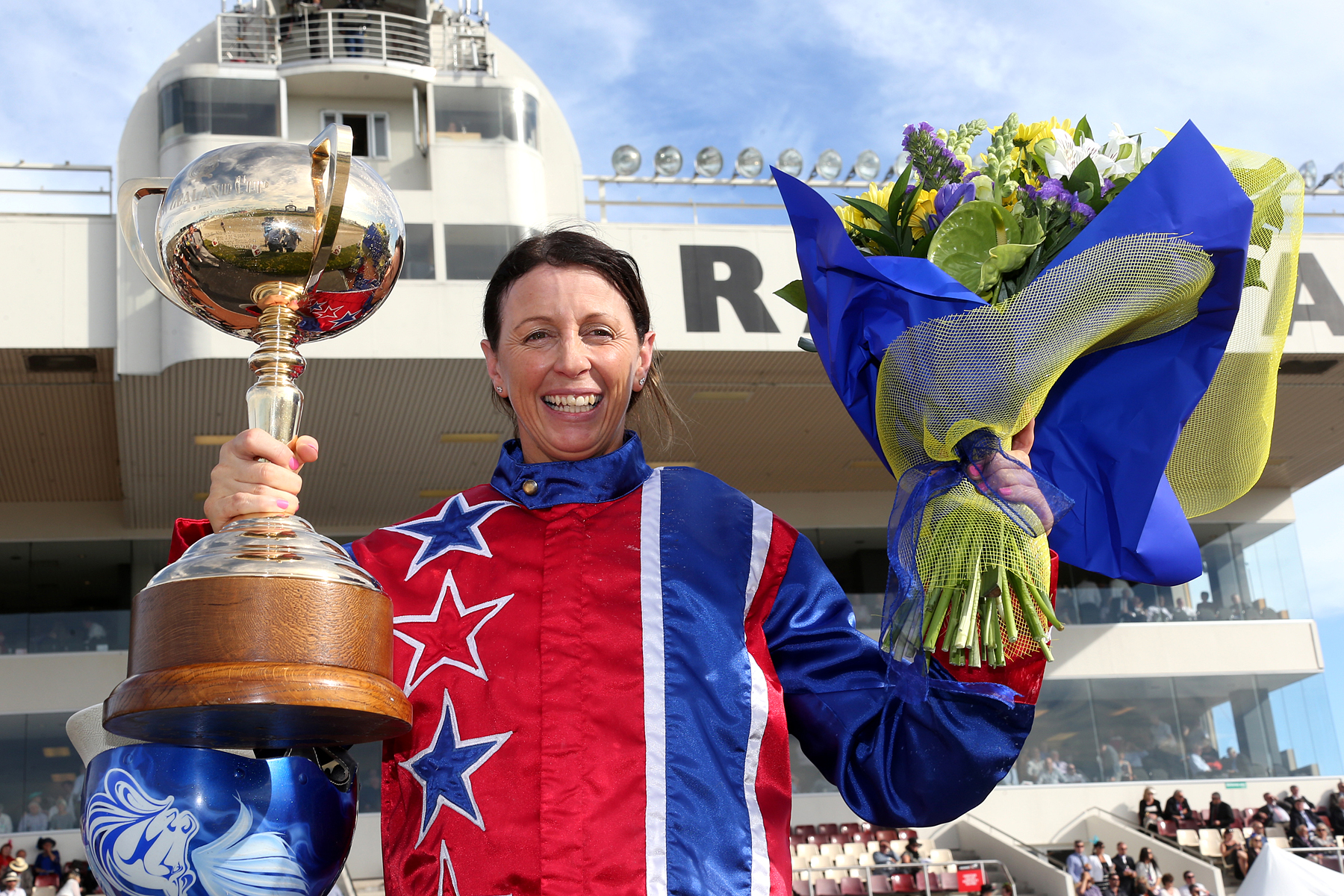 "Like most things, it's probably sinking in more with time. It's such a hard thing to do, especially for an Aussie. So many Aussie horses have gone close, but very few win it," she said.
"And to beat Mark Purdon, even though it was only by a whisker, that takes some doing with his record in the (NZ) Cup.
"He (Arden Rooney) gave me so many great moments, including the Hunter Cup as well. I saw him just the other day, actually.
"He's with Jackie Barker now. He was never the best looking horse, but I was so thrilled when I saw him. He looks absolutely amazing. He was at the Warrnambool Show and won some awards. It's fantastic to see him having such a great life after racing."
Swayzee is the lone Aussie in tomorrow's Cup and Manning has been impressed with what she's seen of the Jason Grimson-trained star.
"I had a good look at him when he won a few Sundays back at Menangle. He just doesn't seem to stop," she said.
"I've also had a look at his standing start trial and he stepped away OK. He'll go as close as anything if he steps well."
Superstar trotter Just Believe revived more memories for Manning earlier this year with his three-race Swedish campaign.
It was 1997 when Manning took star trotter Knight Pistol across for an extended campaign, including Sweden and that Group 1 Harley Davidson Trot win in Norway.
"Oh, I loved following Greg's (Sugars) travels with Just Believe. I'd been to many of those places when I was over there, including Boden where Just Believe ran that incredible race at his last start. No doubt he'd have won a good race there if he'd stayed longer," she said.
"I really felt for Greg in the Elitlopp heat. It's such a big occasion and I think he'd have qualified for the final if he didn't gallop.
"Greg said to me before it became public Just Believe had been invited across and I said he just had to go. It's just amazing, one of the best things I've ever done."
Meanwhile, Manning still isn't any clearer on a return date from an injury, which is much worse than first diagnosed.
"They said it was one hairline fracture and I should be good to go in four to six weeks, but after three weeks it was still hurting. I had a CT scan and they found four fractures, two of them displaced," she said.
"It's still hurting a lot and I'm back in to see the plastic surgeon on Thursday, where I suspect they'll do an MRI. There's a chance I'll need surgery.
"It's been frustrating and annoying, especially with some of my Breeders Crown drives like Draw A Dream and Kingman going so well.
"Hopefully I get some good news on Thursday, but I'd only be guessing if you asked me now when I'd be back driving."
---
The opinions expressed in The Forum are those of the author and may not be attributed to or represent policies of Harness Racing Victoria, which is the state authority and owner of thetrots.com.au.