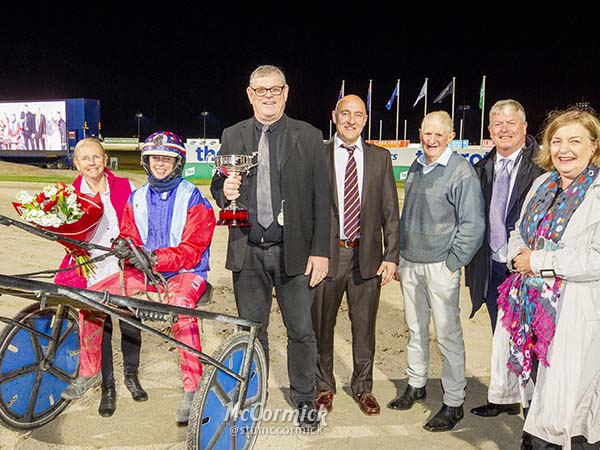 "THAT was a bit like the good old days."
Those were Kerryn Manning's words in the moments after teaming-up with her father, Peter, for their first Group 1 win together in 11 years with PLYMOUTH CHUBB at Melton last Saturday night.
And weren't those good old days special, when Peter was the "King of the Kids" for his stunning success with juveniles then showed his versatility by taking KNIGHT PISTOL from a rogue to a Group 1 trotting megastar.
As many great horses, like SHEZA MONA, SKY STRIKE, ALLBENZ, LOMBO RAPIDA and so many others the Mannings won major races with, Knight Pistol was something different. A once-in-a-lifetime horse in so many ways. He won 55 races and $612,203 back in the mid to late 1990s.
I was just reflecting last week with his owner Russell Edwards how Knight Pistol won the Cochran Trotters' Cup as an 11-year-old and posted his last win as a 12-year-old with Lance Justice aboard in a heat of the World Drivers' Championship at Harold Park in 1999.
But it was two years earlier that Knight Pistol and Kerryn Manning took the world by storm with a trip to Scandinavia.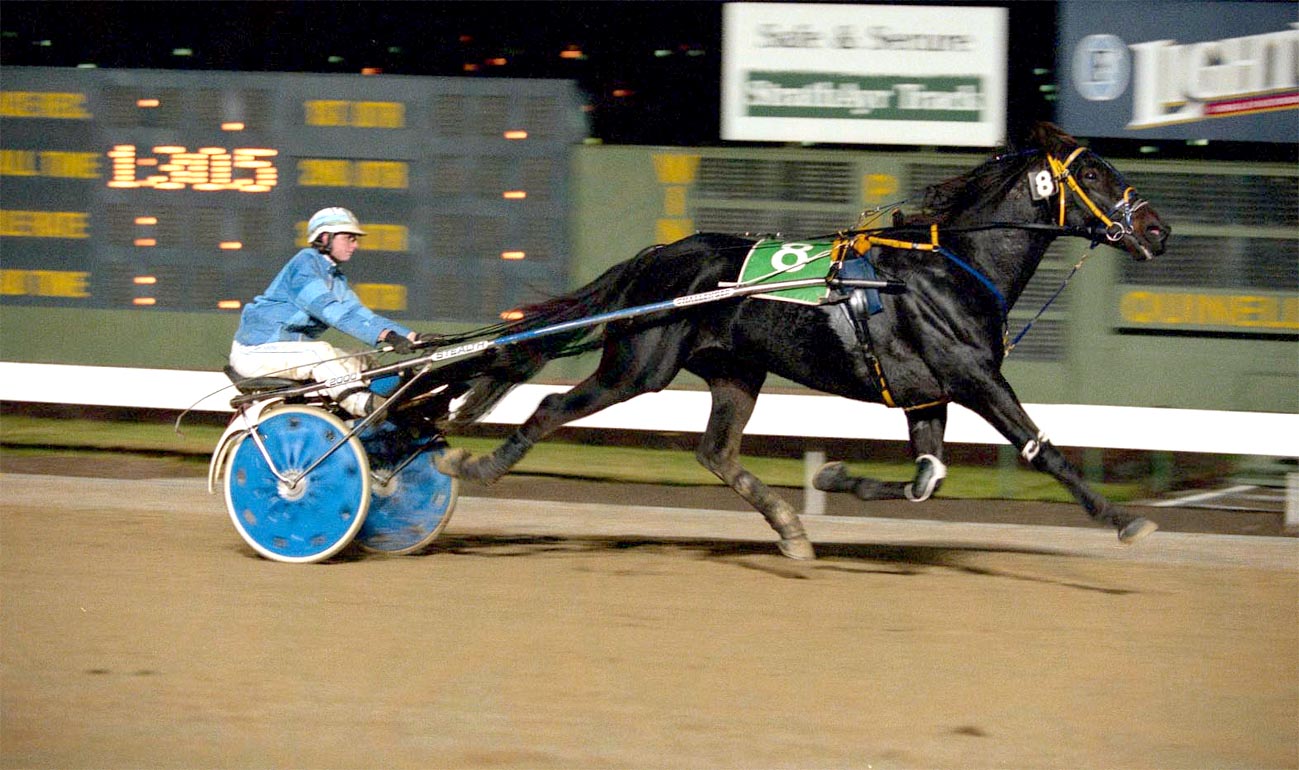 Despite a horror trip across, where he fatigued so much his muscles wasted and he passed lots of blood, the old champ recovered in time and won the Group 1 Harley Davidson Trot in Norway.
Manning became just the second female to drive a Group 1 winner in Europe. She was a genuine rock star during that trip, featuring extensively across mainstream TV, radio, newspapers and magazines.
I giggled post-race last Saturday night when Manning said she'd celebrate Plymouth Chubb's win with a "coke, a strong one, a real one" with her Dad "because he doesn't drink anything else."
Back in the Knight Pistol days, Kerryn was the plainest of eaters and a bit of a KFC addict.
You can imagine how it went down in Sweden when, during a TV interview, they asked her to try the Swedish delicacy Surstromming, which is described as a lightly-salted and fermented Baltic Sea herring. I've been in the same room as an open tin and it scarred me for life.
Not wanting to spoil the TV shoot, Manning tried to taste the Surstromming, but the spoon got nowhere near her lips before she flinched and started dry retching.
It's legendary what Manning has achieved and done for the sport, but Plymouth Chubb's powerhouse win reminded me of where it all started and the massive role her Dad has played in it.
And that's why their drought-breaking Group 1 win together was so special.
---
IT may seem a tad contradictory given the buzz and sentiment around Plymouth Chubb's win, but it's time as an industry to ask how can Australian harness racing have 33 more Group 1 races than Australian thoroughbred does?
I'm a bit late to the party on this one as respected colleagues like Dan Mielicki and Brittany Graham have raised it numerous times before, but it's absolute nonsense and needs to be changed – pronto!
How on earth can we really say without smirking we have 125 races genuinely worthy of Group 1 status?
More pointedly, how can the Inter Dominion, Hunter Cup or Miracle Mile carry the same "official" standing and status as the couple of Home Grown Vicbred trotting finals run at Tabcorp Park Melton last Saturday night?
As chuffed as Kerryn Manning was to team with her Dad to win the Home Grown final with PLYMOUTH CHUBB, I'm pretty sure she'd think it weird the race carries the same status as her NZ and Hunter Cup wins with ARDEN ROONEY.
Anyone who has ever owned, bred, trained or driven a horse dreams of winning their first Group 1. It's supposed to be the ultimate, but we are cheapening it and actually demeaning the performances of those who do win our absolute marquee races.
There's a reason for having Group 1, 2 and 3 racing at the top, so we have a way of differentiating between our races at the very pointy end. Surely the system was designed to protect the hallowed status of our "mega" races.
Not everyone will agree and I'm not having a crack at those who've done it, but as an owner, breeder, trainer or driver, I'd feel a bit hollow if my first Group 1 was in a race which was restricted to a very select pool of horses and only carried Group 1 status because it "ticked" the stakemoney requirement.
Enough!
Let's grab this by the scruff of the neck as an industry, self-regulate and re-establish the pecking order for our races. Let's make it a dream come true to win a Group 1 race and let that race be a Hunter Cup, an Inter Dominion final, a marquee Derby or Oaks, or even a Breeders Crown final.
If the gallops have 92 Group 1 races, our target should be to at least halve our current 125.
And if I'm ever lucky enough to win a Group 1 race as an owner, let it be one I'll actually treasure forever.

Catch Adam Hamilton on Sky Racing's Harness Racing coverage and guest appearances on In The Gig, Tuesday's on Sky 2 from 6pm.
Check out all the LIVE Harness Racing action on Sky Racing, the Sky Racing website and the Sky Racing Active and TAB apps.
The opinions expressed in The Forum are those of the author and may not be attributed to or represent policies of Harness Racing Victoria, which is the state authority and owner of thetrots.com.au.