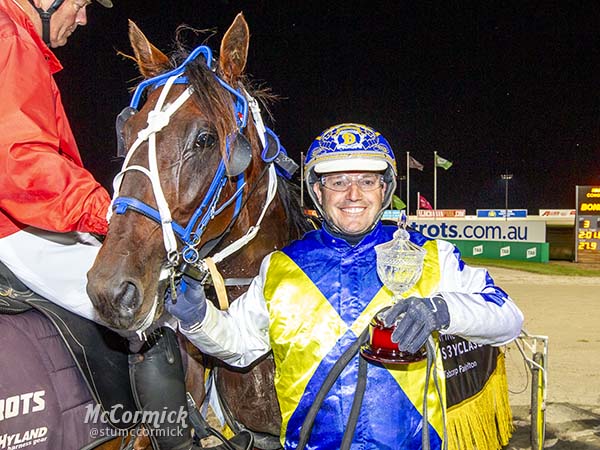 Three things say Bondi Lockdown MUST get a berth in the Miracle Mile.
First, it's your eyes. Everyone saw how astonishingly big his second in the Chariots Of Fire was. He worked hard in that record-smashing 24.3sec first quarter and was still only beaten 1.6m in the fastest Chariots ever run.
Winner Better Eclipse's 1:47.6 mile took a massive 1.2sec off the previous race record held jointly by Have Faith In Me (2016) and Jilliby Kung Fu (2018).
Horses don't go any better than that.
Second is history. It's been done before, inviting the Chariots runner-up into the Miracle Mile. Our Waikiki Beach ran second to stablemate Lazarus in the 2017 Chariots and went on to run fourth in the Miracle Mile.
Third is the terrific recent record of four-year-olds coming through the Chariots into the Miracle Mile.
Look at the past Chariots Of Fire winners:
2021 Expensive Ego (second in Miracle Mile)
2020 Lochinvar Art (second)
2019 Poster Boy (third)
2018 Jilliby Kung Fu (second)
2017 Lazarus (third)
2016 Have Faith In Me (first)
That's an impressive list and some of them were stunningly impressive in the Chariots, but I would argue (and strongly) none went any better than Bondi Lockdown did last Saturday night.
Put him in. Not only does he deserve a spot but he'll make it a better race, too.
---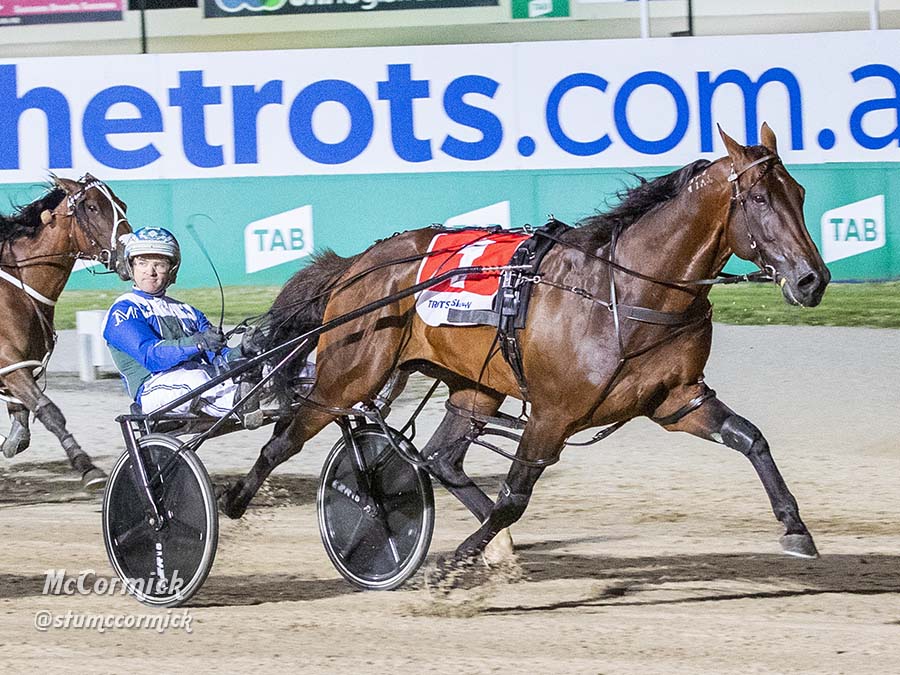 KING Of Swing's return to racing this week reminded me of the moments after his last-start Del-Re National A. G. Hunter Cup win.
His passionate part-owner Mick Harvey pounced on me to "have a crack."
Let me preface this by saying Harvey and I are "mates" and his "crack" wasn't heated or ugly, but rather almost an impassioned plea for me – and others – to show King Of Swing more respect. To give him more credit for what he's achieved.
Harvey isn't the first owner to wear his heart on his sleeve. There have been plenty of them. It's one of the great things about the game.
If you think people can get passionate about their footy teams that's not a patch on the protectiveness and pride they have about their horses. As the saying goes, you can say what you want about someone's family, but don't criticise their horse. That's stretching things a tad, but you get the drift.
No doubt Harvey's aim was to get me thinking more deeply about what King Of Swing has achieved and where he sits in the pecking order of the sport's all-time greats.
It worked.
Is he an out-and-out champion? Does he deserve to be talked about in the same way as Blacks A Fake, Im Themightyquinn and Lazarus from the past decade or so?
It is a great debate and one we need to have as King Of Swing heads towards retirement, most likely after the $350,000 Group 1 Blacks A Fake during Queensland's Constellations at Albion Park in July.
Harvey was well-versed on King Of Swing's achievements, and they are compelling.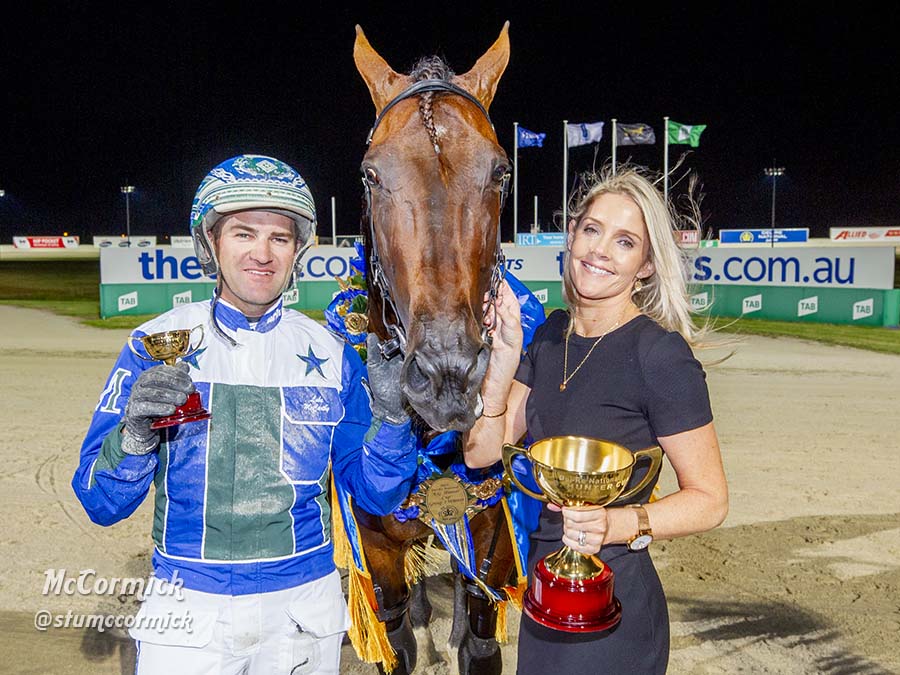 "He's won Group 1 races in WA, Victoria, Queensland and NSW. He's won Group 1 races at two, three, five, six and now seven," he said.
"He's won two Hunter Cups and two Miracle Miles – no other horse has.
"He's a champion, an all-time great. When are you going to say it?"
I'm bracing myself for another "chat" with Mick should King Of Swing add a third Miracle Mile. That will be another first.
When the dust settles on his career, his CV will certainly stack up with the best.
He's already won 42 of his 80 starts with another 18 placings and almost $2.8 million in stakemoney.
And he's won nine Group 1 races and is almost certain to add more with Group 1 starts on the horizon before retirement.
But (and yes, there is a but Mr Harvey), a few things still niggle away at me about King Of Swing.
He's led - or found the front relatively early in the race – for all his Group 1 wins.
So, you could argue he's yet to overcome real adversity, like a Blacks A Fake, Lazarus and Im Themightyquinn did many times during their careers.
Is King Of Swing, who boasts 33 wins from 36 starts when he has led, more accurately described as one of the most amazing front-runners the sport has ever seen?
As it stands now, there's a good case to say that.
There's still time and enough big races left before he retires to change that, to sit parked or come from back in the field and win at the elite level.
It might come as soon as the $1 million Miracle Mile on March 5.
Unless he draws to lead easily, you would think some of his key rivals would be desperate to hold him out, take him out of his all-conquering comfort zone.
Put more simply, King Of Swing is yet to deliver one of those "wow, how did he do that?" moments.
And it's different when you think back to some of Blacks A Fake's incredible death-seat wins, Lazarus sitting parked to win that Perth Inter Dominion and couple those barnstorming Inter Dominion wins by Im Themightyquinn.
I'm not a King Of Swing knocker, I'd say I'm more of a hard-marker when I compare him with some of the greats we've been blessed to see over the past decade or so.
Is he a champion and/or an all-time great?
Ask me that again when they retire him in July.
---
The opinions expressed in The Forum are those of the author and may not be attributed to or represent policies of Harness Racing Victoria, which is the state authority and owner of thetrots.com.au.