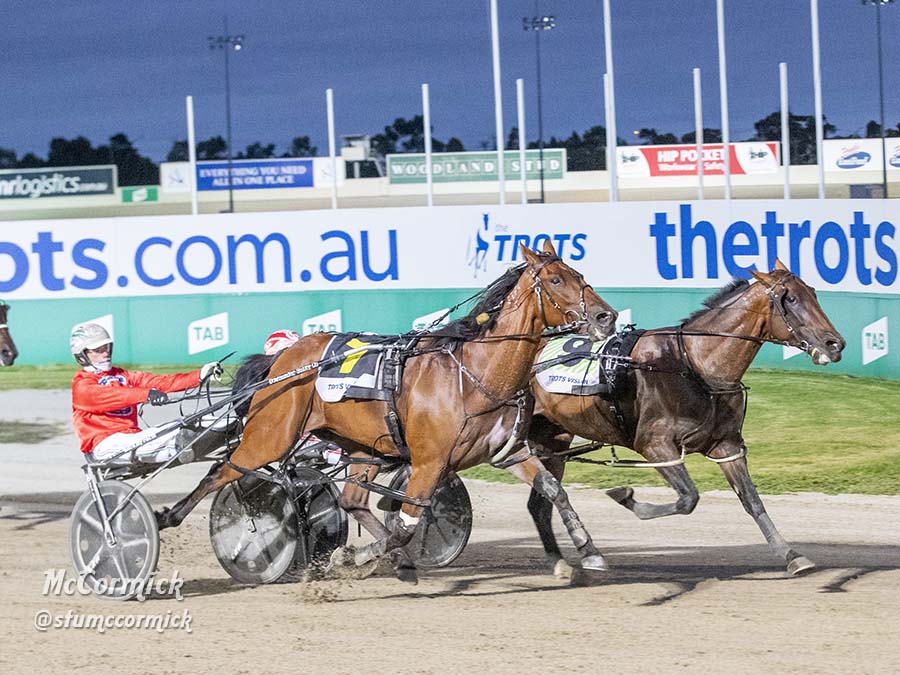 Protests almost always divide opinions and Expensive Ego being stripped of another big win certainly did that at Melton last Saturday night.
In a quick Twitter poll I ran yesterday, 42 per cent agreed with the stewards' decision, 40 per cent disagreed and 18 per cent said it was a "50/50" call.
The majority of neutral drivers I spoke to felt it was correctly upheld.
But Expensive Ego's driver Chris Alford was genuinely bewildered and insisted it set a clear precedent going ahead.
"I'm very surprised he lost the race. I've been in plenty of reverse situations and not have them upheld," he said. "It's clear there is a mindset change, so the stewards have to be consistent from now on.
"Based on the precedent set by that decision, any horse who moves up the track will lose the race. Remember, there was no contact, we didn't bump or lock wheels or anything.
"You can't see it on the normal replay angle, but Triple Eight headed me after the incident, but Expensive Ego kicked back and was actually edging away again on the line. That's the sort of horse he is."
For balance, here's how HRV chairman of stewards Brett Day explained upholding the protest:
"We were satisfied, particularly in the second portion (of interference), that he (Greg Sugars, driver) did have to take (Triple Eight) away from Expensive Ego, that is was quite an abrupt movement, that he had to really pull Triple Eight out and away from Expensive Ego," Day said.
"We were satisfied given the head margin between the two runners at the finish of the race, that those two incidents in combination, but for those Triple Eight would have finished ahead of Expensive Ego and the protest was upheld."
Protest aside, Expensive Ego shouldn't have been in that position. When he found the front, he should've been a moral. Yes, Triple Eight has clearly improved and his run was monstrous, but Expensive Ego doesn't look the same horse he was during the Inter Dominion series.
Maybe there is something to the theory he's a potential champion around the spacious Menangle track, but just a very nice horse elsewhere. Time will tell.
---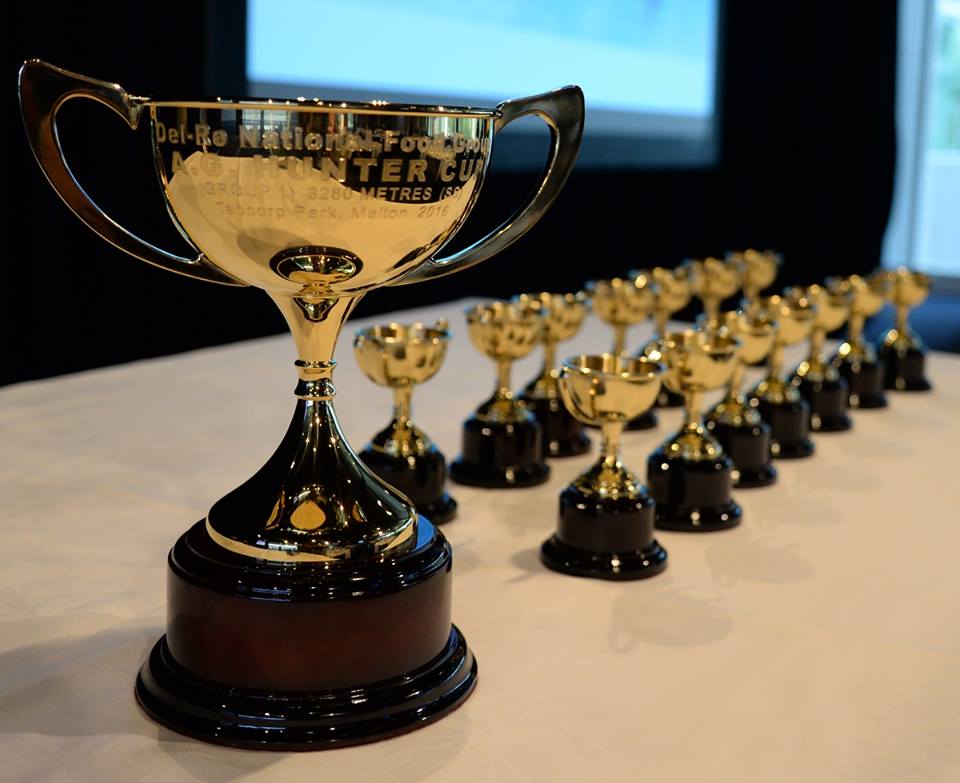 Set your reminder for 7pm tonight.
This Hunter Cup barrier draw will reshape the betting market and probably go a long way towards deciding who wins Victoria's biggest race.
Will King Of Swing get a draw to press for the lead, which seems so crucial to him on the biggest stage?
David Moran conceded yesterday the draw is vital for defending champ Lochinvar Art given where he's at compared to his almost invincible prime of 12 months ago.
"You always want a good draw, but he was good enough to overcome bad draws when he got to his top before injury. He's still building and not at that level yet. I'll be watching the draw as keenly as anyone," he said.
There's no doubt Expensive Ego will need both a good draw and to improve on his past two runs to win this Cup. He's not the same horse who looked so stunning through the Inter Dominion heats on what we've seen at Ballarat or Melton last Saturday night.
Then there is the next batch of three genuine pre-draw winning hopes: Amazing Dream, Spirit Of St Louis and Triple Eight. All three could be $5 or $31 shots depending on how the marbles fall.
The beauty of this race is the myriad of fascinating ingredients and how it's continued to open-up as it gets closer.
There are genuine queries on all three big guns, while Amazing Dream has beaten the boys before on big stages and Spirit Of St Louis and Triple Eight are racing in career-best form at the right time.
---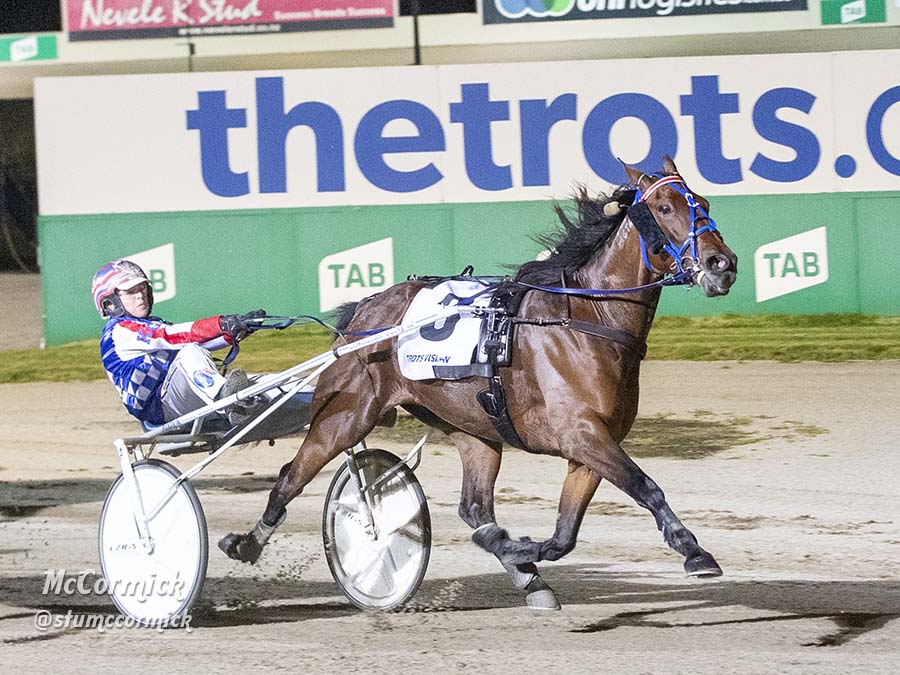 An embarrassment of stable riches will create quite a headache for Kate Gath in the Great Southern Star.
It's possible Team Gath's three runners – Tornado Valley, Majestuoso and Vacation Hill – could all draw the same heat today. The barrier draws are done alongside the Hunter Cup tonight.
Gath's emotional connection runs deep with Tornado Valley and why wouldn't it given he's an Inter Dominion champion and has won the past two Great Southern Stars?
But the excitement in Gath's voice whenever she talks about Majestuoso is something to behold. I've only ever heard her talk with such excitement about Ride High, Renaissance Man and, to some extent in recent times, Catch A Wave.
Majestuoso is right in his prime, while Tornado Valley is in his twilight.
For Gath, it will be like having to choose between two of her children.
And then there is Vacation Hill. It's easy to say she's rising a mile in class on her win last Saturday night, but don't forget she was super competitive at times with the very best trotters in NZ at her top over there.
My guess? When push comes to shove, I think she'll go with Majestuoso.
But that's just my guess.
---
The opinions expressed in The Forum are those of the author and may not be attributed to or represent policies of Harness Racing Victoria, which is the state authority and owner of thetrots.com.au.