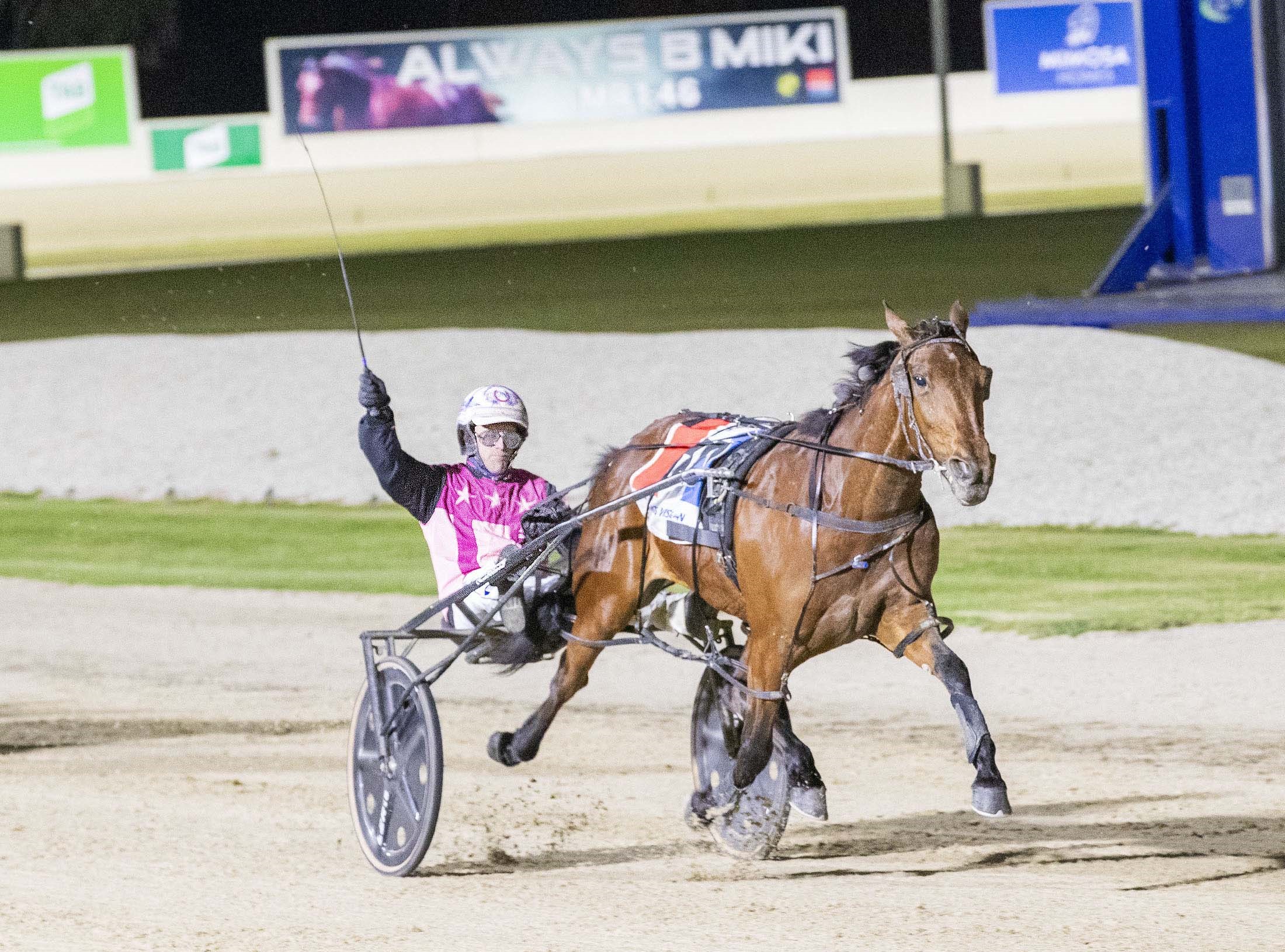 On one of Australian thoroughbred racing's biggest days, the best performance by any horse last Saturday came from a pacer at Melton that night.
Throughout the day at Flemington we saw the likes of Riff Rocket, Ozzmosis and Pride Of Jenni win impressively, while Japanese visitor Obamburumai was awesome in the Golden Eagle at Rosehill.
But none were quite as mesmerizing as Ladies In Red.
The champion mare's successful Queen of the Pacific title defence was the defining moment of her stellar career so far.
Not only did she destroy a terrific field, but she did it when the microscope was on her.
Rivals, led by stablemates Encipher and Amore Vita, were trying to snatch her crown.
And Ladies In Red had only looked "so-so" by her lofty standards in two runs back from almost a year out with injury.
Driver David Moran kept the faith, saying the stretch to 2760m and a little trick of his would peak her for the big race.
He was right.
The little trick was a bit of a rev-up in the warm-up to have Ladies In Red sharper and more focused than Moran felt she had been in her two previous comeback runs.
Sure, Ladies In Red was suited by a very solidly run first half over the long 2760m, but she still had come three-wide by herself, around the entire field and keep going.
She did that and more.
It wasn't just a win, it was a demolition.
Not only did she take a staggering 1.8sec off the race record, but Ladies In Red was just 0.6sec outside the Melton 2760m track record set by Tiger Tara in the 2019 Hunter Cup.
It was the performance of a champion and that's exactly what she is.
Until now, the mighty Tailamade Lombo has been the gold standard for Australian mares in my time covering the game.
The dominance, bordering on arrogance of last night's win propelled Ladies In Red to the top of the heap now for me.
Yes, I know some will be arguing she only beat mares.
And, yes, Tailamade Lombo proved herself on the Grand Circuit stages and ran second in a Miracle Mile.
Ladies In Red has only raced outside her own sex once and that delivered a runaway victory in the Group 1 Rising Sun at Albion Park in July, last year.
It's a real shame she missed those 11 months with injury or we would have seen more of her against the boys.
We know these mares are good. Just think back to Encipher blasting past the boys to win the inaugural TAB Eureka on September 2.
Ladies In Red is still among Inter Dominion nominations, but it's likely we will have to wait longer to see take on the boys again.
That's disappointing, but equally understandable from owners Bill and Anderson after what Ladies In Red has been through and how valuable she is.
But the Andersons have been adamant in wanting to race Ladies In Red on, which brings races like the Ballarat and Hunter Cup, along with the Miracle Mile into play early next year.
That's something to look forward to.