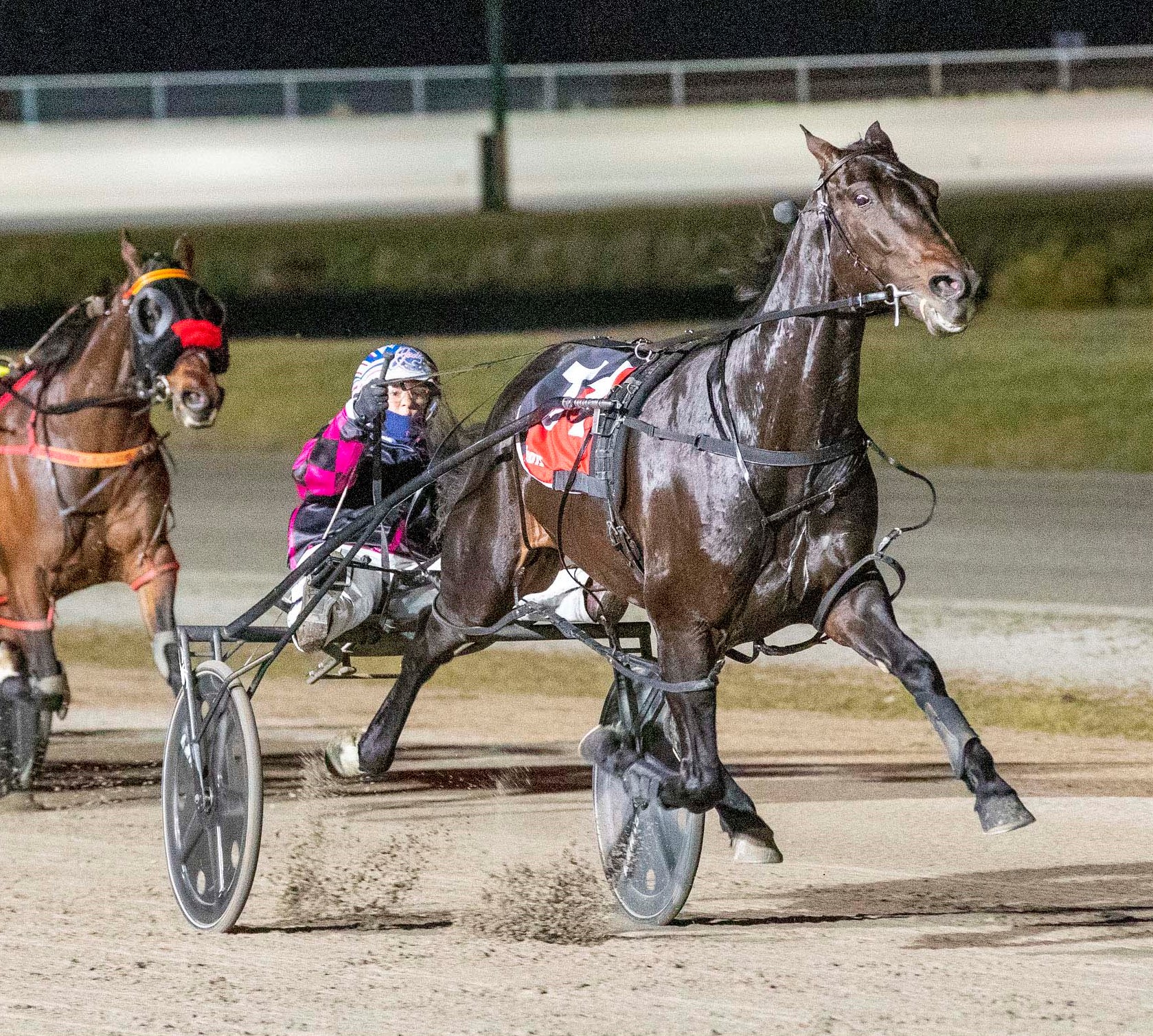 WHILE all the hype is around Ladies In Red's return, it's just one of many things on the plate for premier trainers Emma Stewart and Clayton Tonkin.
Ladies In Red, and Tough Tilly for that matter, will either trial this week or next as they prepare for the Australian Gold 4YO heats at Ballarat on April 27.
Stablemate and last season's Victoria Derby and Breeders Crown champ Act Now is a tad ahead of them and set to race in the next week or so.
The trio will head to Menangle for their respective $210,000 Australian Gold finals on May 7.
Right in the middle of all that, Stewart and Tonkin have some quick planning, a bit of a juggling and a lot of travel for open class features with pacers like Beyond Delight, Like A Wildfire, Demon Delight, Phoenix Prince and Longfellow.
"We'll split them between Tasmania and Mildura," Stewart said. "We just haven't settled on exactly who will go where as yet."
It's not ideal that both features essentially clash.
The heats of Tasmania's Easter Cup are at Launceston on April 10 with a $100,000 final six days later from a standing-start over 2698m.
Mildura's heats are on April 19 with a $60,000 final four days later from a mobile over 2600m.
While it's good for Stewart, Tonkin and their owners to split their horses, both races offer good prize money and it's disappointing the talent pool will be shared between them.
The stable also has plenty to look forward to with brilliant juvenile Petracca.
The late decision to back him up eight days after a luckless and huge third in the Bathurst Gold Crown paid dividends when Petracca won the Shakamaker Classic by a staggering 40.5m on Saturday night.
"He's just a perfect two-year-old … small, fast and a lovely pacer," Stewart said. "We think he's very good."
So do we all after watching that win.
---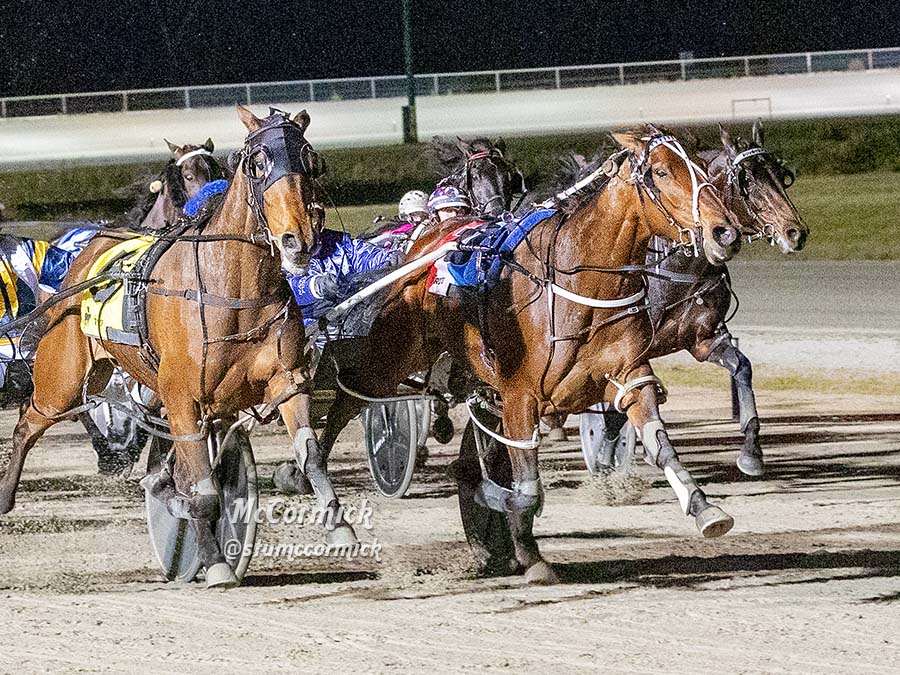 IT will be so exciting to see how champion mare Amazing Dream launches her US career later this week.
Off the back of a sparkling Meadowlands trial win yesterday morning (Sunday our time), new trainer Linda Toscano confirmed Amazing Dream would either race at Yonkers or The Meadowlands this weekend.
I've always found it tricky to pick which of our horses will excel in the US, but Amazing Dream certainly ticks every box. She's as tough as she is fast and was a very rare mare in NZ and Australia who could beat the boys at the highest level.
As former NZ and Aussie mare Shartin showed a few years back, there are enormous opportunities for top mares in the US. She was crowned US Horse of the Year in 2019.
Amazing Dream boasts an infinitely better CV than Shartin did when she headed to the US and hopefully that translates into performance.
The fact former gun Aussie driver Todd McCarthy will drive Amazing Dream simply adds to the excitement.
---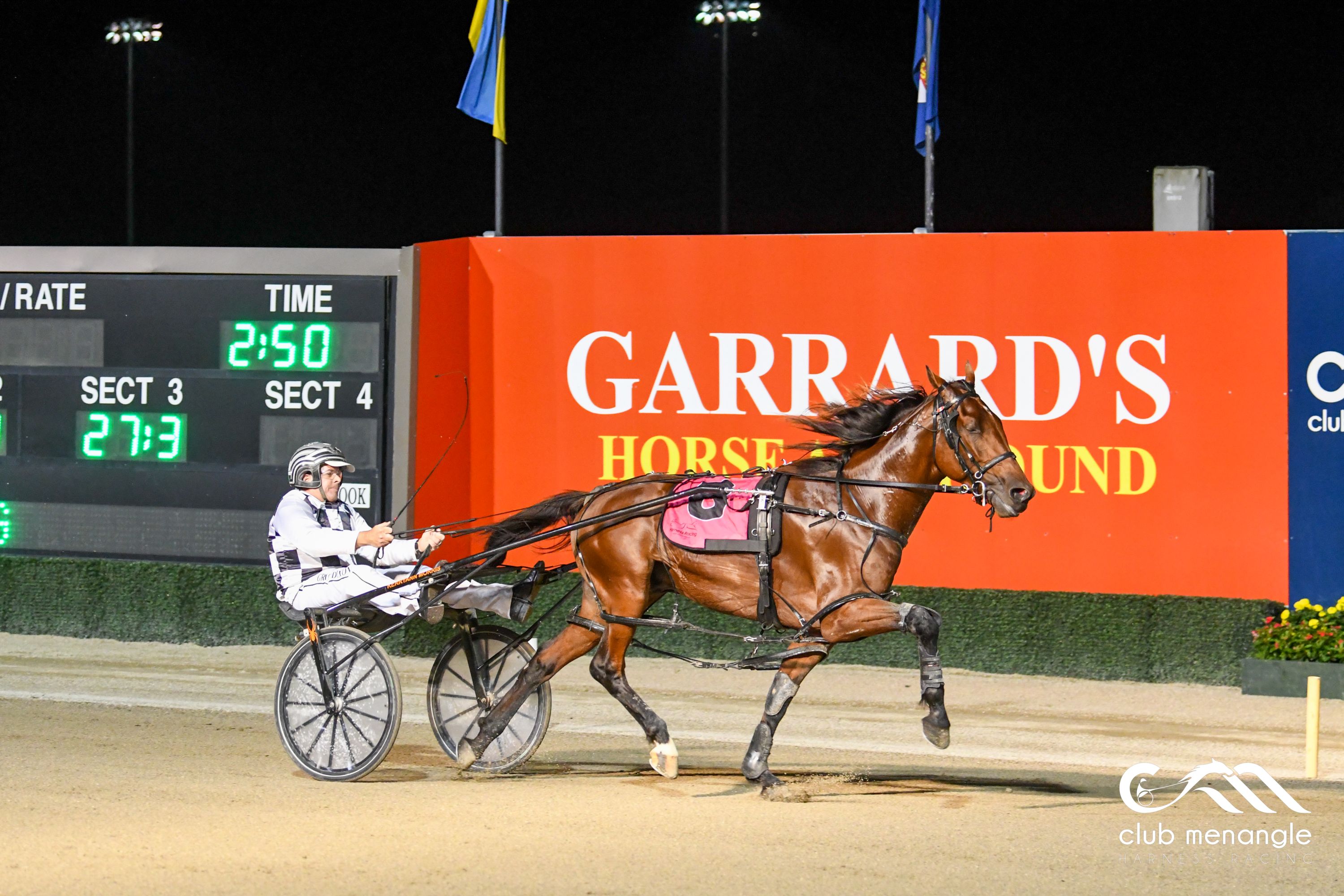 VICTORIA will be the big winner from glamour three-year-old Leap To Fame's absence from the rich Australian Gold final at Menangle later this month.
It's with a longer-term view to a sustained Victorian raid that trainer-driver Grant Dixon has opted to bypass the Gold and give Leap To Fame a longer break now.
"He needed to get a break somewhere and when we looked right through the calendar, now was the most suitable time," he said.
"He'll be back for the Winter Carnival (Constellations) up here (Queensland) and then we'll set our sights on a trip down for the Victoria Derby and Breeders Crown."
Leap To Fame already has tongues-wagging in his home state but grabbed national attention when he arrogantly won his heat and final of the NSW Derby at Menangle on February 26 and March 5 respectively.
The son of Bettors Delight has raced just 14 times for 11 wins and two seconds.
Owners Kevin and Kay Seymour turned-down some monstrous offers, two of $1 million or more, after the Derby win.
Leap To Fame is clearly the best Aussie three-year-old we've seen this year, but we anxiously await the return of last season's standout juvenile Catch A Wave, who was sent for a long spell after winning the Breeders Crown 2YO final on November 20.
It's already exciting to think about Leap To Fame and Catch A Wave locking horns for the first time, but it almost certainly won't be before the Victoria Derby in October.
---
The opinions expressed in The Forum are those of the author and may not be attributed to or represent policies of Harness Racing Victoria, which is the state authority and owner of thetrots.com.au.