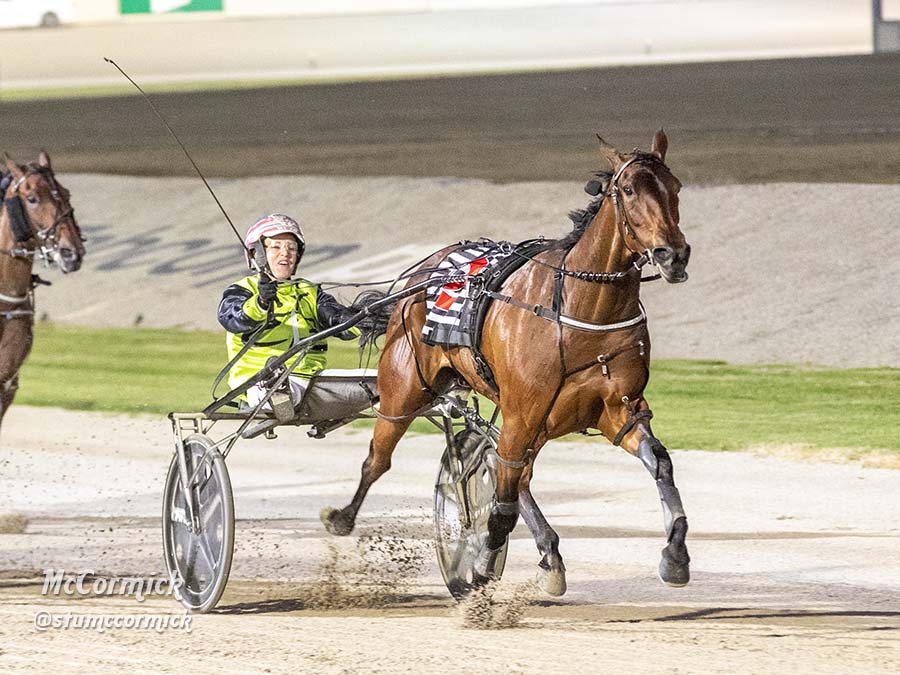 THIS will be a special night for the TOUGH TILLY team.
It's the first time the big group of 30, including the "face" of the filly, young Tilly Wilkes, will all gather trackside to cheer for their superstar in the $350,000 Group 1 Australian Gold 3YO final at Melton next Saturday night.
Because of COVID-19, the Tough Tilly team has been restricted to meeting and watching her races together away from the track.
"We had a small group go to the NSW Oaks, but this is the night we've been waiting for … to get everyone together at the track for a big race," Craig Judd said.
"This filly has become so important to promoting awareness for EB (Epidermolysis Bullosa), let alone the money she's raising for EB research as well.
"She's raised about $67,000 so far and with 20 per cent of whatever she earns this week, hopefully it's the first prize and another $30,000 or so."
Tough Tilly was breathtaking winning the second of her Gold heats at Kilmore last Friday night, clearing out by 14.5m in a sizzling 1min54sec mile rate for 1690m, just 0.6sec outside Bitobliss's all-aged track record from 2014.
"The team said she's improve on the first-up run and she certainly did. It looks like she's right at the top her of game going into the final," Judd said.
"This one means a lot on a few levels, having us all trackside and getting another shot at ANNTONIA, who beat us in the Oaks. We all felt everything that could go wrong for us did go wrong in that Oaks and we're itching for another crack at her.
"We just need a decent draw. It'll be so important in a strong race like this."
Tough Tilly's 3YO Fillies' final is one of four rich Australian Gold finals on the stellar Melton card next Saturday night.
---
WHAT a rich and exciting history the NSW Regional Championships have built in just two years.
After the powerhouse win of WOLF STRIDE and wonderful stories around other regional winners last year, the momentum has continued this series.
From Gemma Hewitt's breakthrough Group 1 win with KEAYANY KREUZER at Bathurst to the Robbie and KerrynAnn Morris story that was the Hunter and Metro finals.
Robbie teamed with Geoff Harding for a tough win with THE CHOREOGRAPHER at Newcastle on Friday night, then rushed to Brisbane to drive some of his own stable runners at Albion Park on Saturday while KerryAnn trained and drove $34 outsider EYE CAN RUN to win the $100,000 Metro final at Menangle.
As Sky Racing's Brittany Graham reported, the win came just three weeks after KerrynAnn gave birth to daughter Stella.
Importantly, the Championships are creating genuine "Grand Finals" for the backbone of the sport in regions and giving everybody something to aim for.
---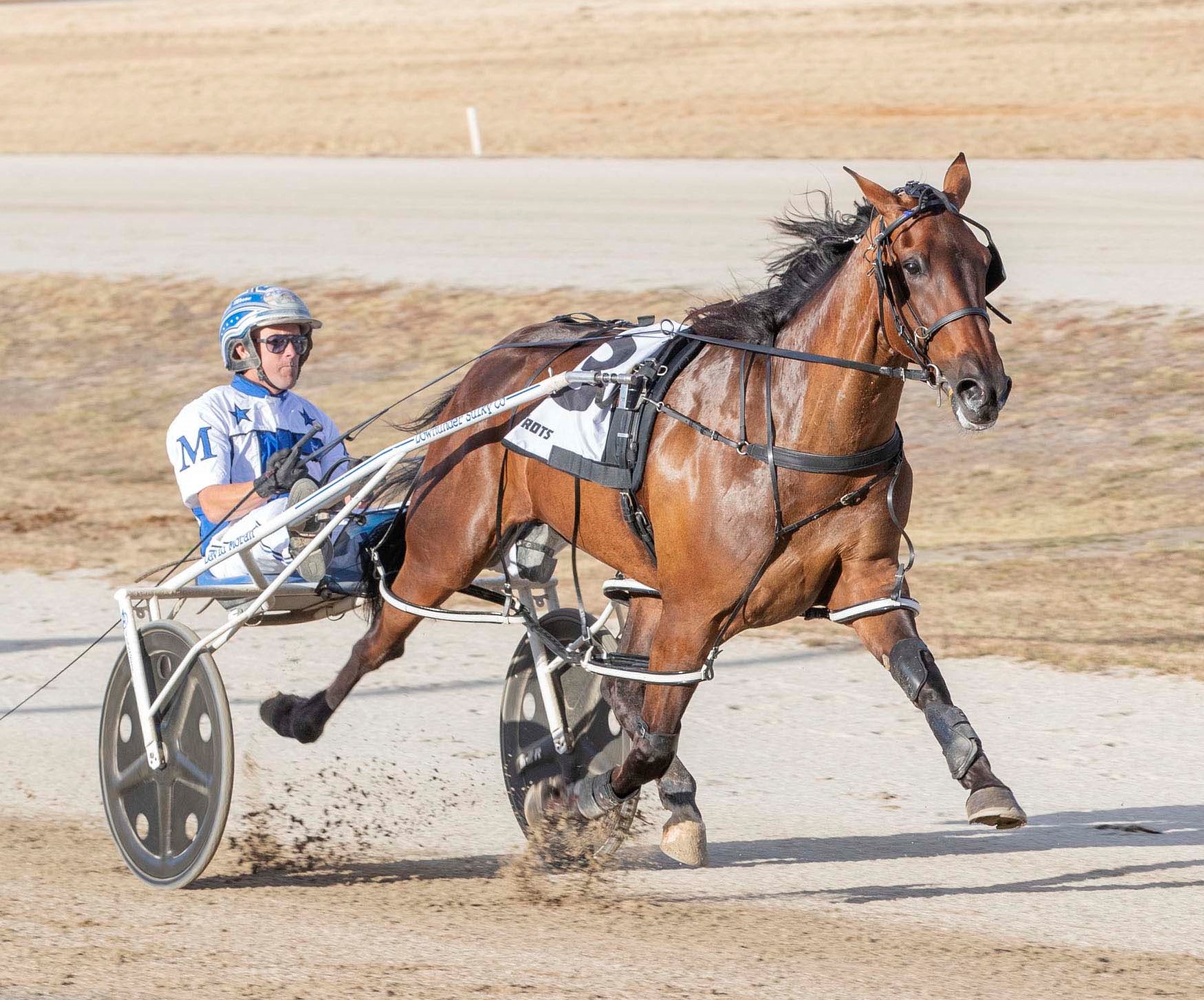 NSW Derby winner PATSBEACHSTORM left trainer-driver David Moran scratching his head on Saturday night.
Moran felt the gun three-year-old was primed for a winning return, but he was lacklustre at best when a labouring fourth to the SANTA CASA BEACH in a heat of the Alabar Vicbred Platinum Metropolitan Pace series.
"I don't know what to make of that, he felt so flat. I'll pull a blood and get him checked out," he said. "He didn't have the blocks on and he'll need to have them back on for the final. Hopefully he's a different horse next week."
X X X
IT'S great seeing the rise and rise of Jack Trainor.
The young former Kiwi horseman stormed to prominence during the Carnival of Miracles earlier this year through the deeds of STYLISH MEMPHIS and ANNTONIA.
His strike rate and the growth of his own stable since has been stunning and was further highlighted with the eye-catching first-up win of stable newcomer POCKET OF TERROR at Menangle on Saturday night.
Back from six month's out, Pocket Of Terror thrashed a strong free-for-all field in a performance suggesting he's worthy of chasing bigger and better races in coming months.
"He surprised me a bit because I thought he might have been a run short, but he jogged it in," Trainor said. "I hadn't thought about going to Queensland, but I'll chat with the owner and see how he goes his next couple of runs."
Trainor heads down to Melton next Saturday night to drive NSW Oaks winner ANNTONIA in the Australian Gold final.
"I can't wait. She's so exciting, but you've to respect TOUGH TILLY. She looked fantastic, even a bit scary, how well she won the other night," he said.

Catch Adam Hamilton on Sky Racing's Harness Racing coverage and guest appearances on In The Gig, Tuesday's on Sky 2 from 6pm.
Check out all the LIVE Harness Racing action on Sky Racing, the Sky Racing website and the Sky Racing Active and TAB apps.
The opinions expressed in The Forum are those of the author and may not be attributed to or represent policies of Harness Racing Victoria, which is the state authority and owner of thetrots.com.au.