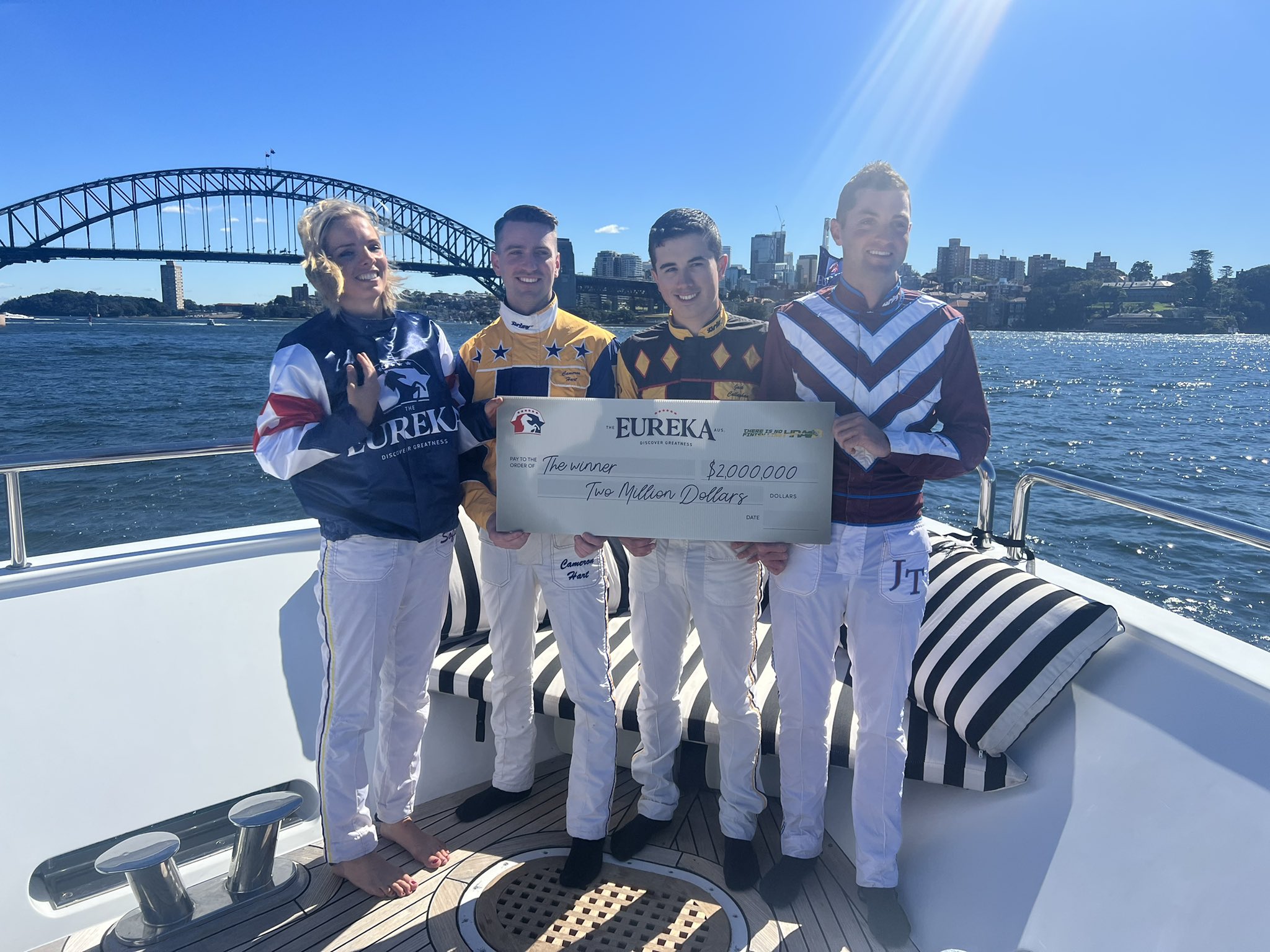 Now The TAB Eureka has been launched and demand for slots is astronomical, what's the best way to allocate them?
All we know for sure at this stage is naming rights sponsor TAB gets a slot as part of its deal.
So that leaves nine.
I've got no doubt there will be more than 20, maybe lots more, legitimate expressions of interest for those remaining slots.
Within hours of the Eureka being launched – and wasn't all the fantastic publicity refreshing – all the biggest individuals I regularly deal with in the game had put their hand up for a slot.
It's not surprising given the huge upset with an extra $1.13 million being tipped-in over the $1 million raised from the 10 slots at $100,000 each. It's just plain smart business to be part of it if you're got enough folding stuff to do so.
I'm not sure what Harness Racing Australia has in mind, but there have been a lot of options tossed around for how to allocate those last nine slots to the many hopefuls.
One was to have a dedicated TV show – presumably on Sky given the TAB sponsorship – where nine marbles are drawn from a barrier.
Good theatre, yes, but potentially not the best outcome for the race or Harness Racing Australia.
As a couple of sharp minds said to me: "Make them earn a slot beyond just having the hard-earned to be able to pay for it."
What they are saying is, vet the full list when Expressions of Interest close. Finalise the list and then go back to them asking for a "pitch."
Why do they think they deserve a slot? How will they use the slot to promote the race and industry? What can they do with the slot to help take the Eureka outside the harness bubble and into the broader sporting domain?
Potential slot holders could bring in sport stars or celebrities to be ambassadors or "faces" for their slot.
Then an independent, HRA appointed panel of say three people could assess all the "bids" for a slot and award the last nine as they see fit.
The energy and excitement around the Eureka is something pretty special and the potential to build on that with the right process for allocating slots is the next important step.
Then comes the chase for horses, long before the race itself.
This is going to be fun.
---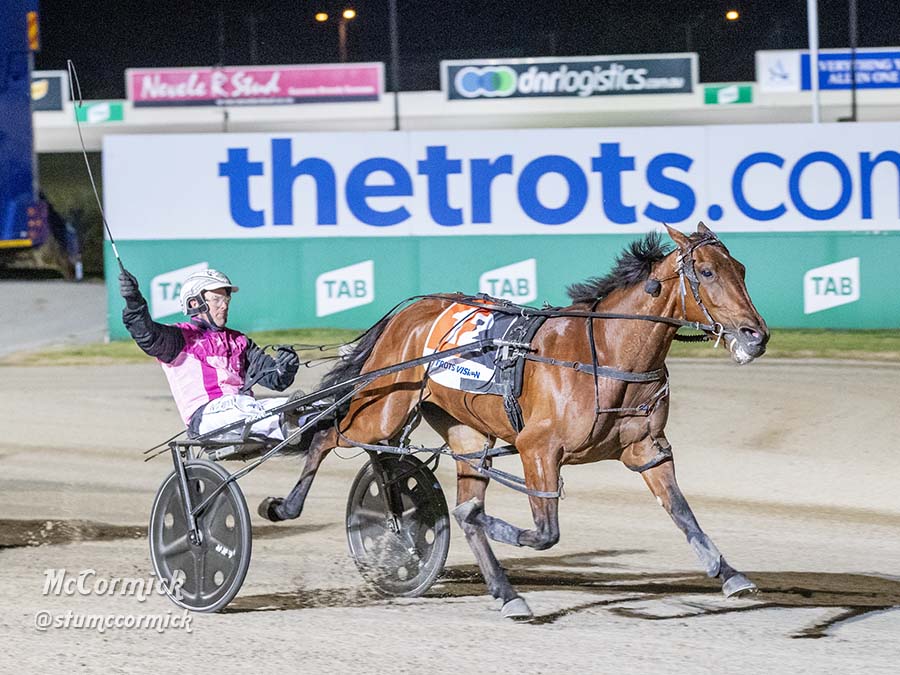 Nathan Jack can't wait to go from spectator to "partner" when champion mare Ladies In Red returns to racing at Ballarat on Wednesday night.
"She gave me an unreal feeling at the trials," he said. "I don't think you fully appreciate how great the very best horses are until you sit behind them.
"I don't think I've seen a better filly. I certainly haven't seen a more dominant one. She does the unthinkable."
Ladies In Red resumes against four of her classy stablemates – Tough Tilly, Joanna, Beach Music and Rogue Wave – in a heat of the Australian Gold 4YO Mares' series.
On the same night, her star stablemates Act Now and Beyond Delight clash in a heat of the Gold series for 4YO entires and geldings.
The $210,000 finals at Menangle on May 7.
---
Shane Tritton calls it the US version of the Inter Dominion, so the former Aussie horseman is pumped to have a runner in the MGM Yonkers Bogarta final tomorrow (Tuesday) morning our time.
Interestingly, five of the eight finalists in the $US549,000 race are former "Down Under" pacers.
Tritton and his wife Lauren's hopes sit with Kiwi-bred Nandolo (barrier seven), who will be driven by Jason Bartlett and boasts two wins and two seconds from five runs this year.
The other former Down Under runners are: Jack's Legend (gate three), Funatthebeach (four), Leonidas (six) and Pat Stanley (eight).
Todd McCarthy takes the reins on Pat Stanley and Dexter Dunn will drive in the race as well on pole marker Tattoo Artist.
"It's great to be part of a big race like this," Tritton said. "We've got Muscle Factory almost ready to go and Anothermasterpiece isn't too far away, either."
Like most Aussies, Tritton is hoping Amazing Dream keeps stamping herself in the US.
"The mares over here don't have huge depth, there are only three or four who can get down to 1.49/1.48 times and I think she'll be right with those," he said. "If she can find a bit more sheer speed and adjusts to the races here, she could be unbeatable, but she's still got to do that."
---
The opinions expressed in The Forum are those of the author and may not be attributed to or represent policies of Harness Racing Victoria, which is the state authority and owner of thetrots.com.au.