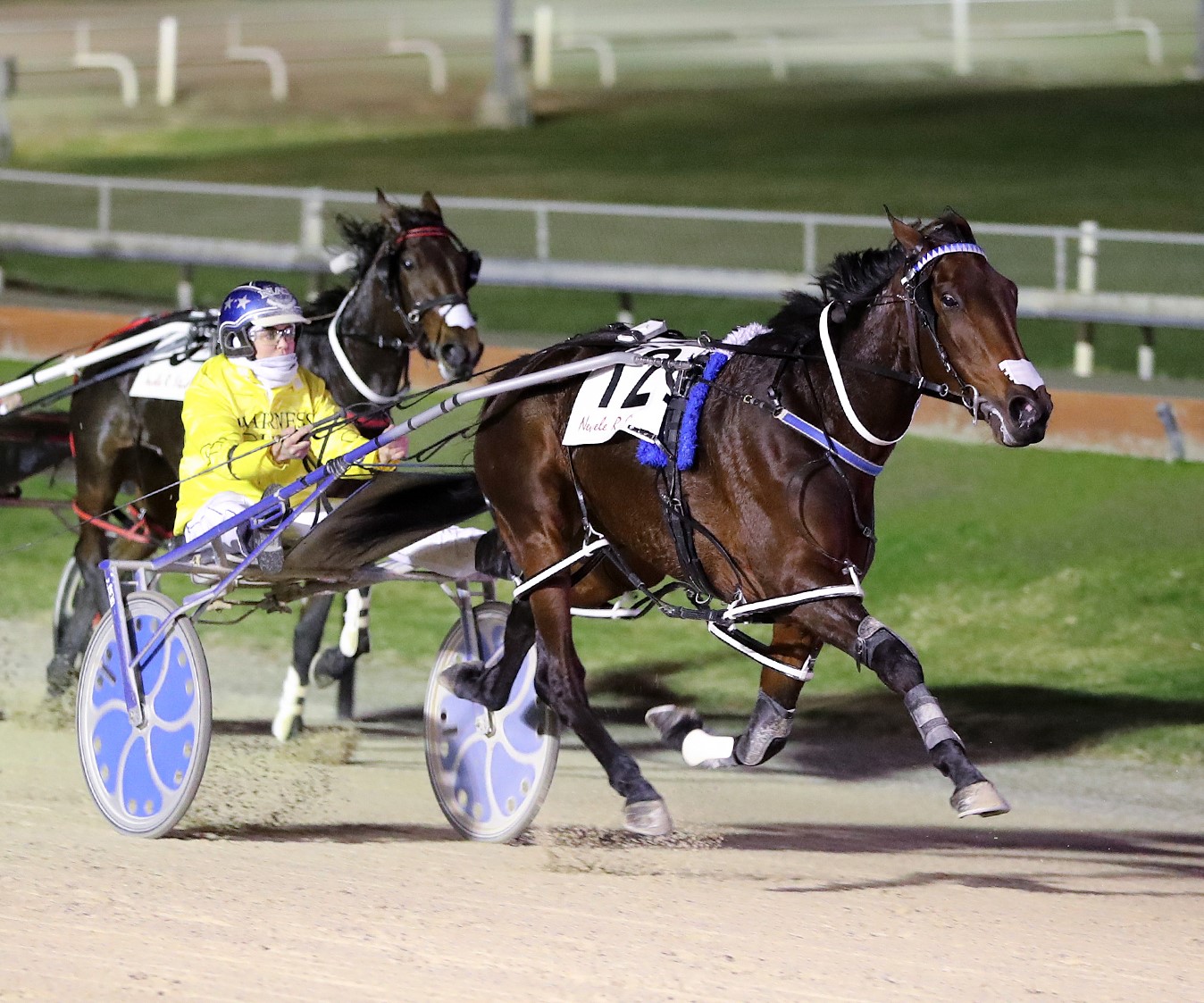 WHO is the pacing princess of Australasia?
Of all the exciting racing looming in next month's Breeders Crown, the must-watch is the battle for supremacy in this epic crop of three-year-old fillies.
When it was confirmed Bettor Twist (pictured) was crossing the ditch, the Kiwis declared she would sweep all before her, given she was a six-time Group 1 winner, looked out of this world winning the Harness Jewels and was up with the best fillies they'd seen in the modern era.
She may still do so, but there was a reality check at Geelong last Saturday night.
Yes, Bettor Twist was underdone and did plenty of work, but Beach Music beat her quite clearly and seemed to be holding her comfortably on the line.
Both runs were outstanding.
But, standing at home in her stall was Ladies In Red.
She's the best Aussie filly I've seen since Tailamade Lombo more than 20 years ago.
That Victoria Oaks win was out of this world and there's every reason to think she will just keep improving given she's only raced four times this year.
After Saturday night, Ladies In Red is the top seed, but Bettor Twist will improve and Beach Music is learning more with every run and clearly a different, more lethal filly when she can bowl along in front.
The heats of the Crown after Saturday week at Bendigo, into the semis and final at Melton on November 13 and 20.
---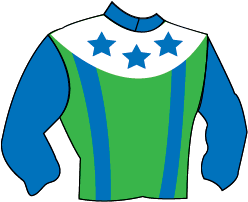 THE change in racing season to a calendar year has produced so many positives, but inevitably there would be some tweaking needed along the way.
Saturday night is a prime example with the clash of the $100,000 Group 1 Len Smith Mile at Menangle and the $75,000 Group 2 4&5YO Championship at Melton.
It's a real shame, robs both races of some much-needed depth and must be addressed for next year.
Had they not clashed, Chariots Of Fire winner Expensive Ego (pictured) and probably his emerging stablemate Spirit Of St Louis would have added some serious class and flair to the Melton feature.
Conversely, with King Of Swing having a short break, the Len Smith could certainly have done with Victoria Cup winner Max Delight and maybe a couple of others taking on the locals on Saturday night.
We simply don't have enough elite depth at the top level to tolerate such clashes.
Max Delight's trainer David Aiken admitted the Len Smith would've been very tempting, possibly with Malcolms Rhythm as well, had it not clashed with the Victorian features.
"There's some good racing here. Max Delight will go to the 4&5YO Championship and I'll work out whether Malcolms Rhythm and Reactor Now go there or the Yarra Valley Cup (November 4)," he said.
"I'm probably leaning towards Yarra Valley with Malcolms Rhythm because he's near the top of that Country Cups' points table, but don't hold me to that.
"I'll probably take all three to the Inter Dominion, but it's going to be a hectic time for us trainers with so much on, like the Breeders Crown and Vicbred, in Victoria around the same time as the Inter Dominion."
---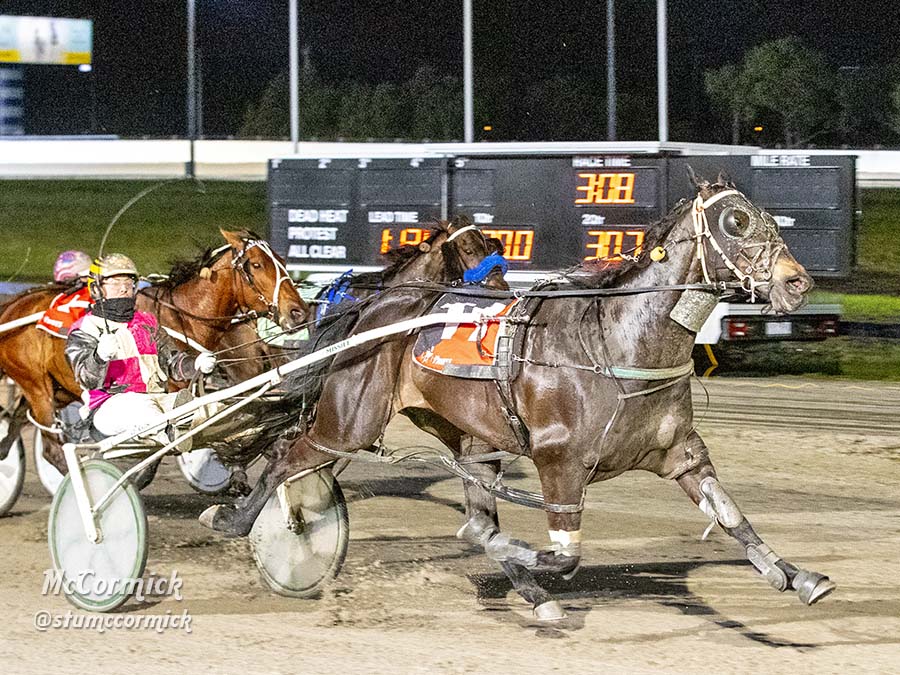 JUBILANT trainer Mick Chircop has some thinking to do with General Dodge.
Even though not many backed him, most cheered when General Dodge returned to his sparkling best to thrash his rivals in last Saturday night's Group 2 Geelong Cup.
Chircop's patience, hard work and belief had been rewarded.
But what happens next?
As much as Chircop has always taken the conservative approach, General Dodge is a rising nine-year-old, the clock is ticking and he's back in the zone.
The Hunter Cup is the logical main target, maybe the Miracle Mile after that.
But where does Chircop take General Dodge between now and then?
A last-minute nomination and road trip to Menangle for Saturday night's Len Smith Mile. That's not the craziest idea given it won't be a strong race and General Dodge's lethal speed would surely be suited by the big track.
Otherwise, it's just pick and choose some free-for-alls and maybe country cups at home.
---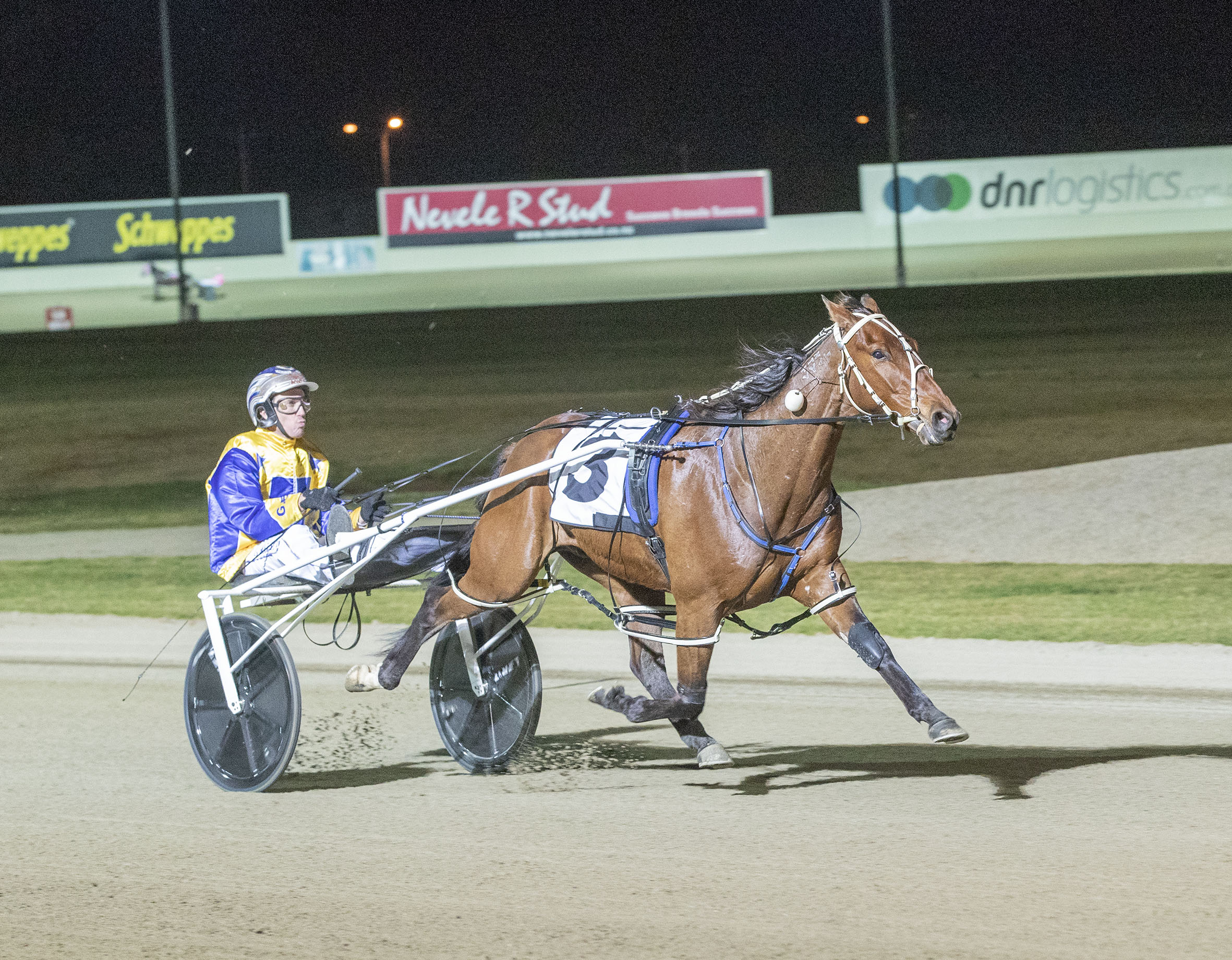 ALL might not be lost for pint-sized superstar Chicago Bull just yet.
The whole of WA and many around the country let out a sigh of disappointment last Wednesday when a setback derailed his planned first-up run at Gloucester Park last Friday.
But trainer Gary Hall Sr said the setback remained unclear and tests over the next two weeks would decide whether Chicago Bull has any chance of chasing the big Fremantle/WA Cup double at Gloucester Park in January.
"We've still got time, but not a lot," he said. "We'll do all the tests we need and make a call within the next 10 days or so. There's still a chance.
"This next week or so is crucial. It could decide whether he races again at all, not just at the Carnival.
"He's a rising 10-year-old and even though we thought his work was better than ever, if he needs a fair bit of time out now, we might retire him."
What a marvel Chicago Bull has been with 97 starts netting 61 wins, 27 placings and $2.33 million.
It's easy to say he's done enough and deserves retirement, but if a great, respected trainer like Hall Sr thinks he's worth bringing back, then I say let's do it.
---
The opinions expressed in The Forum are those of the author and may not be attributed to or represent policies of Harness Racing Victoria, which is the state authority and owner of thetrots.com.au.