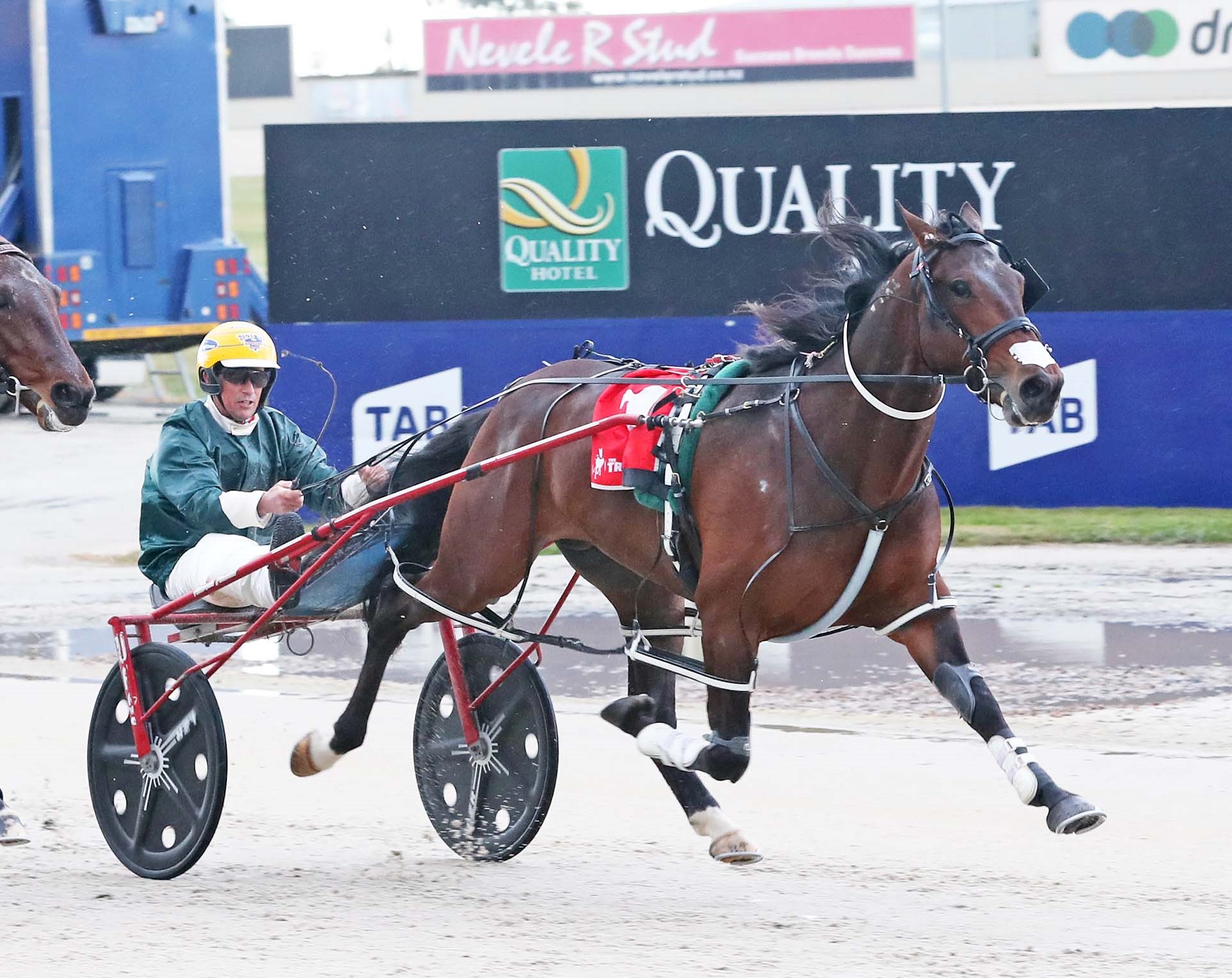 The Breeders Crown series can mount a strong argument that it's the best age-restricted racing we have in harness racing.

The prizemoney is outstanding and the competition always even, with horses and connections coming from far and wide to attack the heats and semi-finals for a run at a Crown.

I've always been a major fan of semi-final racing, whether that be the Vicbred Super Series, New South Wales' Breeders Challenge or any other age-restricted series because of the spread of talent mixed with competitive racing.

But, whenever Group 1 glory and almost $1.5 million goes on the line, the heat rises and our focus narrows.

One of the first major harness racing events I attended was a Sunday at Tabcorp Park Melton for a Breeders Crown Finals day. It's a race I've been hoping to get a horse into ever since - the chase continues!

So, as we inch closer to the mammoth Saturday evening, with eight Group 1s and a pair of Group 2s, I thought I'd stroll back through some of the more memorable performances in Breeders Crowns across the past decade.

Here are the five that caught my attention when I was surfing the honour rolls and watching the replays. I'd love to know your favourite Breeders Crown memory. Jump on Twitter and tag @TheTrotsComAu or @joshjenkins24 and let us know.

KING OF SWING: 2017 Breeders Crown for 2YO colts and geldings, driven by David Butcher for trainer Ray Green.

Ray Green - current trainer of recent New Zealand Cup winner Copy That - sent over a little known but well bred colt from the north island of New Zealand for the 2017 two-year-old series.

As was the case then, King of Swing qualified by winning a heat in New Zealand before knocking them off in his semi at Ballarat.

With fellow superstars like Queenslander Colt Thirty One and Victorian Poster Boy to deal with, King of Swing was able to hold up from barrier one in the final, lead all of the way and see off Poster Boy and Colt Thirty One who ran second and third respectively.

It was just a sign of things to come for King of Swing, who went on to win a West Australian Derby before making another move, landing in New South Wales and conquering all with Team McCarthy.

There has been far more aesthetically pleasing performances, but King of Swing's 2017 Crown victory was the first of many, many big time performances from the half-brother to Bettor Twist.

OUR WAIKIKI BEACH: 2015 Breeders Crown for 2YO colts and geldings, trained and driven by Mark Purdon.

For a horse who won a shade below a million bucks on our shores (before departing for America) and won 19 on the spin before tasting defeat, Our Waikiki Beach was an oft-underrated horse.

He was another from the All Stars army of megastars but we saw plenty of him in Oz, as he won the Pacing Gold, Breeders Challenge and Breeders Crown all in his debut season at the races.

His 2YO victory was emphatic.

He worked three-wide for the opening 800m before forcefully taking the lead from Born To Rocknroll. He saw off that rival up the lane, but in third and fourth were Shadow Sax and Soho Tribeca - two horses who would go on to achieve amazing things.

As Mark Purdon crossed the line, claiming the Crown, it was the son of Somebeachsomewhere's 12th victory from 12 tries.

Our Waikiki Beach was untouchable as a juvenile. He was also criminally underrated and will rarely be spoken of as a champion of years gone by but his record is one deserving of that title.

PARTYON: 2016 Breeders Crown for 2YO fillies, trainer and driven by Mark Purdon.

Partyon won a Group 1 Jewels at start two but topped that with a Breeders Crown win at start five.

Beginning from gate seven, Partyon displayed gate speed and limitless class to secure the lead and see off all but Petacular entering the home straight.

Petacular - a horse she would clash with on a few occasions - kept coming all the way to the line in a two-year-old performance for the ages at the end of a long season for young horses.

In the end, Partyon staved off Mick Stanley's filly in an incredible mile rate of 1:54.4 on a wet and cold day at Melton.

Partyon would go on to topple Petacular in the NSW Oaks before the Victorian filly would get some revenge in the 3YO Breeders Crown.

Partyon's Crown win was one of three for Purdon on the day - something which would become a regular occurrence in our big races. The blue and silver silks would usually win a few.

LADIES IN RED: 2020 Breeders Crown for 2YO fillies, driven by David Moran for trainer Emma Stewart.

Another unbeaten superstar would emerge in 2020 when Lauriston Bloodstock and Tonkin/Stewart Racing would provide us with Mach Three filly Ladies In Red.

At only start number seven, she sat outside Group 1-winning filly Tough Tilly and breezed past her in a stunning 1:54.5 mile.

She would only be beaten once as a two-year-old and gave a strong crop a beating in the Victoria Oaks.

Ladies In Red's showdown with Kiwi pacing princess Bettow Twist is inarguably the highlight of a monster night this weekend.

MENIN GATE: 2015 Breeders Crown for 3YO colts and geldings, driven by Chris Alford for trainer Larry Eastman.

Menin Gate was the people's horse.

Trained and owned by larrikins from the bush, driven by cheeky champion Chris Alford and upstaging some of the big guns of the sport, 'The Birchip Bull' went on a rampage as a three-year-old, including victory in the Breeders Crown Final on August 30, 2015.

Leading from gate five, his chief rival was always going to be Mark Purdon's star, Follow The Stars, who sat in the trail awaiting his chance to out-sprint Menin Gate.

But the big boy was up for the challenge, zipping home in 27.3 and holding the Kiwi champ by 2.5m in 1:55.4.

Injuries struck him down, but his classic-aged campaign was incredible.

He claimed the Vicbred, Victoria Derby, Breeders Crown and Queensland Derby before succumbing to injuries.

He returned for one last hurrah, triumphing in the Swan Hill Pacing Cup before retiring.

Now, we countdown the sleeps before this weekend's mammoth action. Ladies In Red, Bettor Twist, Act Now, Catch A Wave or a bolter from nowhere - who will be our next memorable Breeders Crown champion?
---
The opinions expressed in The Forum are those of the author and may not be attributed to or represent policies of Harness Racing Victoria, which is the state authority and owner of thetrots.com.au.