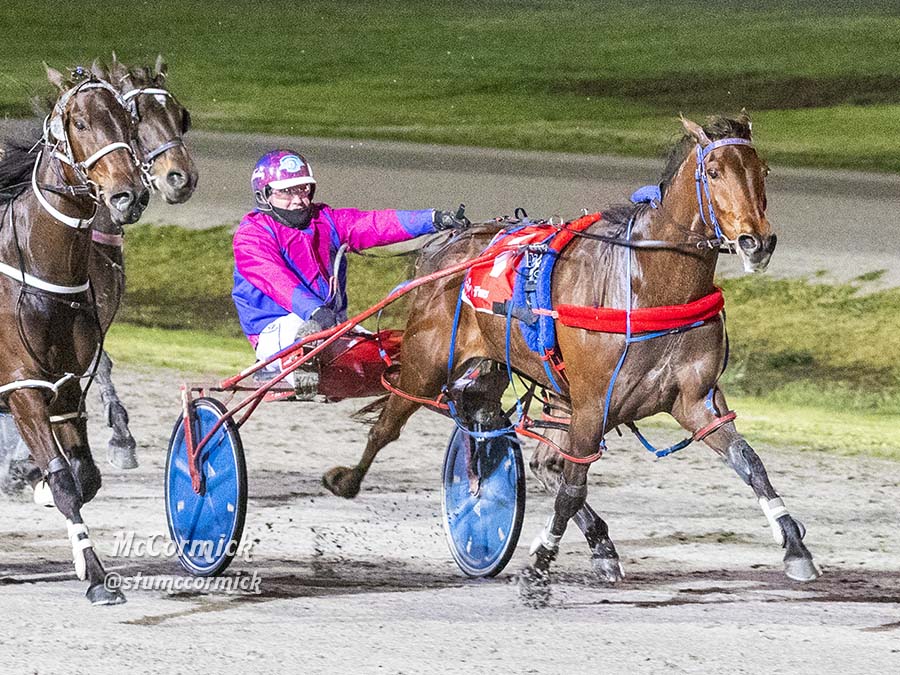 The "old marvel" tag is often used loosely in racing circles, thrown out quickly to describe an ageing horse who has been a loyal servant to his or her connections over a prolonged period of time.
But for Victorian harness racing fast class veteran Bulletproof Boy, it's truly a compliment that hits the mark.
The eight-year-old has been the pin-up pacer of Scott Ewen's Cranbourne stable for some time, so it's mind-boggling to think that he could still be getting better.
After a midfield finish in the Mildura Pacing Cup in mid-April, "Bullet" was freshened and returned for start 156 at Ballarat on Saturday where he produced one of the best performances of his career to finish second in the night's free-for-all event.
His 54.21sec personal last half - from back and wide around the Bray Raceway circuit - was something special and even raised the eyebrows of rival driver Kate Gath in the aftermath.
"I saw Bulletproof Boy come down the outside, and it must have run out of its skin because I don't know how it got as close as it did and got past us (Tango Tara) with those two closing sectionals," she said.
Sure, the run won't be celebrated like feature wins in the Group 2 Mercury80 Final or Smoken Up Sprint, but it's reaffirmed to Ewen that he's a horse still at the top of his game.
"It'd have to be in his top four performances," Ewen said.
"He's freakish. He's older, but you know what? He's come back better again."
There'll be no Inter Dominion campaign in Queensland during December, with a shot at next year's Miracle Mile high on the radar for Bulletproof Boy, who relishes the sprint trip journey and is expected to be suited by the long Menangle straight.
Sadly, the horse's owner and breeder Charles "Chook" Okmasich passed away shortly before the son of Art Official was able to win the 2019 Gawler Cup, but this presented an opportunity for new owners to get involved.
And what a ride they've had. Bulletproof Boy is now a 34-time winner, with prizemoney earnings up over $400,000 and no end in sight.
"He's just made my stable because of what he can do… but of course people expect you to do it with all of them," Ewen said with a laugh.
Bulletproof Boy starts second-up in tomorrow night's Our Maestro Free For All at Melton, where he goes around at double-figure odds from his back row draw.
His rivals include Jess Tubbs-trained duo Triple Eight and Better Eclipse, Emma Stewart's star Hurricane Harley and Andy Gath's Yambukian, who stunned the racing world when he defeated boom stablemate Catch A Wave two weeks ago.
---
The opinions expressed in The Forum are those of the author and may not be attributed to or represent policies of Harness Racing Victoria, which is the state authority and owner of thetrots.com.au.