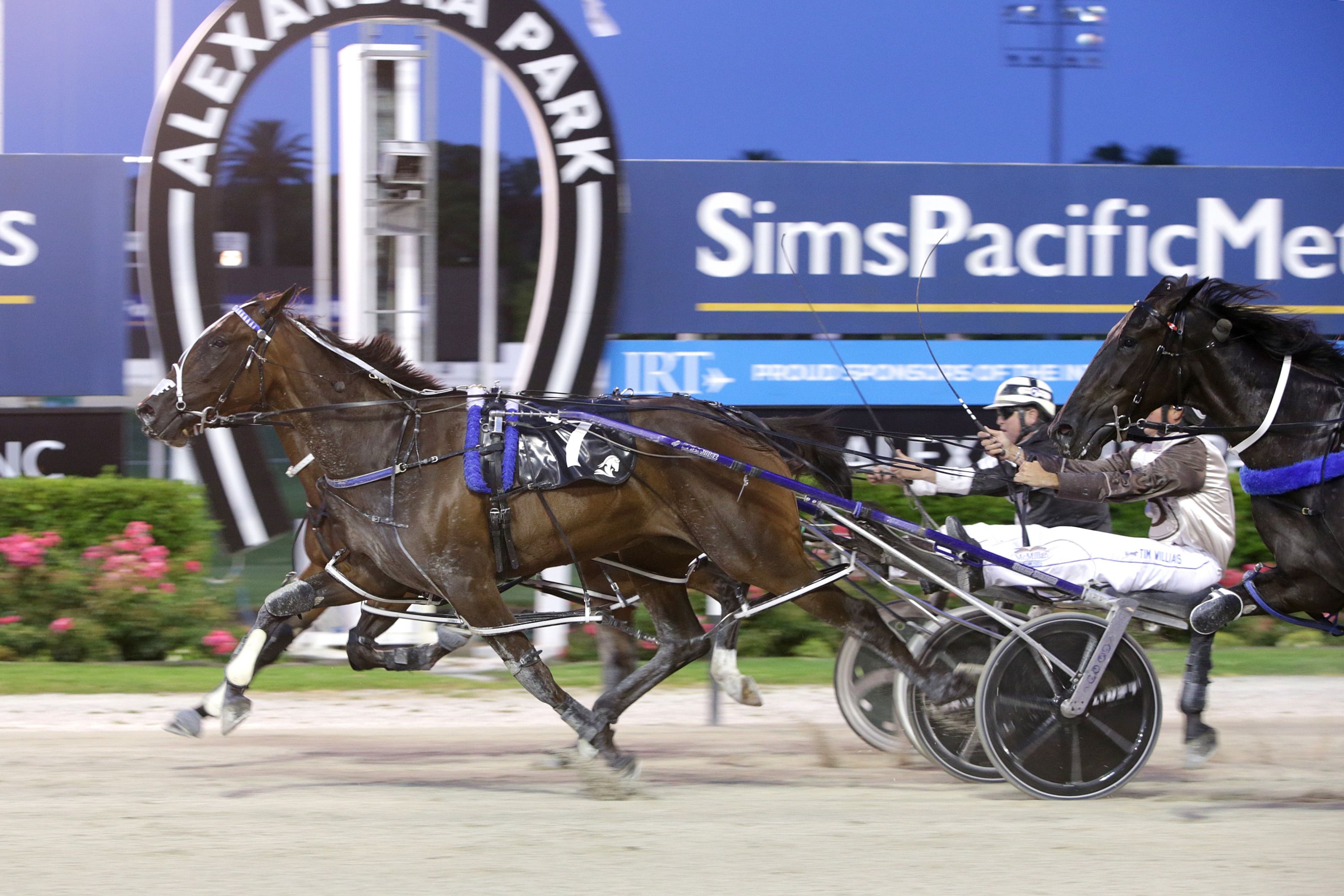 In much simpler times, we'd be having regular discussions about boom horses from New Zealand and whether or not they were set to teach our best a lesson when they arrived in Australia.
With the ongoing COVID-19 battle and very few horses making the trip across the Tasman, these conversations have been few and far between.
But one has emerged in recent weeks and it centers around the three-year-old fillies' crop.
Bettor Twist (pictured), the star Kiwi who has won six races at Group 1 level, has been sent out to join the Nathan Purdon stable and there's certainly a spruik on her that makes you sit up and take notice.
We'll find out a bit this Saturday night at Geelong when she appears first-up in the Allied Express 3YO Classic, where she'll be greeted by a tough back row draw and a handy field of young pacers.
Following that, perhaps the most exciting battle of the year looms: Bettor Twist versus our champion filly Ladies In Red in next month's Breeders Crown Series.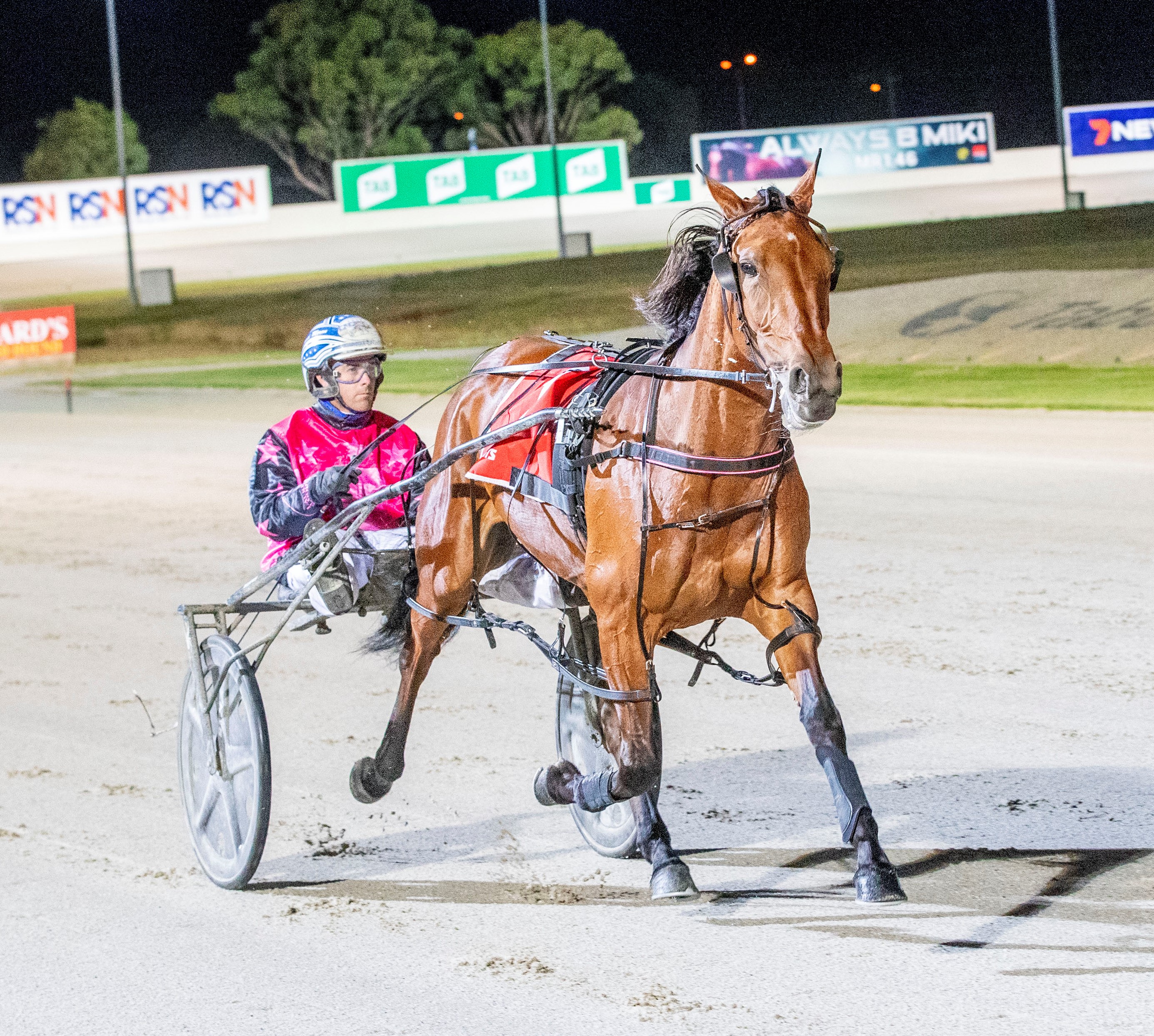 The reigning Victorian 2YO Pacing Filly of the Year, who is trained by Emma Stewart, is fresh off a dominant win in the Pryde's EasiFeed Victoria Oaks where she did it tough and demoralised her rivals to claim the 13th race of her 14-start career.
Clayton Tonkin, the partner of Stewart, told Burning Questions this week that he didn't believe Bettor Twist was a better filly than Ladies In Red, but was excited by the battle on the horizon.
"It will be great to see them clash in the Breeders Crown and then we'll be able to put it to rest, which one is the better horse. But I don't think she is," Tonkin said.
Rival trainer Andy Gath is well placed to make a judgement on the two fillies given his strong ties to New Zealand racing.
"She's a very good filly," Gath said of Bettor Twist.
"(Saturday) is a race you'd think she should be able to win, but everyone in New Zealand thinks she'll just come over here and win our Breeders Crown and everything else.
"They probably forget about Ladies In Red and how good she is.
"I think she'll get over this race no problem, but going forward I'm still in the Ladies In Red corner. I just love her. I think she's one of the best horses in Australasia, not only the best three-year-old filly but she's one of the best horses going around."