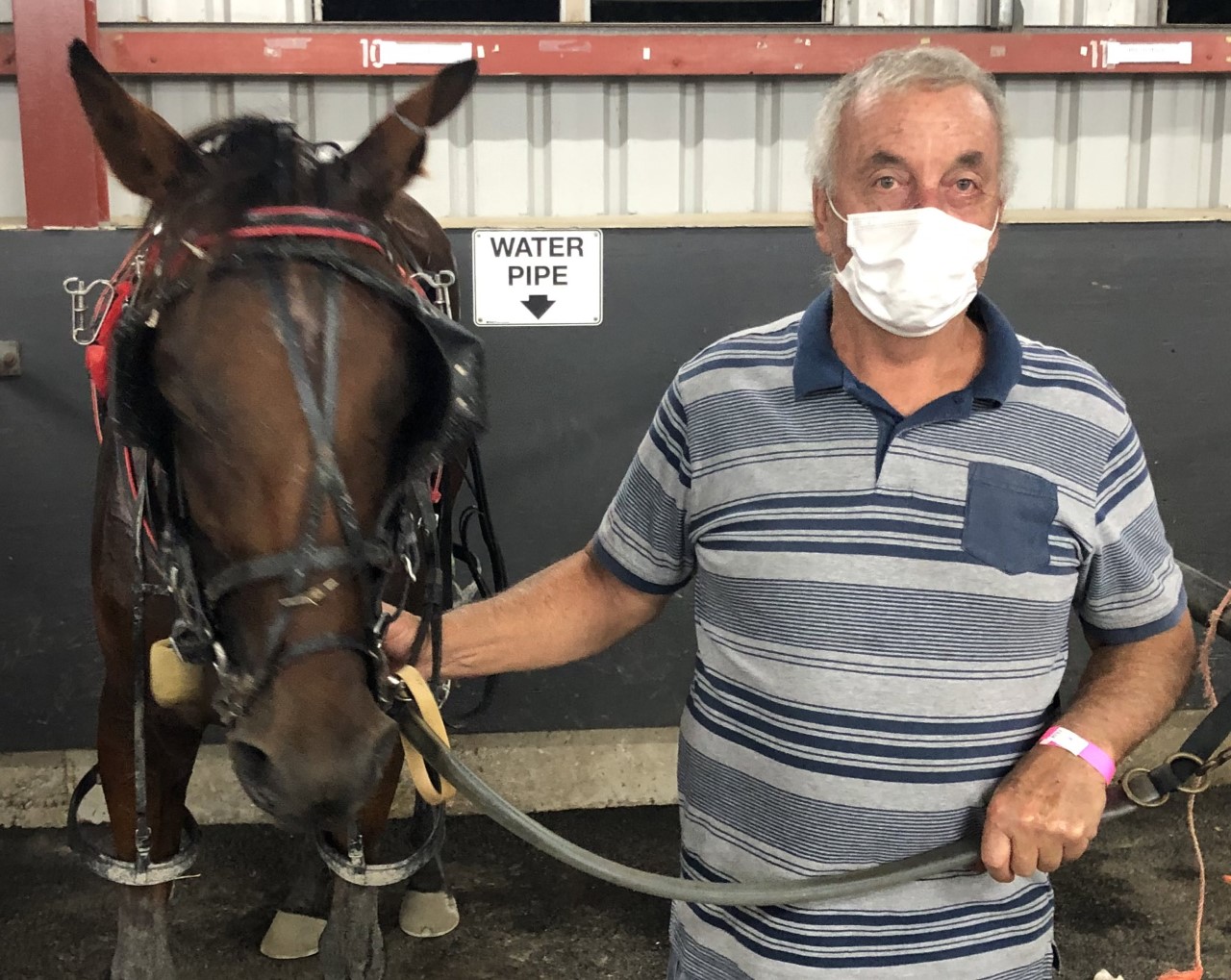 Stawell trainer Chris Blake admits he was shocked by the performance of his mare Tic Tact, who produced an electric dash home to win in style at Ballarat last Thursday.
The four-year-old is highlighted in this week's Time Is Money column, which focuses on standout performances from PJ Data's valuable timing system. PJ Data covered both the Ballarat and Tabcorp Park Melton meetings last week.
Tic Tact's win in the TAB Long May We Play Pace (NR up to 51) came thanks to a last 800m section of 55.86sec, which was clearly the fastest of the entire Bray Raceway card on February 18. In fact, Tic Tact was more than a second quicker home than any of her rivals in the race and proved the only horse to break 56sec all evening.
The mare drew barrier 10 and was positioned nicely three back in the running line by driver Grant Campbell, who then let the daughter of A Rocknroll Dance go down the back straight and she cruised in for a 6.2m win.
Blake said the run by Tic Tact was the best since he'd taken over as her trainer at the start of 2020.
"Previously when she had drawn back in the field she really hadn't fired much at all, but to do what she did the other day was just a complete shock to us. We didn't think she was capable of doing that, but obviously she can," he said.
Tic Tact, who formerly raced in Queensland, has now won four of her 28 starts.
WATCH TIC TACT'S RUN FROM BALLARAT BELOW
THE NUMBERS
TIC TACT
TAB LONG MAY WE PLAY PACE (2200m) - 1st
LEAD TIME: 43.96sec
LAST MILE: 1:56.54min
LAST 800m: 55.86sec
LAST 400m: 28.20sec
WHERE TO NEXT?
Blake is planning to return to Ballarat's Bray Raceway with Tic Tact on March 4 and hopes to use a mares allowance in a 4YO+ NR 51 to 54 event.
"That's what I want to do to get her off the front again... I reckon if she draws nice as a 51 (rater) then she'll be extremely hard to beat again," he said.
"She's got plenty of gate speed to get across and get to the front."
FASTEST FIVE
BALLARAT, FEBRUARY 18
LAST 400m
MYKORONA 26.79sec - 2nd DEL RE NATIONAL FOOD GROUP 2YO MAIDEN PACE
MASTER STRIDE 27.12sec - 3rd DEL RE NATIONAL FOOD GROUP 2YO MAIDEN PACE
VALOUR STRIDE 27.16sec - 1st DEL RE NATIONAL FOOD GROUP 2YO MAIDEN PACE
QUEEN ELIDA 27.23sec - 1st NEED FOR SPEED PRINCESS (HEAT)
THE CHANCER 27.29sec - 2nd FLYING HORSE ENTERTAINMENT VENUE VICBRED PACE
LAST 800m
TIC TACT 55.86sec - 1st TAB LONG MAY WE PLAY PACE
QUEEN ELIDA 56.37sec - 1st NEED FOR SPEED PRINCESS (HEAT)
LADY IN THE SKY 56.42sec - 4th NEED FOR SPEED PRINCESS (HEAT)
IMA CHERISHED STRIDE 56.72sec - 3rd NEED FOR SPEED PRINCESS (HEAT)
THE CHANCER 56.91sec - 2nd FLYING HORSE ENTERTAINMENT VENUE VICBRED PACE
CLICK HERE TO SEE THE SECTIONALS FOR EVERY RUNNER AT BALLARAT
TABCORP PARK MELTON, FEBRUARY 19
LAST 400m
UNCLE JORD 27.65sec - 1st TAB LONG MAY WE PLAY PACE
UNTITLED 27.66sec - 4th TAB LONG MAY WE PLAY PACE
FOOLISH PLEASURE 27.69sec - 5th SEPPELT WINES PACE
FLYING JO 27.86sec - 2nd HYLAND'S RACING COLOURS PACE FINAL
ONA HIGHWAY TOHELL 28.00sec - 1st SEPPELT WINES PACE
LAST 800m
UNCLE JORD 55.07sec - 1st TAB LONG MAY WE PLAY PACE
UNTITLED 55.19sec - 4th TAB LONG MAY WE PLAY PACE
FLYING JO 55.44sec - 2nd HYLAND'S RACING COLOURS PACE FINAL
FRANKS VERY MUCH 55.65sec - 5th TAB LONG MAY WE PLAY PACE
ASSASSINATOR 55.67sec - 3rd TAB LONG MAY WE PLAY PACE