There is no shortage of quality feature racing in Victoria over the next six months, which means plenty of the big stars will be on show.
With the recent retirement of Grand Circuit champion King of Swing, the door has been left open for the next king or queen of Australasia to step up. And we are going to learn a lot right here in our own backyard.
With exciting horses right across the country - as well as hopefully some of the best Kiwis - set to make the journey, the very thought of the upcoming battles is mouth-watering for any harness racing fan.
With such depth in both the pacing and trotting ranks, I have enlisted the help of several harness racing media identities to select just three horses that they are looking forward to seeing in Victoria over the next six months and discuss what races they may be targeting with so many options available.
Here's my thoughts and those from the rest of the team...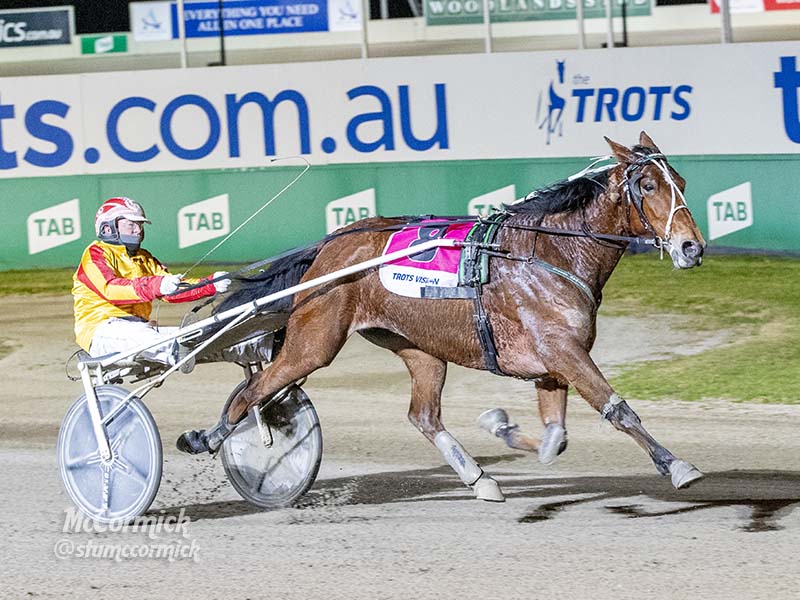 QUEEN ELIDA (4yo trotting mare)
A Group 1 winner at three, she went to a new level at the start of her four-year-old campaign. She is versatile, but there is no doubt only few trotters can match her for pure speed and that is going to take her a long way in the upcoming feature events. Brent Lilley's star has recently returned to work following a short let-up, with her major target races the 4YO mares Breeders Crown, and all going well, an Inter Dominion campaign.
CATCH A WAVE (3yo pacing colt/gelding)
Few horses have looked as dominant and untapped in some of the big races as this guy. Connections looked after him as a two-year-old by bypassing the Vicbred series to instead look longer term. He has gate speed, he is big, strong and effortlessly fast, and the good news is we will be seeing him very soon with plans to trial next week. The Victoria Derby and Breeders Crown are the main two targets on his agenda, with a question mark over the Vicbred once again with the Chariots following so soon after. While it is still 13 months away, trainer Andy Gath is also very much enticed by the $2.1 million The Eureka.
THE LOST STORM (2yo pacing colt/gelding)
We have only seen him once, but the son of Captaintreacherous could not have been more impressive. A beautiful looking colt, he appeared so professional on debut peeling off a 25.7 final quarter (54.4 half) without any challengers at Swan Hill. Vicbred and Breeders Crown eligible
and from the powerful Emma Stewart stable, there will be little doubt he will be targeting the two key age-restricted features. And if that one start is anything to go by, he is going to be a major player in my mind.
For mine, honourable mentions must go to the Cameron Ross-trained Steno, who is already a Group 1 winner and has some serious x-factor about her. Hopefully we see her in Victoria for the Breeders Crown.
Locksley Lover has been looked after by John Nissen and while an Inter Dominion tilt is more unlikely than likely, there remains plenty of options for him.
There's also Just Hope from the Jack stable. She is strong, fast and few three-year-old fillies can match her for gate speed. Whichever path they choose for her, she will make her presence felt.
---
MICHAEL GUERIN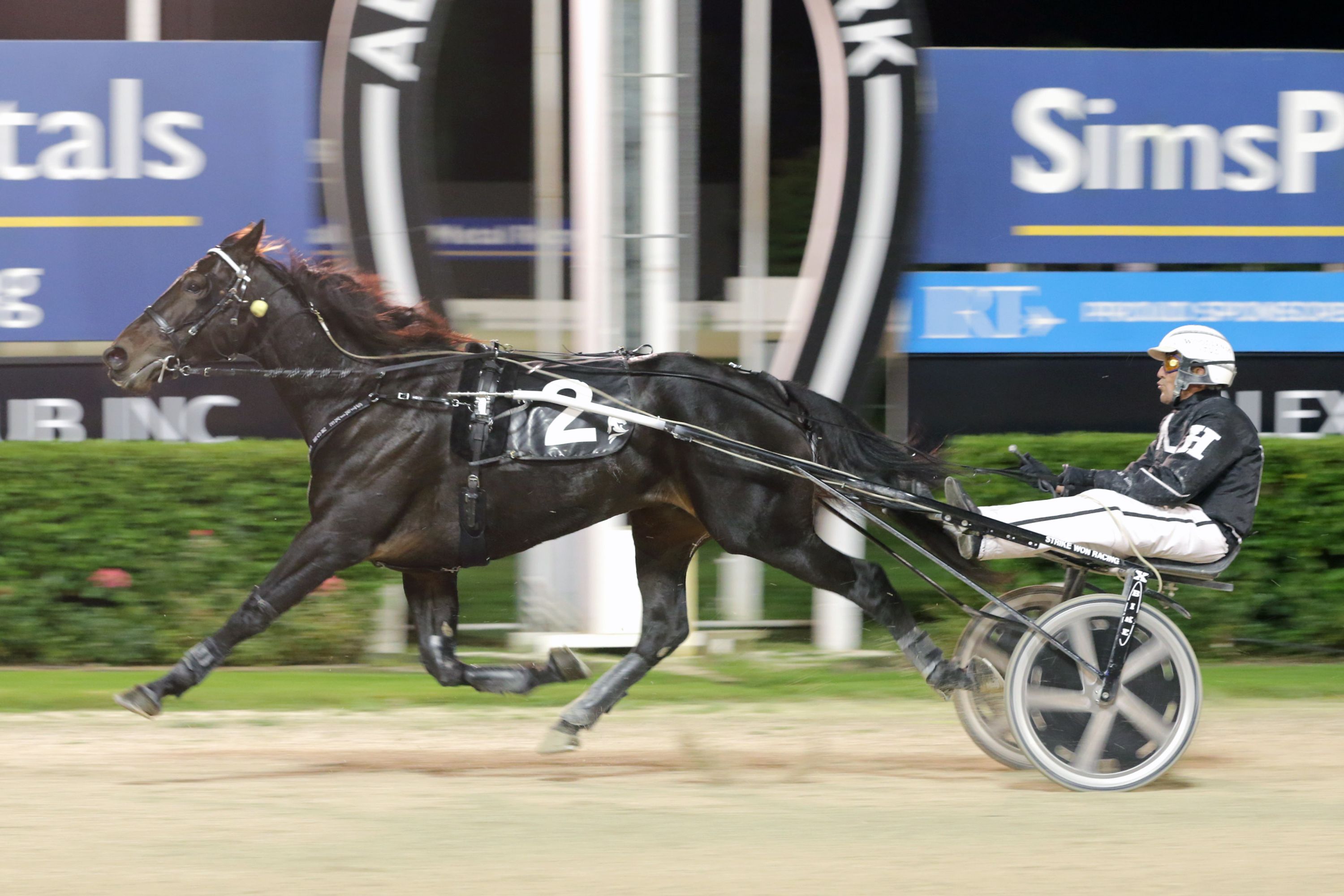 BOLT FOR BRILLIANCE (Aged trotting entire/gelding)
(Key target: Inter Dominion trot series) - Has developed into a very good horse and coming out of a vintage NZ crop. Has done plenty of Cambridge mobile racing, which will be ideal prep for Victoria.
AKUTA (3yo pacing colt/gelding)
(Key target: Victoria Derby) - Superstar three-year-old in NZ who will add some real class to what will already be a wonderful Derby. Whether he has the gate speed to impose himself on the elite Australians will be a crucial factor.
SELF ASSURED (Aged pacing entire/gelding)
(Key target: Inter Dominion pacing series) - More and more likely to make the trip and is now a hardened open class star. Physical superiority will mean the series takes little out of him to qualify, and while not unbeatable obviously, he has the Purdon factor.
---
JOSH JENKINS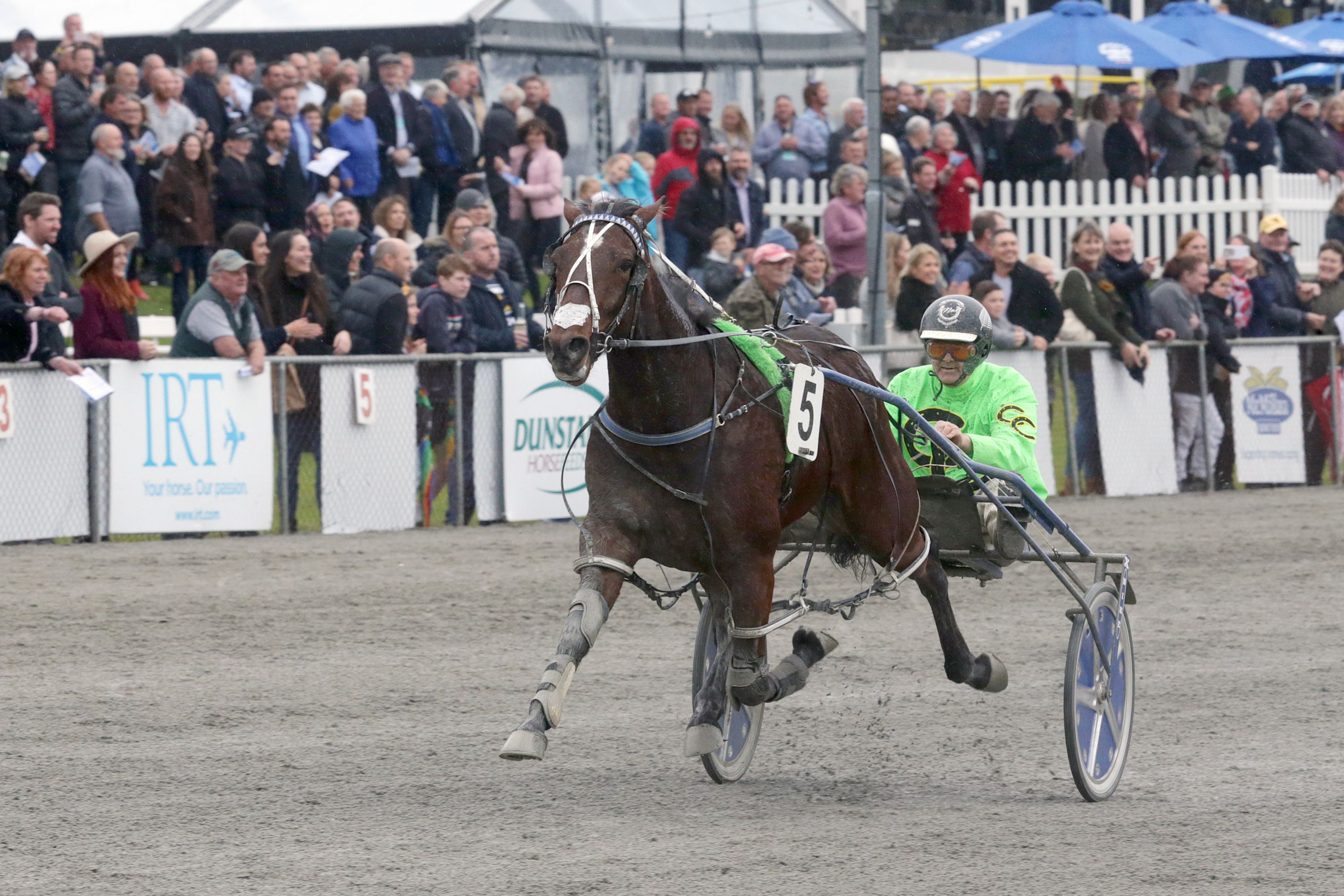 AKUTA (3yo pacing colt/gelding)
A Kiwi, but hopefully NZ Cup's loss is our gain and we see him out here in the coming months.
ROCK N ROLL DOO (4yo pacing entire/gelding)
Stayed home from Queensland to be fresh on the scene for the Vic Cup and Inter Dominion. He's untapped, but has a motor that not many others have. He could start at a big price in the big ones, but he might make his presence felt.
LADIES IN RED (4yo pacing mare)
She's among the very best we've seen. All she can do is add to her glowing resume and - thankfully - connections are telling us she is here to race!
---
ADAM HAMILTON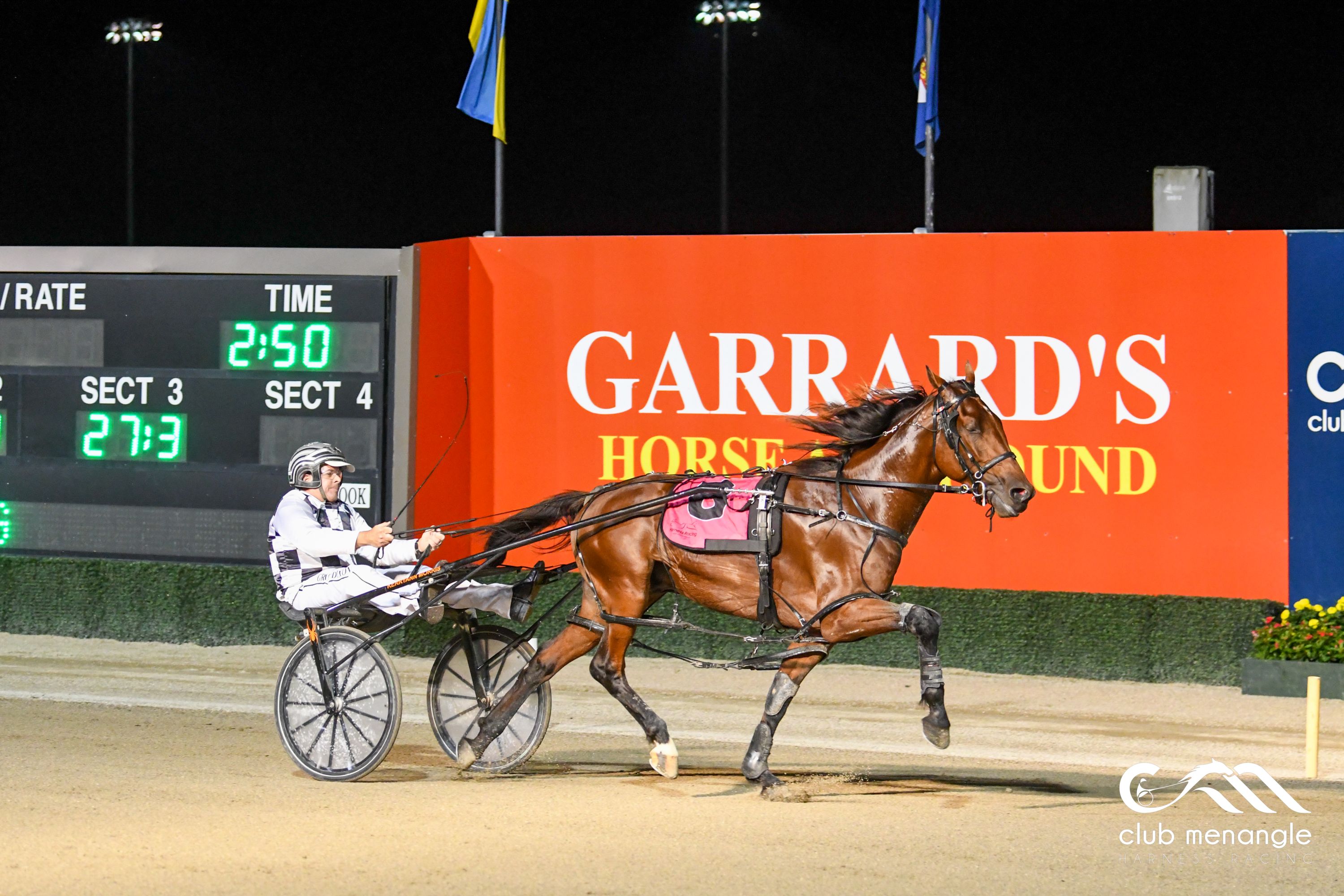 LEAP TO FAME (3yo pacing colt/gelding)
Potential superstar and already described as "potentially" the best horse champion Queenslander Grant Dixon has trained. Trying to become the first horse since Captain Joy in 2009 to win the New South Wales, Queensland and Victoria Derby. Blazing speed and a wonderful stayer, too. Could be the sport's next big thing. Hopefully we'll see him in the Victoria Derby and Breeders Crown. His probable clashes with other freakish three-year-olds Catch A Wave and Akuta could be THE highlights of the season.
LADIES IN RED (4yo pacing mare)
The best Aussie mare I've seen in 35 years covering that sport. Gets the nod over Tailamade Lombo now. Fast, tough and defies logic with some of her wins. Can't wait to see her take on the boys in our biggest races in time to come, but set to pillage the big mares' races before then. Her great name, remarkable record and mind-blowing talent makes her a mare we can market the resurgence of the whole sport around.
BOLT FOR BRILLIANCE (Aged trotting entire/gelding)
Outstanding Kiwi trotter being set for a big Aussie raid. Starting to emerge from the mighty shadow of Sundees Son back in NZ. Really targeting the Inter Dominion trotting series and shapes as clearly the one to beat. Has some real x-factor and a genius trainer-driver in the great Tony Herlihy. Can't wait to see him over here.
---
TIM O'CONNOR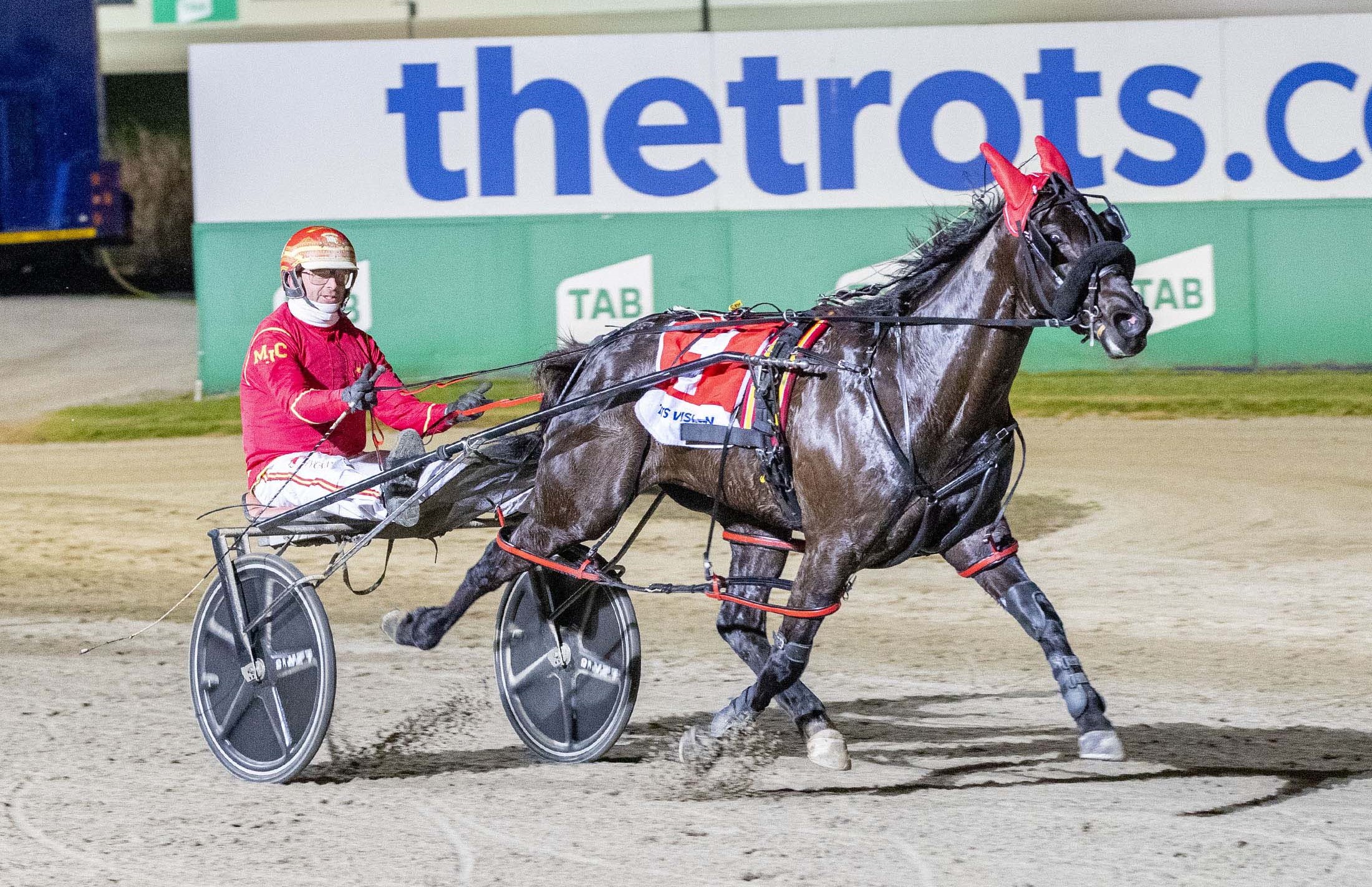 BETTOR ISOLATE (4yo pacing colt/gelding)
Ever since running into trainer-driver Mattie Craven in the carpark at the Ballarat races in May, I've had my eye on this bloke. From memory, Mattie spoke excitedly about his return as a four-year-old and it's not hard to see why. He's won five races this preparation - including two at Albion Park – and with the high-end speed only good horses possess, I reckon he's got what it takes to be a Group 1 winner.
YAMBUKIAN (4yo pacing colt/gelding)
While the aforementioned Bettor Isolate is a speed demon, this bloke goes about his business in an entirely different manner. Andy Gath's big bay gelding competed at the elite level as a three-year-old last season and his four appearances in 2022 have been exceptional. Showcasing his exceptional stamina, the wins at Melton and Cranbourne were dominant and his two runs in defeat have been remarkable. If he's able to control a big race from out in front, good luck getting past him. He's a machine.
REVELSTOKE (3yo trotting filly)
Anton Golino is aiming big with this star three-year-old squaregaiting filly, with the Need For Speed, Breeders Crown and Vicbred series, as well as the Victoria Trotters Oaks, among the targets in 2022. She made plenty of mistakes as a two-year-old, but those regular faults appear to be behind her with three impressive wins so far this season. Amazingly, her rivals have only been able to beat her in races where she's gone off stride! I'm confident there's a Group 1 win around the corner.
---
MATT YOUNG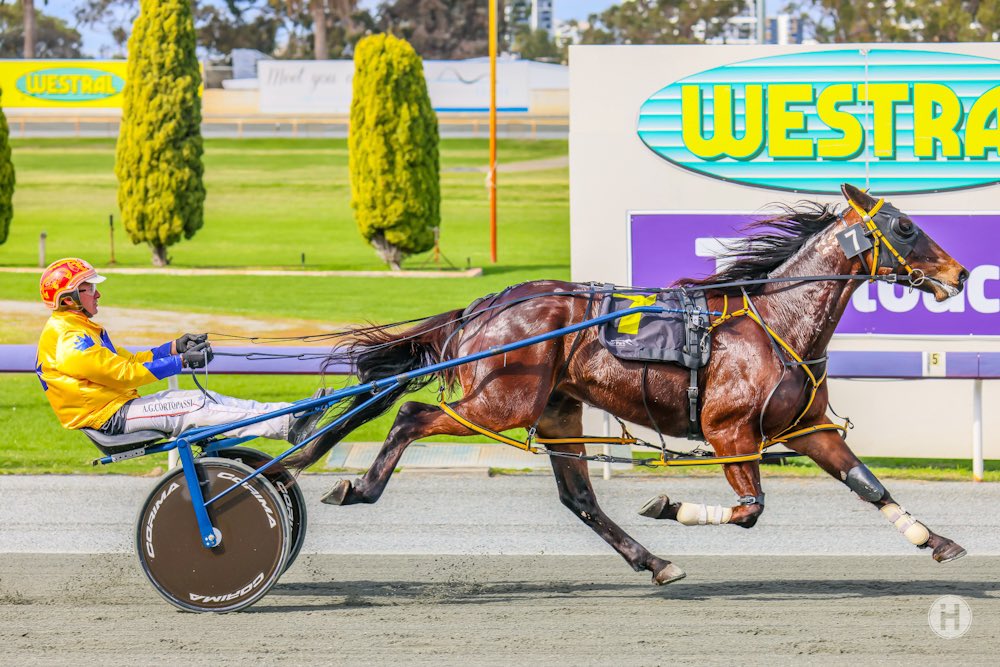 MAGNIFICENT STORM (Aged pacing colt/gelding)
Magnificent Storm is an unbelievably talented gelding from the stables of Ray Williams. The lightly-raced son of American Ideal has won 23 of 31 starts and has freakish ability. A trip to the Inter Dominion series would be the perfect campaign for this star of the west as he can further excel and gain experience on the Grand Circuit at a national level. Magnificent Storm has the natural class to be right up there with the best and if given the opportunity with his versatility, he should not be underestimated.
SHOCKWAVE (Aged pacing colt/gelding)
Set to return from injury in the coming months, a trip east to the Inters carnival is more unlikely than likely BUT not outside the realms of possibility. Shockwave is a scary talent here in WA who showed how good he is by toppling Chicago Bull at the peak of his powers on numerous occasions. This Mach Three entire is as stylish a horse you will see on the track, which has already seen him win the Golden Nugget and be placed in numerous Group 1 events. The Ryan Bell-trained bull is one of the dark horses for the Inter Dominion and should he make a successful return and come east, big Johnny will have heads turning.
---
DAN MIELICKI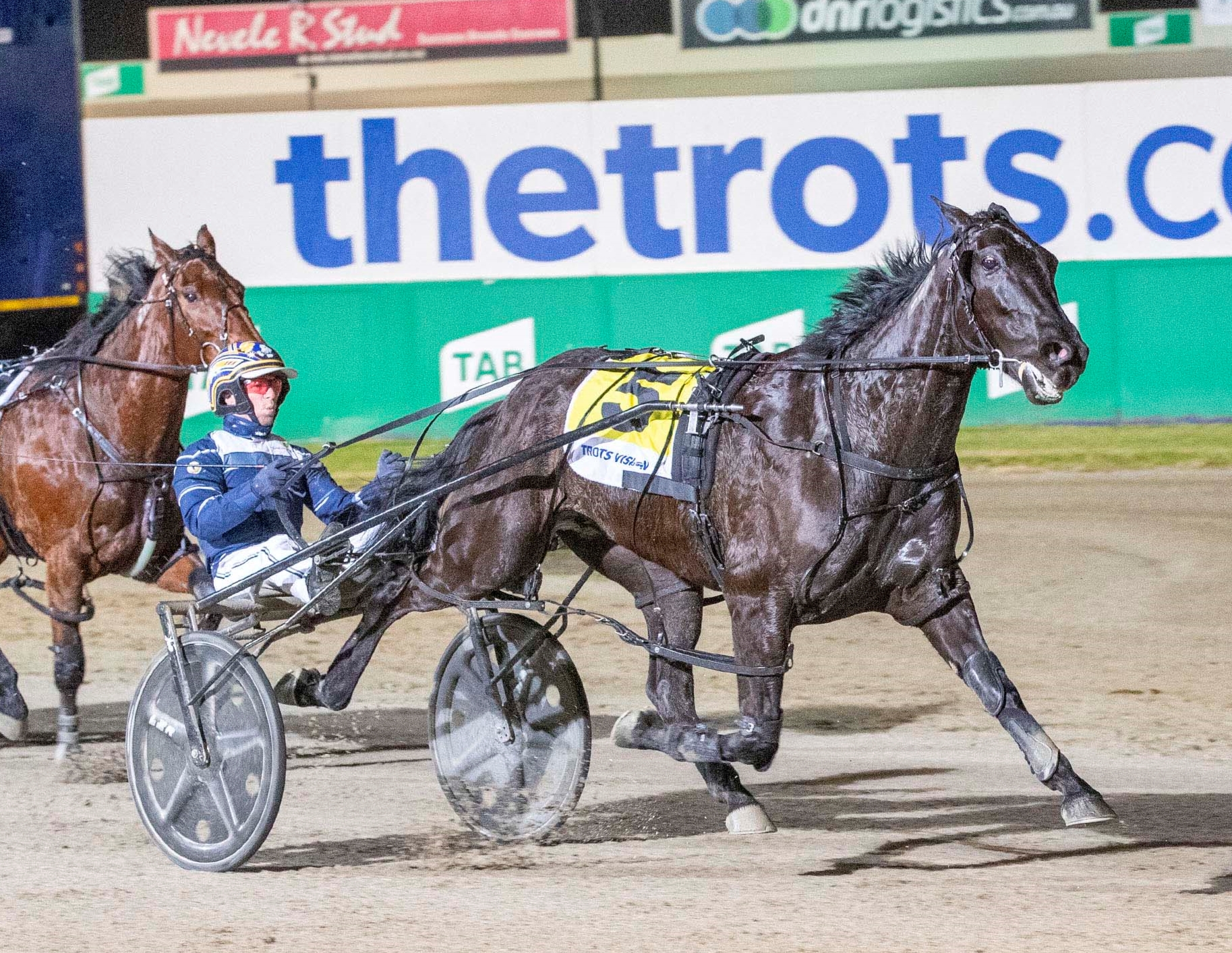 LIKE A WILDFIRE (Aged pacing entire/gelding)
Looks to have taken the next step and while his Blacks A Fake run looks disappointing from a poor gate, he might benefit from the trip and will be featuring in big races in his home state. Has proven that he is up to the challenge in Victoria with impressive performances in exceptionally fast splits while taking some big scalps.
LADIES IN RED (4yo pacing mare)
Perhaps too obvious, but she's my girl and realistically whatever she runs in she should be winning.
I would think the biggest challenges will come from her stablemates Tough Tilly and Joanna in the feature mares' races.
QUEEN ELIDA (4yo trotting mare)
In the trotting ranks, Queen Elida is an excitement machine.
As fast as she is strong and it seems she still hasn't reached her ceiling.
It will be exciting to have a four-year-old mare tackle the trotting Inter Dominion if the connections decide to go that way.
---
JASON BONNINGTON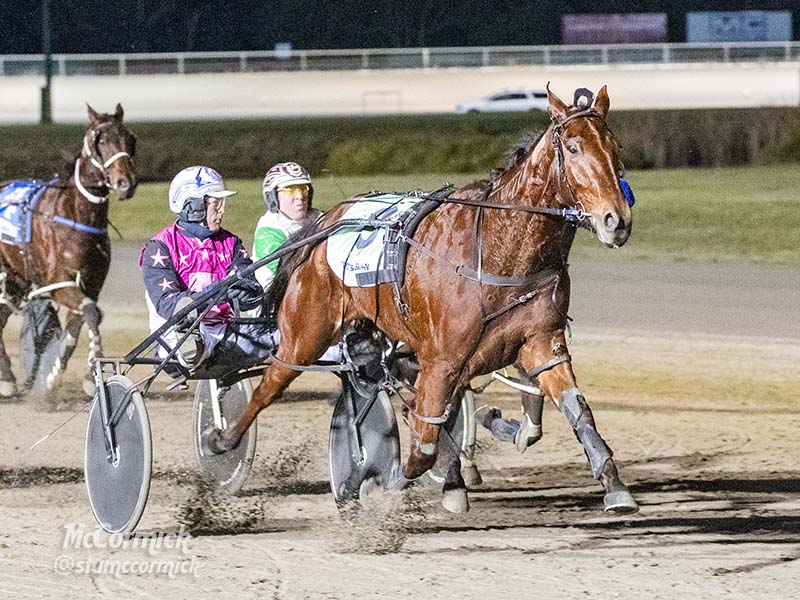 HONOLUA BAY (Aged pacing entire/gelding)
The world is this bloke's oyster. The doubters will suggest his weaknesses will be exposed through an Inter Dominion series, but he's not the Honolua Bay he once was and, right now, everything seems possible.
LOCKSLEY LOVER (4yo trotting entire/gelding)
We might be consigned to watching John Nissen's emerging freak tackle his own generation this summer, but I'm still paying the price of admission. In a world where all of our top trotters possess crazy high speed, his might be craziest of all.
KNIGHTS TEMPLAR (4yo pacing entire/gelding)
He is my off-Broadway selection for this assignment. Something tells me that the better the contest and better the opposition, the better he'll be. We might be 12 months from seeing his best, but we might not be as well.
---
The opinions expressed in The Forum are those of the author and may not be attributed to or represent policies of Harness Racing Victoria, which is the state authority and owner of thetrots.com.au.