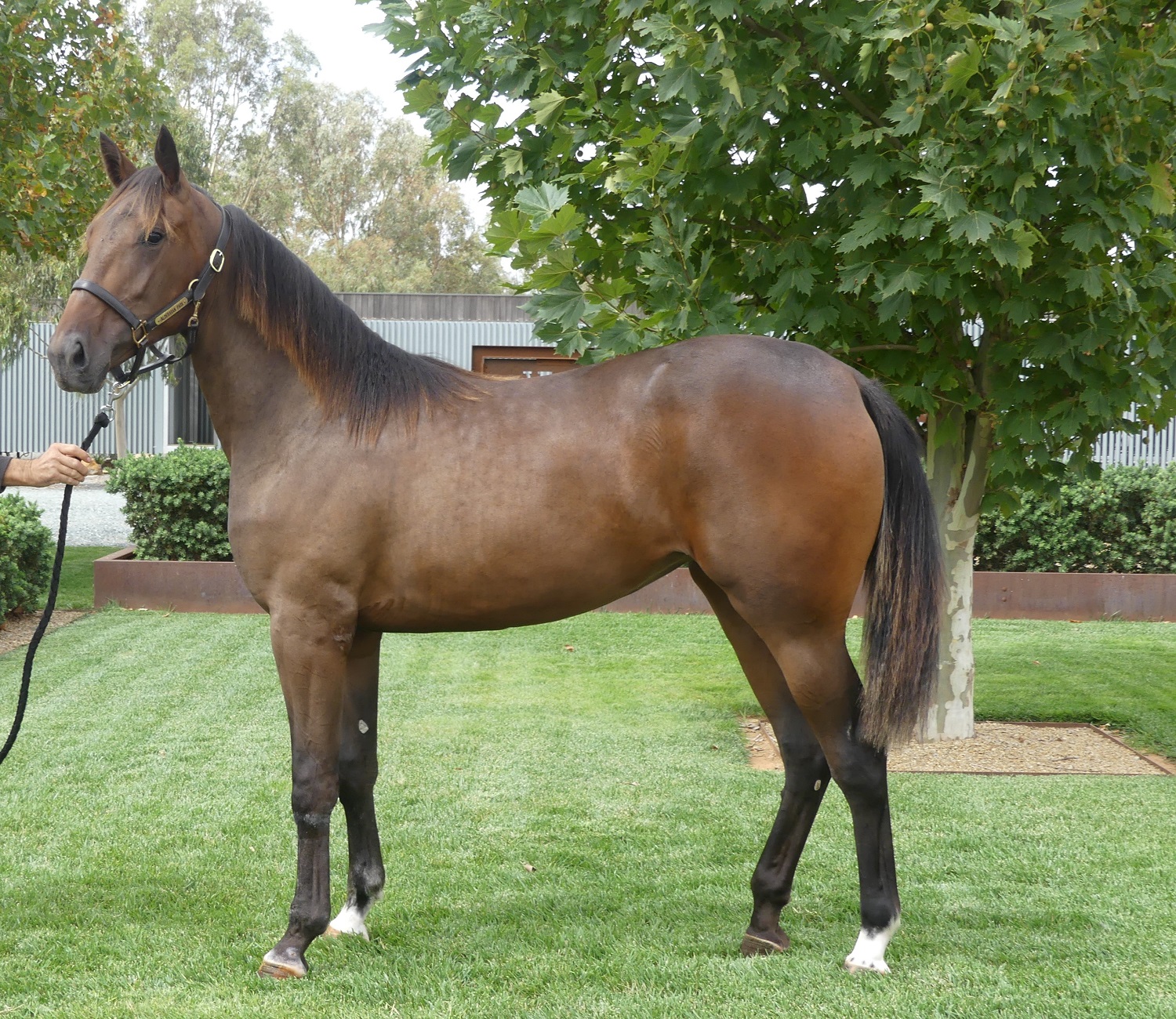 Aldebaran Park, the Victorian-based standardbred breeding establishment specialising in trotting stock, will break new ground for Australian harness racing in North America this year.
The trotting filly Aldebaran Boko, who was bred and raised at Aldebaran Park, will be offered at the famed Lexington Selected Yearling Sale during Red Mile Week starting on 6th October 2020.
She is the first Australian bred standardbred – pacer or trotter – ever to be sold at a USA yearling sale.
The filly is a daughter of former world champion racehorse and USA 2YO and 3YO Trotter of the Year Father Patrick (Tr 3, 1:50.4 ($2.5 million)), whose first two crops have earned $7.5 million including an outstanding colt in Greenshoe (Tr 3, 1:49.8 ($1.3 million)), last year's USA Trotter of the Year, and a top filly in Sister Sledge (Tr 2, 1:53.2 ($555,313)).
Endsino, the dam of the filly, won 11 races including four at Group level, earned $185,203 in stakes and took a mile record of 1:58.1 as a three-year-old and was in the top flight of juveniles both colts and fillies of her era. Endsino is bred "in the purple", being by the great Angus Hall from Jauriol TR 1.59.9, a Group 1 winner and a former Australian 2YO and 3YO Trotter of the Year and the winner of 22 races – including seven at two years old - and $248,824 in stakemoney.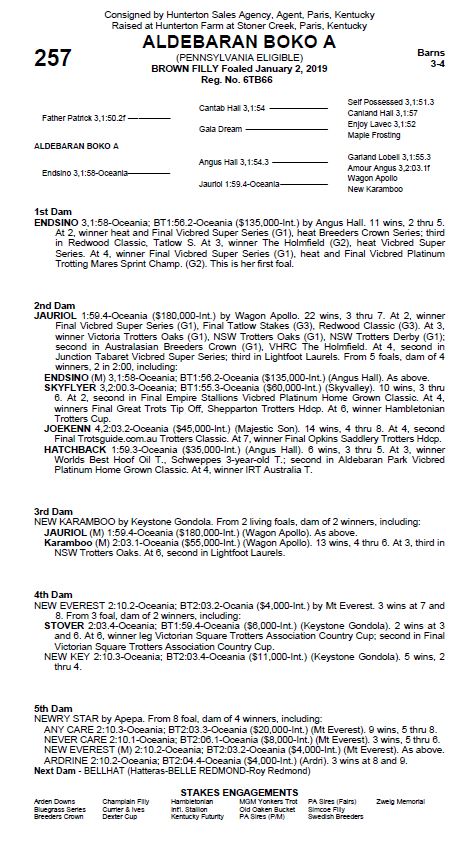 The Father Patrick filly is the first foal of Endsino and one of the second Down Under crop of Father Patrick. She has since produced a colt foal by the American-bred Aldebaran Eagle (Tr 3, 1:52.2 ($240,926)).
She was bred by Aldebaran Park and sold as a weanling to John Bootsman, principal of Boko Farms, Holland, the leading breeder in Sweden in 2020 to date this season and a regular visitor and purchaser of Aldebaran Park juvenile yearlings and weanlings.
Aldebaran Park principal Duncan McPherson OAM said the filly promises to strike another blow in his quest for internationalization and globalization of the trotter in Australia.
"It will be a very interesting to see how the filly shapes up in the Sales arena against the best the USA has to offer. We are keen to show the Northern Hemisphere that Aldebaran Park Australia and indeed Southern Hemisphere breeders can produce top-quality trotting yearlings here in Australia thus providing greater opportunities for breeders and purchasers the world over," McPherson said.
The filly will be prepared for the Lexington Sale by the renowned Hunterton Farm in Kentucky managed by Steve and Cindy Stewart.
We will follow her progress and results with interest.
View the Lexington Sale catalogue online
Check out the updated Australasian Premier Trotting Sale website to find out more about securing your next future trotting champion