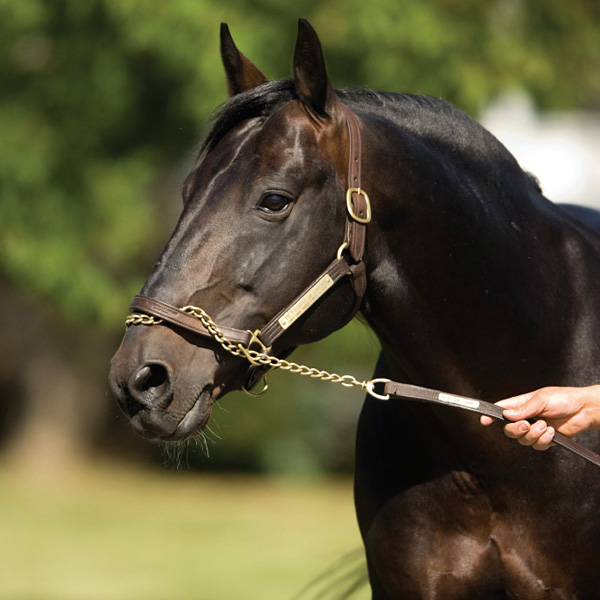 Bettor's Delight was the leading stakemoney sire in North America for the eighth time in the last 11 seasons, the last four on end. During the closing season his stock earned $21,618,449, more than $1.6 million ahead of Somebeachsomewhere in second position.
Next on the list was Somebeach's son Captaintreacherous, followed by American Ideal, Sweet Lou, Art Major and Mach Three.
Of the top 10 money-winning pacing stallions, six were available to 'down under' breeders in the 2021-22 season.
The biggest contributors to Bettor's Delight's tally in 2021 were the Little Brown Jugette winner Scarlett Hanover ($521,826) and the Ontario Sires Stake Gold champions Voelz Delight ($286,786) and Silver Label ($271,9098).
Interestingly, Bettor's Delight was the premier sire in four different countries in the one year – USA, Canada, Australia and New Zealand.
Captaintreacherous was the premier North American sire of two-year-olds for the third time with progeny earnings of $3,358,498, while Always B Miki topped the three-year sire list with $4,996,355, a mere $20,000 ahead of Somebeachsomewhere.
The leading first-crop sire was Downbytheseaside, whose two-year-olds banked $3,223,770. Other first-season stallions to rank highly were Huntsville ($1,923,317) and Fear The Dragon ($933,936).
In the trotting sires' section, there was a changing of the guard with the Windsong's Legacy horse Chapter Seven ($9,817,094) claiming the title from the premier sire for the previous five years, Muscle Hill.
Former world champion Walner ($4,614,488), the sire of Venerable and King Of The North, the USA 2YO Trotting Colt and 2YO Filly of the Year respectively, captured the two-year-old trotters' title with his own sire, Chapter Seven ($3,046,415), second. Walner was also the leading first-crop stallion.
Chapter Seven, among the top bracket of sires for the previous four seasons, captured the three-year-old sires' premiership for the first time with progeny earnings of $4,045,723.
Picture: Blue Chip Farms.