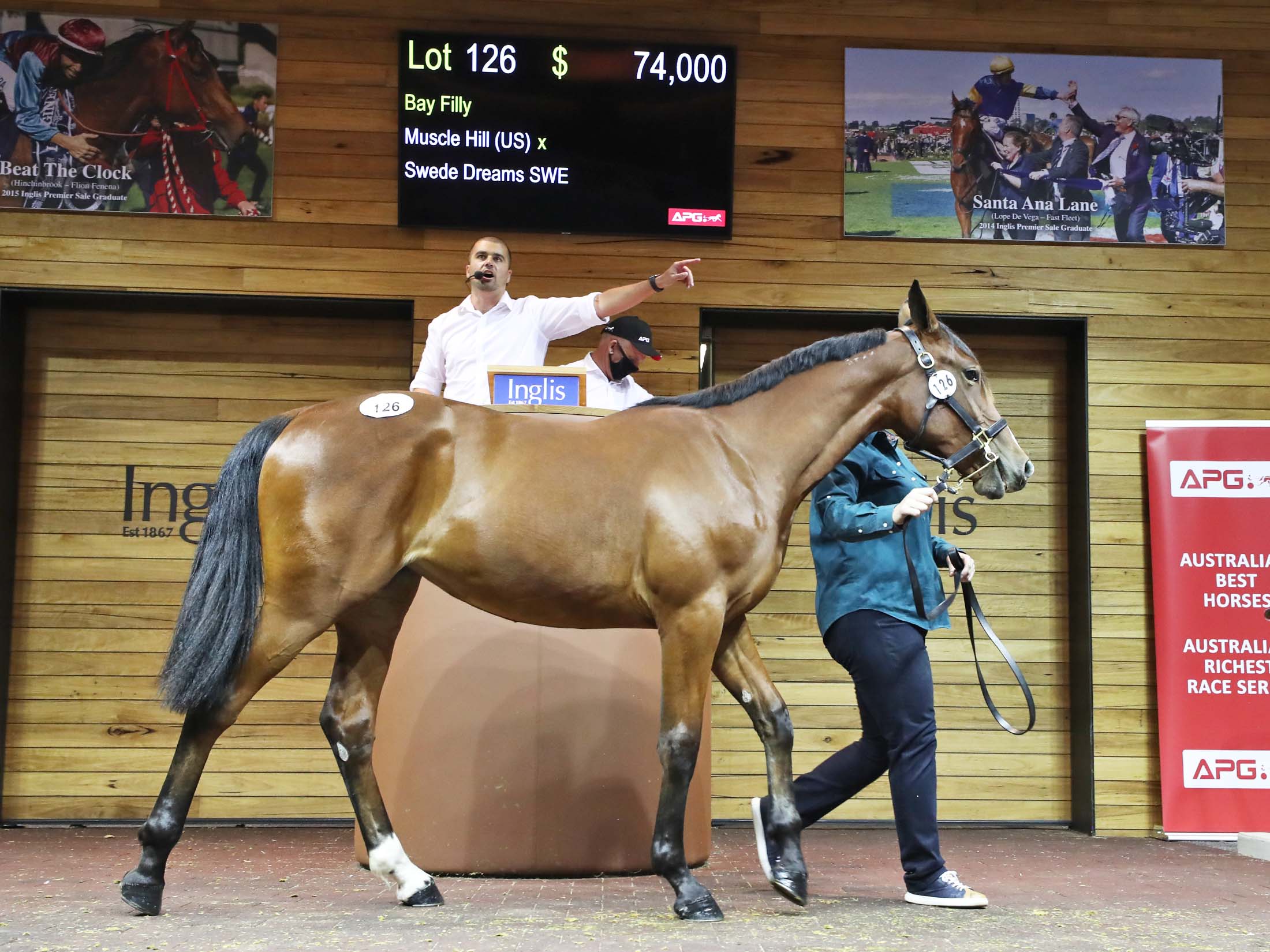 A dream of something bigger has gifted Janice Bryant and her friends dividends a decade on and reinforced to her the trots remains a great entry into breeding.
The equine chiropractor joined Breeders Week on SEN Track's Trots Life to share her tale of a tri-code European adventure that, 10 years later, would produce an Australasian Premier Trotting Sale topper.
Bryant said it was Sundons Gift's trip in 2008 to Sweden to tackle the Elitloppet that first "got the brain churning".
"If they are the best over there, why don't we have a piece of that action over here," she said. "It made sense to bring something with that breeding down."
Having worked across all three codes, Bryant brought together a syndicate, including greyhound trainer Glen Smith and thoroughbred identities Tony Noonan and Richard Anderson.
"Talking to clients of mine, other owner-trainer-breeders, the idea gained momentum and led to me calling up (Sundons Gift's trainer) Chris Lang … when he got back and having a chat about it," Bryant said.
"He didn't know me from a bar of soap. Chris opened a lot of doors over there, he'd obviously been there the year before and seen how it was done."
They invested in a filly by Italian stallion Varenne and out of Swedish mare Reality As, who they fittingly named Swede Dreams.
She would win 11 of her 36 stats and $59,413 in stakes before beginning a broodmare career.
"She was handy, but it provided a great opportunity to try something new," Bryant said. "She wasn't a superstar, but she had a good strike rate, and I think if you can keep your breeding propositions to have that good strike rate and not pressure the issue and want too much too soon and take care of them, you are always going to get a better result taking the time and spending the money."
That patience paid at the 2021 Australasian Premier Trotting Sale when Swede Dreams' second foal, by Muscle Hill, drew a bid of $76,000 from Aldebaran Lodge, making her the highest priced lot.
For Bryant it reinforced that the trots was a great industry for a breeder to invest into.
"The standardbred is typically a tougher animal, they are probably less prone to major injury," she told Trots Life. "I don't know if that's just the style of racing, but they're not as prone to injury as a thoroughbred.
"They are cheaper to get in the door, have more longevity in their racing, they race more often. Our budget was $80,000, that got us buying a horse, importing it and up to a first race prep. If you spend $80,000 on a thoroughbred, that just gets you a yearling, doesn't count for anything.
"So you're in the door and probably with a better type. You can obviously get better value out of a standardbred and it's more exciting when you put yourself into the game hopefully with something a bit better bred."
LISTEN IN TO JANICE BRYANT:
MORE GREAT LISTENING FROM BREEDERS WEEK: