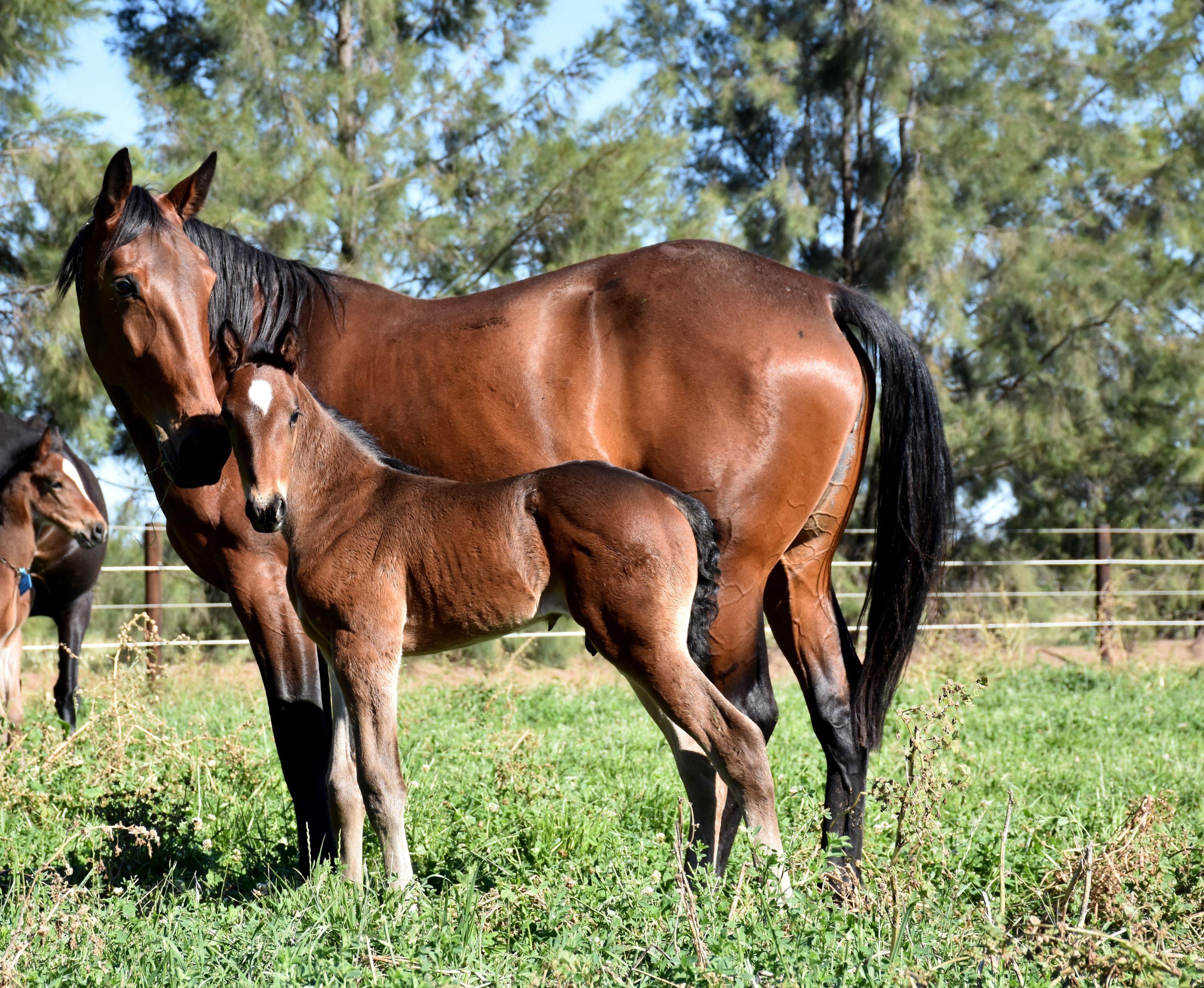 Harness Racing Victoria's May and June $1500 breeding vouchers are helping keep breeders in the game.
To date, 26 fillies and mares' races have been run since HRV announced on March 28 that for a two-month period all 177 fillies and mares' races would carry a $1500 breeding voucher bonus – $1000 to the breeder and $500 to the owner. This is a stimulus of $115,500 to the breeding industry.
Ian Kitchin and Stephen Clarke are two of 25 individual breeders who have so far picked up a $1000 breeding voucher in May.
Kitchin bred Larajay Macray, who he races with trainer Jess Tubbs, while Clarke bred, races and trains Miss McGonagall.
Because Kitchin and Clarke not only bred their fillies but also race them, they will each pick up the full $1500 worth of vouchers.
"I shelled out $35,000 two years ago and $25,000 last year, anything coming back the other way certainly makes things much more palatable and this will certainly help keep people in the breeding game," Kitchin said.
"Absolutely I welcome this initiative. It will help lessen the burden on the breeders and that's really important."
Clarke, who calls himself a "small breeder", said the $1500 incentive would probably be the difference between breeding next season and not.
"Hell yeah," he declared. "It certainly does help. Perhaps at this stage to be honest I hadn't been thinking about breeding at all, but this helps out a lot and is probably not good news for my wife because she reckons I've got too many horses as it is.
"The more we can get back the better. The more incentive, especially for the smaller breeders, perhaps this can help also get our mares served by the more upmarket stallions."
Breeding vouchers bonuses will continue to be attached to all Victorian fillies and mares' races until the end of June, and HRV also announced this week that all 12 Vicbred Super Series winners would receive a $1500 breeding voucher this year.