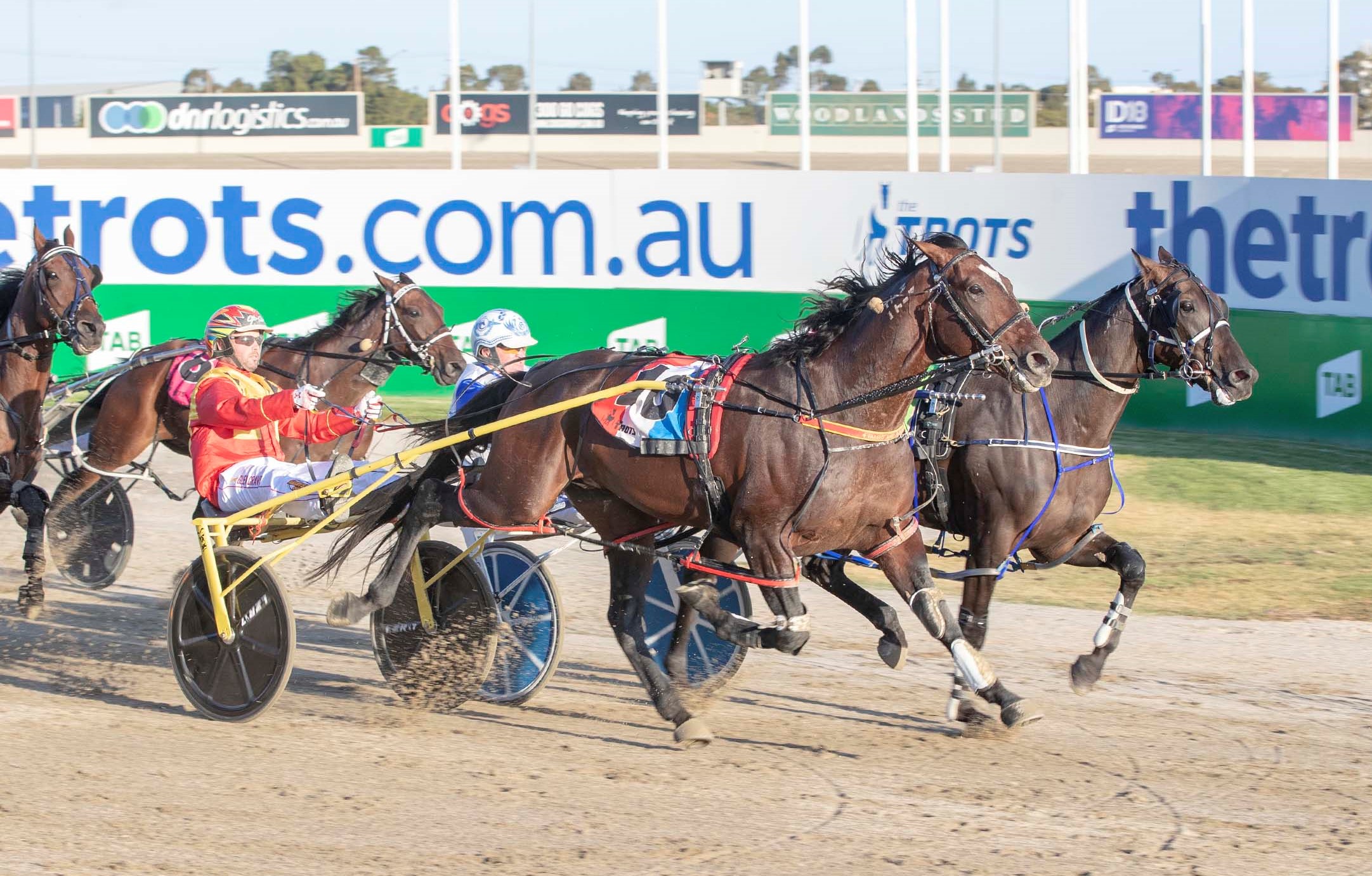 He was one of the country's top-line stars through the early part of last year, but the exciting Code Bailey has only been seen at the races just once since his appearance in the 2020 Miracle Mile.
That was a disappointing 11th in October's Pryde's Easifeed Victoria Cup, which led to trainer Margaret Lee eventually putting the son of Christian Cullen back out for a spell.
While there haven't been any major issues during the last year-and-a-half, Lee said Code Bailey just hadn't been right and had displayed signs of tying up. She says this is why the horse has been so sparingly raced in recent times, but some positive blood test results in recent weeks and some good work at home has the Terang horsewoman hopeful the six-year-old can get back to his best.
"I can't see why not. His bloods are good and we've been happy enough with his work, so hoping he can come back. He's feeling good in himself and he looks really good," Lee said.
"You never know with these horses, do you? They test you out."
Lee said a change in feed also appeared to have made a difference to the horse.
Code Bailey beat stablemate Jilliby Nitro in a trial at Terang on April 18 and will go around again this evening at Tabcorp Park Melton, with Lee to then decide if he needs another hit-out or is ready for a return to the races.
The upcoming Queensland carnival could be on the agenda, said Lee, if he shows enough to warrant a trip north.
"It could be something you could look at, but he's got to come back to where he was when he was in his top form," she said.
Code Bailey won the Bendigo and Terang cups in early 2020 before running second in the Group 1 Allied Express Sprint to earn a place in the Miracle Mile, where he placed sixth behind King of Swing.
In total, the entire has won 17 races and nearly $300,000 in prizemoney from 46 starts.