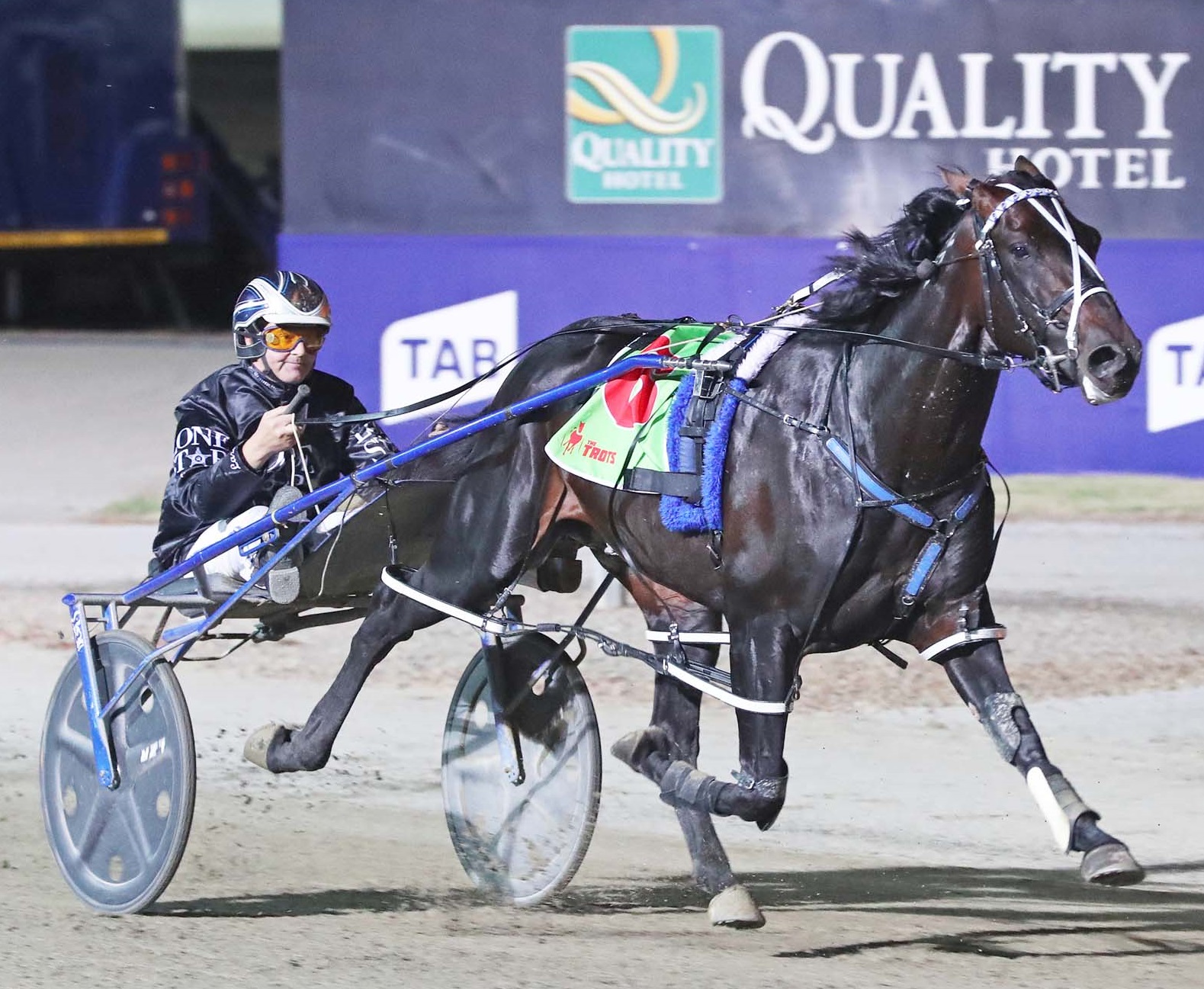 The visitor's draw has done little to douse the hype surrounding Lazarus' highly anticipated US debut on Saturday, an excitement felt throughout both hemispheres.
Renowned US reinsman Yannick Gingras, who made plenty of friends during Victoria's 2016 International All Star Series, spoke with thetrots.com.au's Michael Guerin on TAB NZ today ahead of the run at 11.50am AEST Saturday morning.
"You get the best horse from another country, another hemisphere, and to be asked to drive is very, very special," Gingras said. "As much as you guys are excited to race, believe me, the excitement may not be quite as strong in the United States as it is Down Under but it's quite there. A lot of people are talking about him. Being asked to drive him and to sit behind him is definintely something I'm very much looking forward to."
Sky Racing's Greg Hayes is in Indianapolis to cover the Hoosier Park race day, which will be broadcast live on Sky Racing 1. Hayes joined Cody Winnell and Trent Masenhelder on RSN 297 this morning to preview the $325,000 Dan Patch Stakes.
"It's very exciting that we are going to see Lazarus," Hayes said. "Obviously the barrier draw wasn't too kind. Lazarus has been given the visitor's draw (gate 9), hopefully he can overcome that. There's a lot of speed drawn down on the inside.
"The Americans have obviously got a lot of respect for him, he's going to go into this race as $2.20 favourite, even after the barrier draw. The Americans are expecting a big performance from Lazarus over the weekend."
LISTEN TO ONE OUT ONE BACK FEATURING DAVID MILES AND GREG HAYES:
Gingras was confident of Lazarus' chances, but told Guerin the talented entire would take benefit from his first race on US soil.
"The expectations should be maybe a little bit tempered down in terms of his first start," Gingras said. "He's going against the best horses who have already had eight to 10 starts. It's not going to be easy, but I feel like the horse is ready for a big performance. I do think he is the horse to beat, but I think maybe in two to three starts it won't matter how I drive him ... but for now maybe I need to drive him good to win the race."
CLICK BELOW TO WATCH THE FULL INTERVIEW: