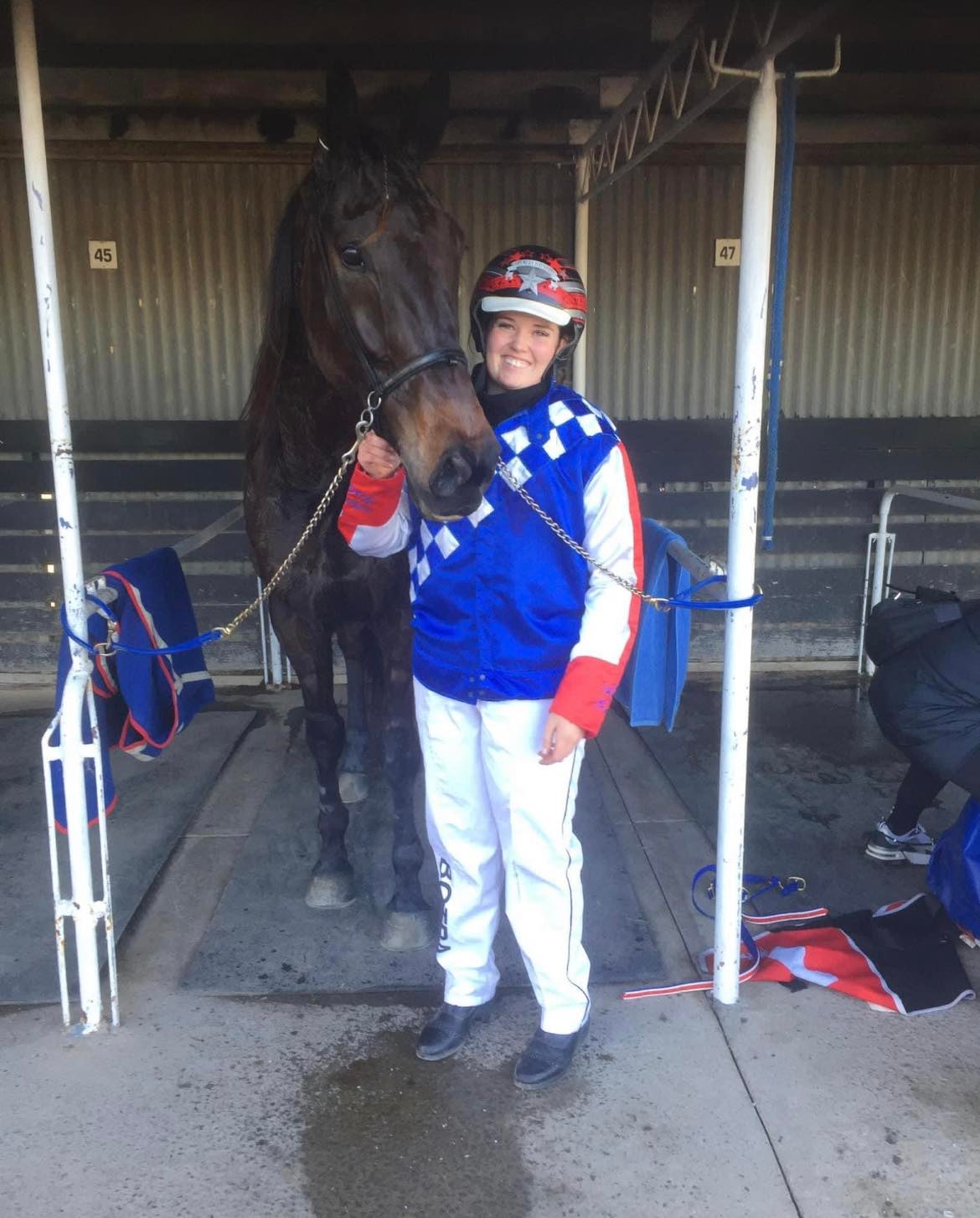 Georgia Hayward is hoping her breakthrough victory at Maryborough last week will lead to more driving opportunities here in her newly-adopted home state.
The young reinswoman scored her first Victorian success in the sulky when she partnered Andy Gath-trained Mr Bohannon to win the Carisbrook Motors Pace on Friday.
The sprint lane triumph was the third of Hayward's career and follows earlier wins in Tasmania back in 2020.
The 20-year-old is still basking in the glory of the result, which came at her very first drive for the Long Forest stable and stunned most punters at a price of $34.
"It was very unexpected. I actually thought I got beaten on the line," Hayward said.
"The Clerk sung out 'number one' and I couldn't wipe the smile off my face. I came back in and Kate (Gath) was so thrilled for me, but then they said it wasn't all clear so Kate and I had to quickly contain ourselves. Andy didn't say much because I think he just wanted me to win the race first.
"Once they gave the all clear, I got a little bit emotional as expected."
A relative of the famous Rattray family, Hayward was born in Launceston and found her love for harness racing in Tasmania before venturing to the Australian mainland for work.
"I got into the game when I was 13. Wayne Rattray used to pick me up every morning and we used to go to work," she said.
"I've volunteered for Kent Rattray ever since. When I was 16 I actually moved up to (New South Wales) to work for James Rattray for six months, which was great.
"I had a trial drive around Menangle on Timely Sovereign, which was one of our Tassie horses. Then Ellen Rixon bought him and I worked there for six months.
"I then went back home and still volunteered with Kent Rattray. I bought a horse when I was 16 and took him back home to Tassie."
Hayward's first job here in Victoria was with Kerryn Manning at her Great Western property before an opportunity to join Gath's team presented about seven months ago.
"I talk to a fence post. I talk to everyone at the races, but no one really knows me," Hayward said.
"This win is going to really help me, hopefully, get my name out a bit more and hopefully give me some more opportunities.
"That's all I can really ask from this."